White Supremacist Gay Porn Star Cameron Diggs Receives Court-Appointed Lawyer After Claiming No Monthly Income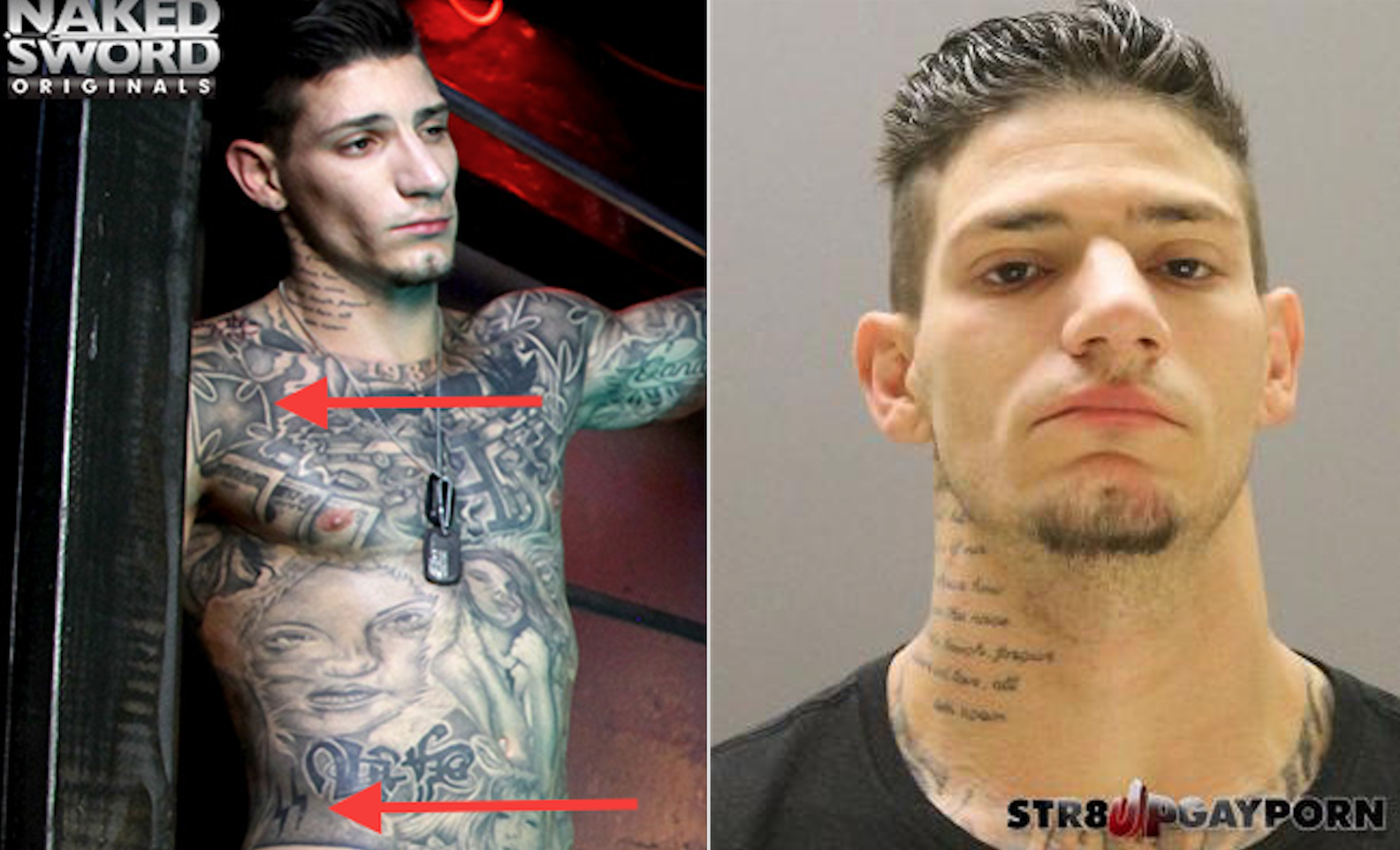 White supremacist gay porn star Cameron Diggs is currently in jail and unable to make a $100,000 bond after being arrested for manufacturing and/or delivering over 1,600 grams of crystal methamphetamine in Texas, and Str8UpGayPorn can now report that he's been given a court-appointed public defender to help him beat the drug trafficking charge—a first degree felony that carries a prison sentence of 5 to 99 years. As previously reported, Diggs already admitted to ordering and receiving the meth, so he and his lawyer are likely working on a plea deal.
Here's Diggs' arraignment form, in which he claims to have a monthly income of $0.00.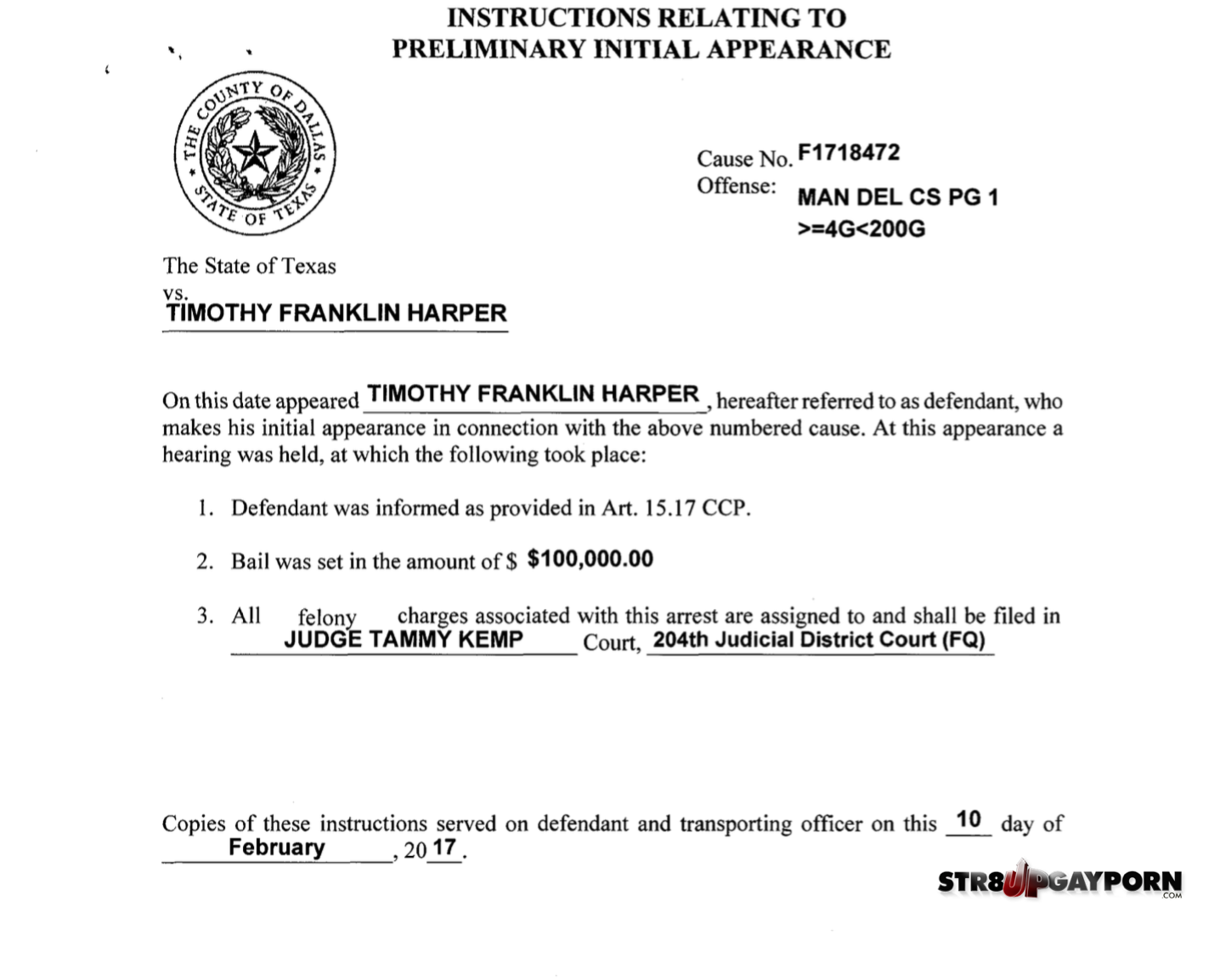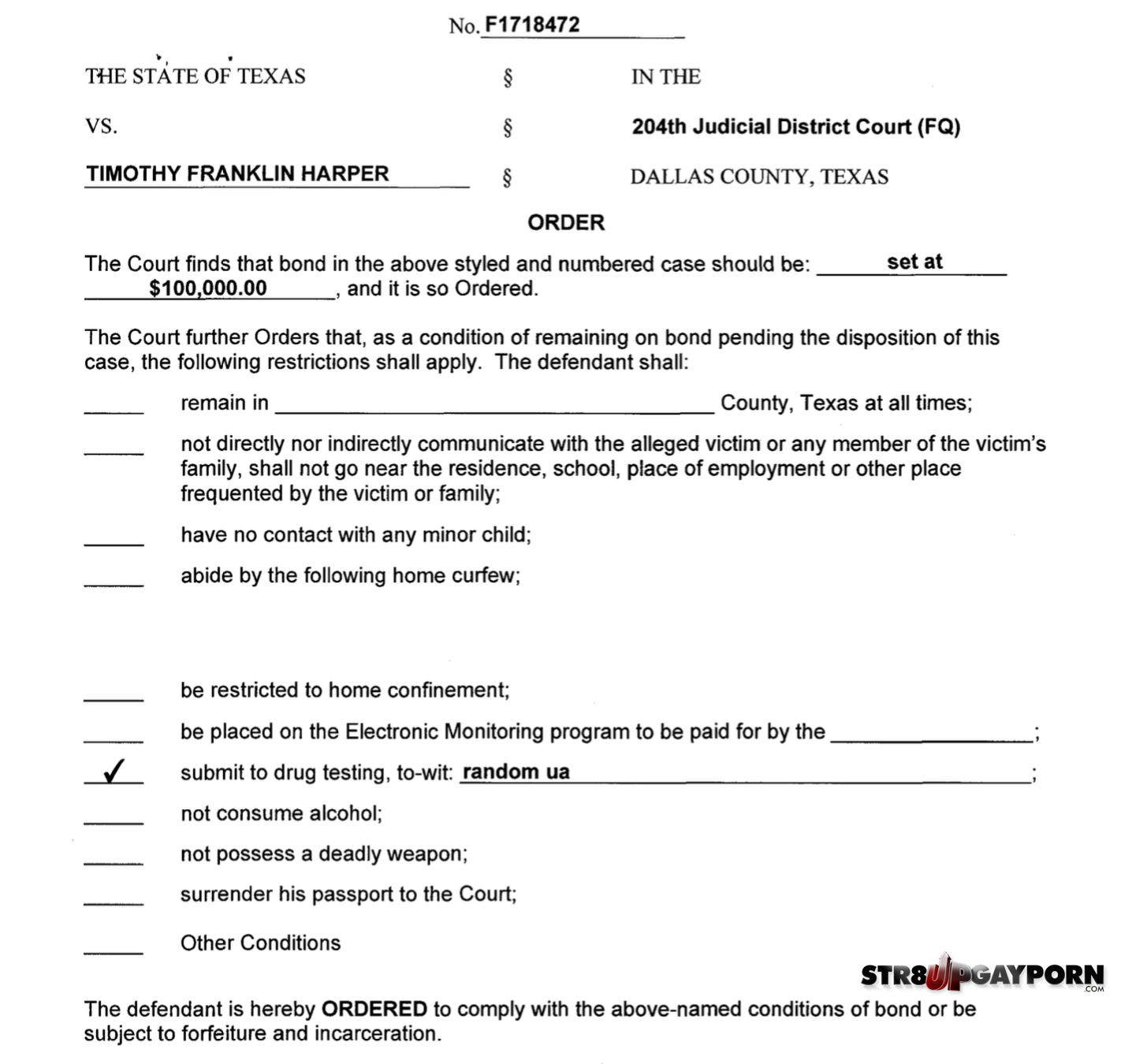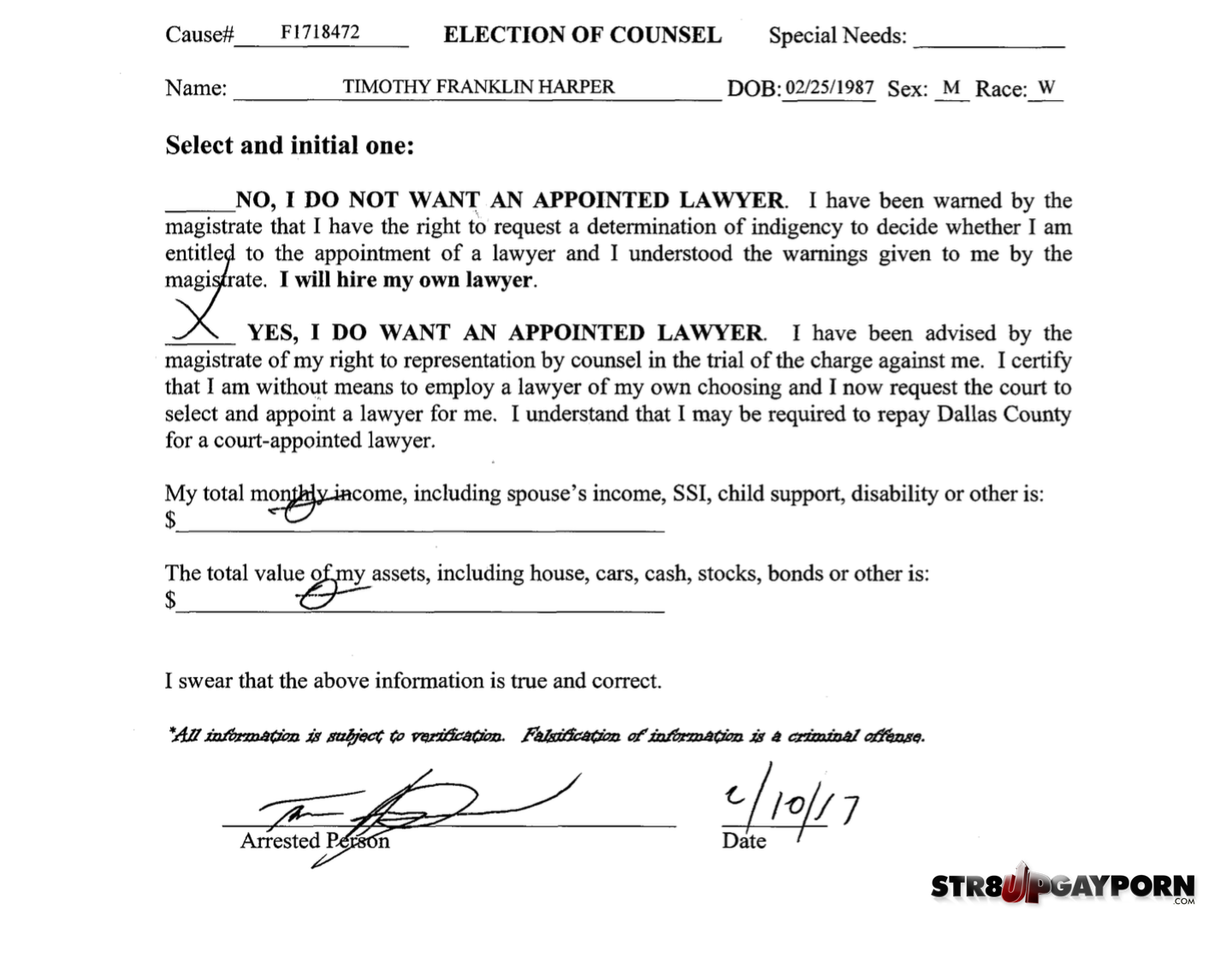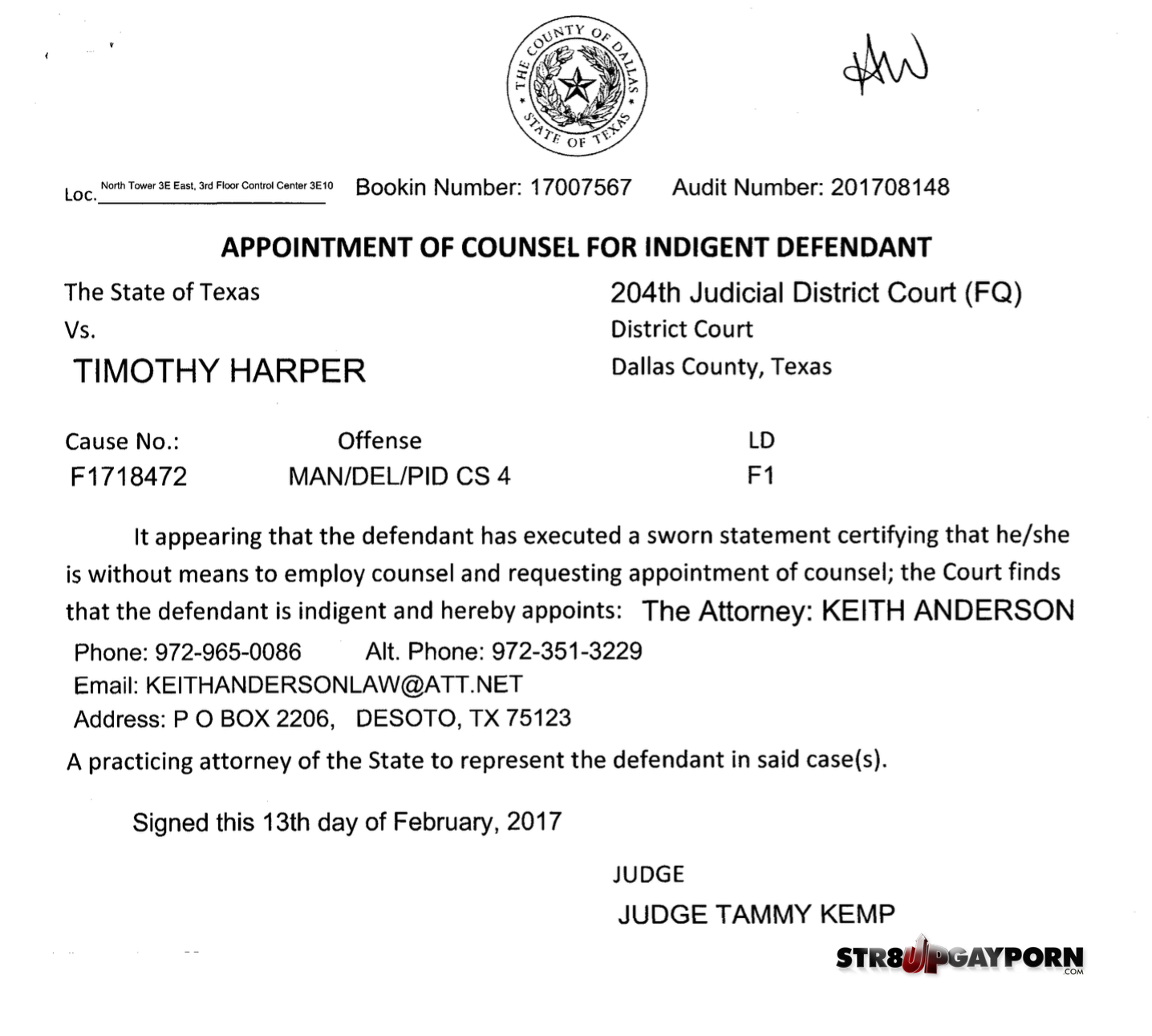 While Diggs claims to have no assets and a monthly income of zero dollars, he did have a successful $5,000 GoFundMe campaign late last year (with at least $1,000 in matching funds thanks to his manager Trenton Ducati and a random webcam site), at least one scene with gay porn studio Sketchy Sex in January, and several highly promoted male strip shows around the country, which we saw video of last week. He also earned revenue from webcam shows as recently as December on Flirt4Free:
Depending on the amount, income received from GoFundMes, strip shows, and webcam shows isn't taxable or reported to the IRS, so Diggs' indigent status probably won't be challenged. The money he earned as an escort is undoubtedly unreported as well: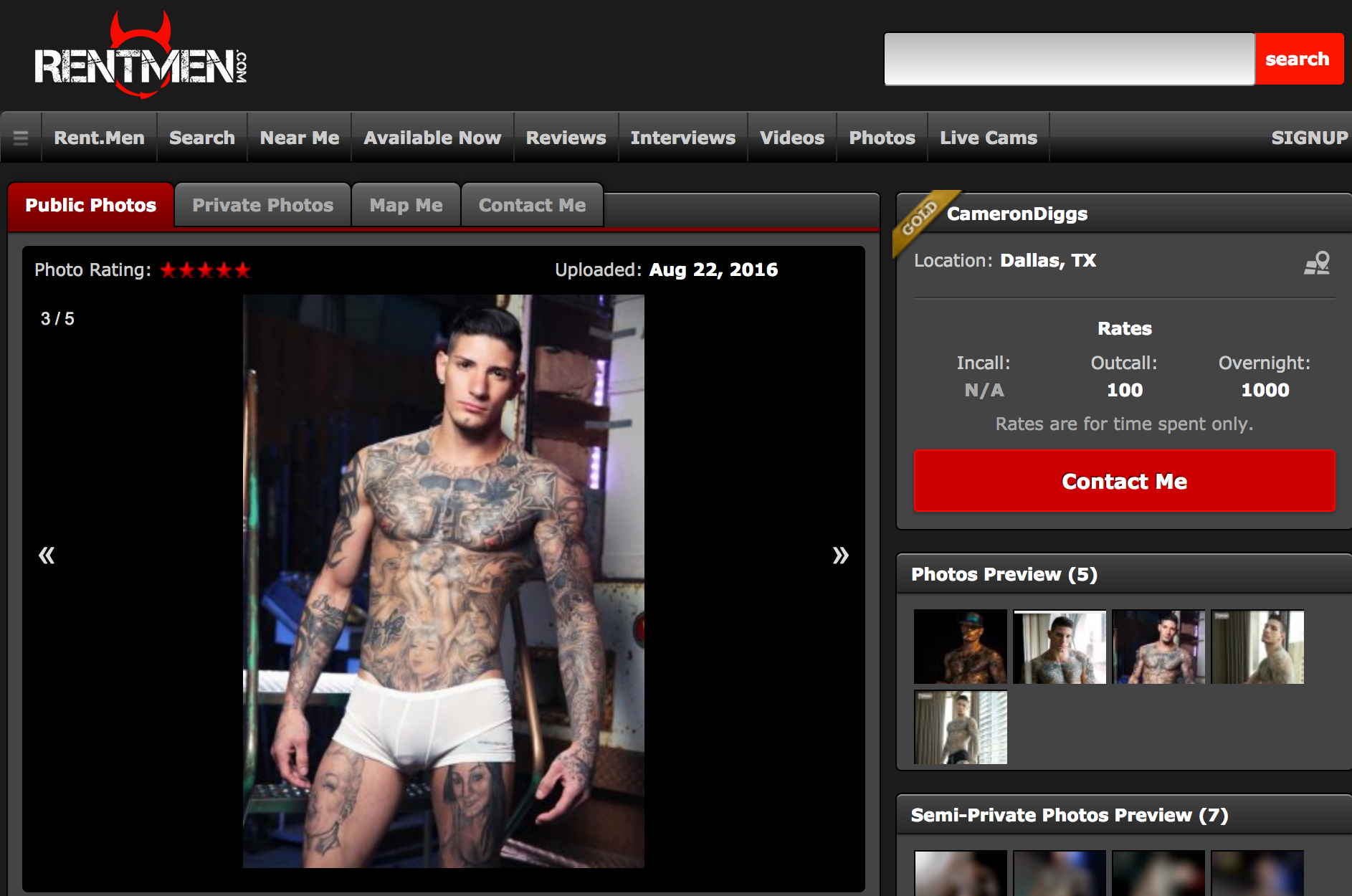 As seen above, Diggs was last logged into his Rentmen profile on February 9th, the same day that he was arrested by a Dallas SWAT team. One day prior, on February 8th, a Dallas client named "Dguyxxx" left a five-star review after a four-hour paid encounter with Diggs, who comes "definitely" recommended. Given the apparent proximity of Dguyxxx's meeting with Diggs to the meth raid on February 9th, authorities may want to question Dguyxxx. His Rentmen profile: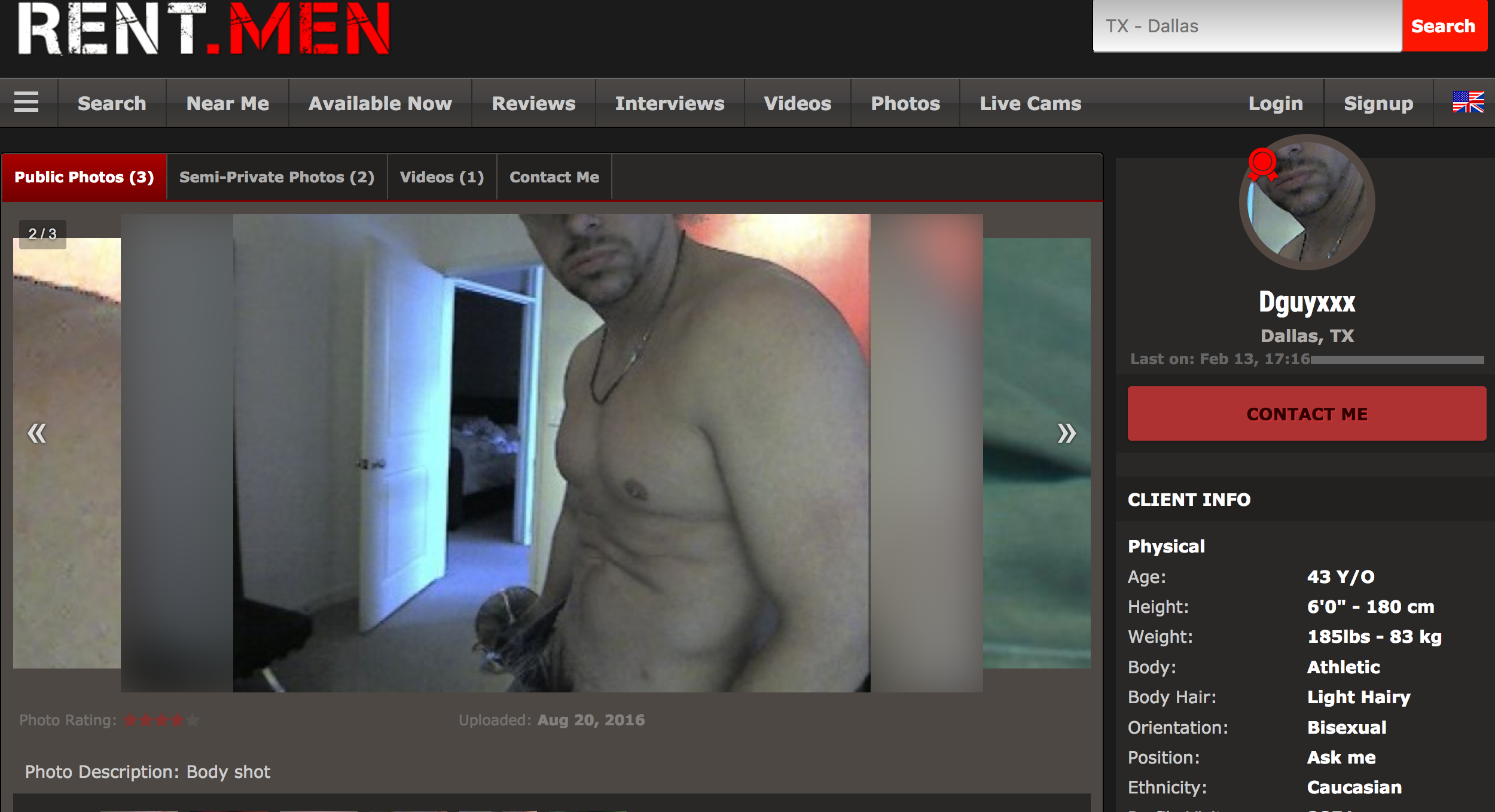 Cameron Diggs' next court date in Dallas is pending.