Year In Review: What Was The Biggest Flop Of 2015?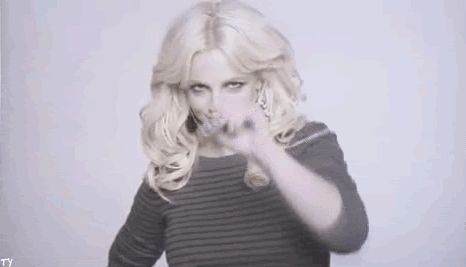 Many gay porn studios spent a lot of time in 2015 promoting scenes and series that, regardless of all the hype, were truly awful and didn't resonate with viewers or critics. So, what was the biggest flop of 2015? Here's what I considered to be the six biggest flops of 2015. Feel free to add your own pick(s) in the poll or the comments below.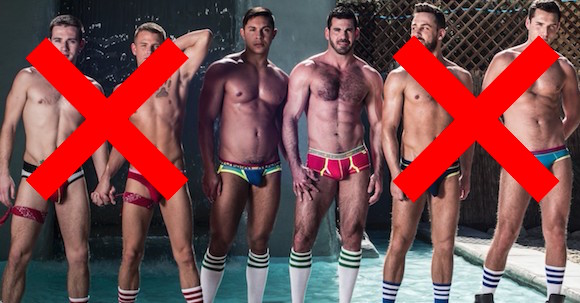 Dominic Ford: "So You Think Can Fuck"
This annual trainwreck is always terrible, but the 2015 version was even more tragic than previous seasons thanks to an embarrassingly trashy location, poorly-filmed sex scenes (as usual, thanks to the fact that Dominic Ford can't direct his way out of a paper bag), and ridiculously ratchet "competitions." Worst of all? The gimmick this year was that the porn stars were all supposedly dating, but the only real couple in the cast was Billy and Seth Santoro. Someone please put Dominic Ford out of his misery once and for all and tell him to stop wasting his time with this mess. Oh wait, I guess I just did.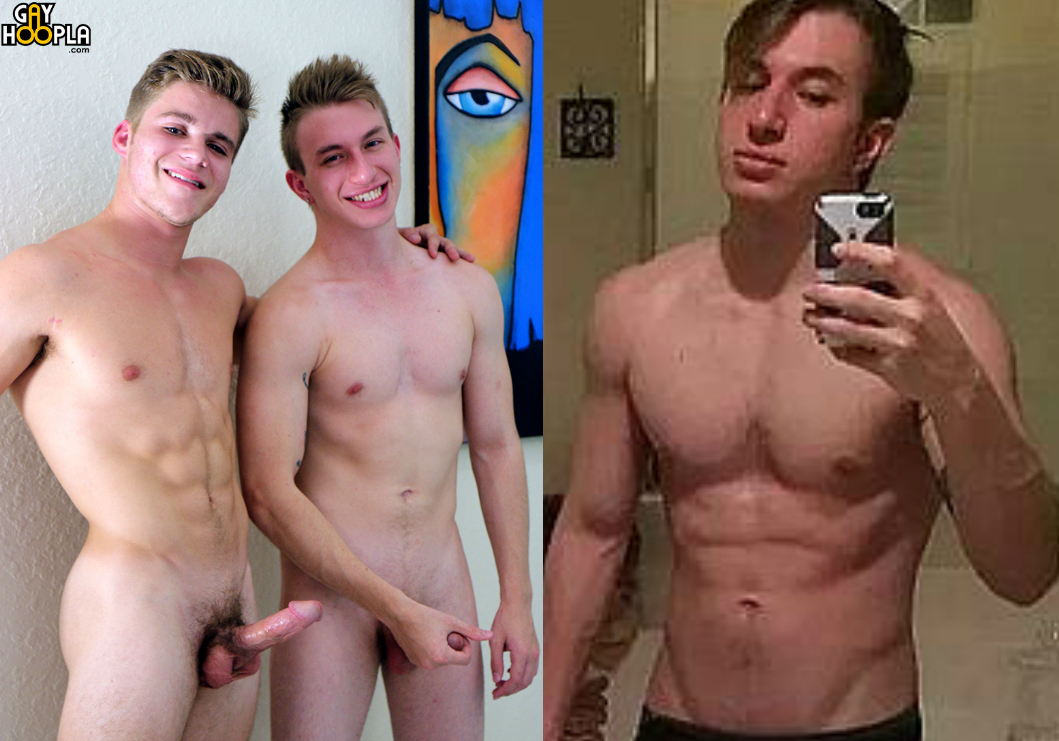 GayHoopla's Fake Fan Contest
GayHoopla got its members excited about entering a contest that allegedly would've ended with one of them fucking a GayHoopla model, but when the studio "randomly selected" a gay porn cam model as its winner, it became clear that they never intended to reward an actual fan or GayHoopla member. The most annoying thing is that there are probably plenty of GayHoopla members who are actually hotter than this phony winner!
Hot House's "After Glow"
Featuring arguably the ugliest set in the history of gay porn, Hot House's "After Glow" was an endless day-glo nightmare of models fucking in Barbie's Psychedelic Dreamhouse from 1994. And it wasn't just the garish decor that made this the biggest boner killer of 2015. The absurd costumes (really, queen, you're wearing a hot pink leather harness while you're fisting someone?) and grotesque sex toys (is that a dildo or an ear of fucking corn?) helped make this the most unwatchable (you literally could not watch this without squinting or having to avert your eyes every few seconds) series of 2015.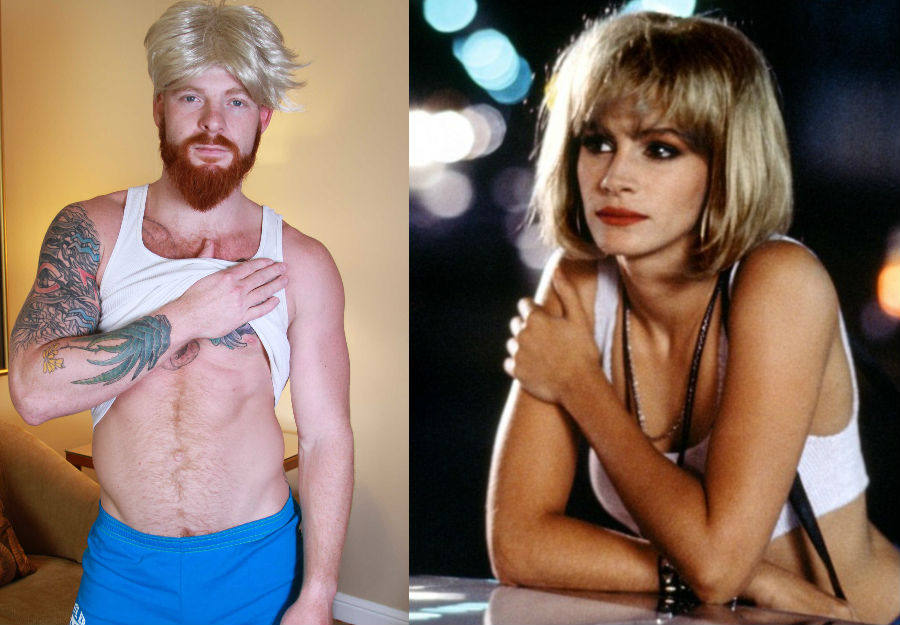 Men.com's Busted Pretty Woman Parody
It would be insane for me to waste any more time writing about this, so I'm going to copy and paste what I wrote back in February: Yes, that's Bennett Anthony in the blonde wig, and he looks like he'd rather be anywhere else (maybe in a church getting fucked by Rocco Steele?). Men.com is owned by one of the biggest and most profitable straight porn conglomerates in the entire world, and they couldn't afford to spend more than $1.00 on a wig (if they even spent that)? And as bad as this looks, it actually gets worse when you watch the trailer. The camera work is shaky, the lighting is horrendous, the editing is schizophrenic, the sex itself is awkward and passionless, and the acting is embarrassingly awful (but at least maybe that part was deliberate). Were any fucks given during the production of this scene? Nope.
Leo Giamani's Comeback
Leo Giamani (a.k.a. the gay porn star version of a 10mg Ambien) has always been a bad performer, but his so-called comeback scene for TheGuySite was so bad, it made his previous work look…well…OK, everything he does is really fucking bad. If you only don't watch one gay porn scene this year, make sure you don't watch this one.
Sean Cody: Brandon's Bottoming Debut
If you've always wanted to watch the human equivalent of a constipated and/or dead fish lying on its back for less than seven minutes while someone haphazardly tries to stick something up its butt, this is the scene for you. It's not just the worst bottoming debut of all time, but possibly one of the worst Sean Cody scenes of all time, too. Brandon clearly needed a big paycheck, and Sean Cody obviously needed something to get people talking, but the overwhelmingly negative reviews (at least from fans and bloggers who actually bothered to give honest responses) were probably not what they had in mind. The old Sean Cody never would've released this disaster, and they probably would've put this scene directly into the trash. That's what I immediately did after watching it once.