Is Austin Wilde The Best Gay Porn Star Of 2014?
It's that time of year again: For the second year in a row, Str8UpGayPorn presents the 2nd Annual Str8ie Awards for 2014′s Best Gay Porn Star!
Last year's winner was Connor Kline (who immediately retired right after winning—I hope this award isn't cursed!), so who will take home the gay porn industry's most prestigious trophy this year? It's 100% up to you. Like last year, the Str8ie winner will be determined solely by fan voting, and like last year, there will be 10 nominees. Nominee #1 was Ryan Rose, nominee #2 was Colby Keller, nominee #3 was Boomer Banks, nominee #4 was Sean Cody's Tanner, nominee #5 was Colt Rivers (a.k.a. Sean Cody's Ryan), nominee #6 was Connor Maguire, nominee #7 was Evan Parker, and today I can reveal nominee #8:
Austin Wilde!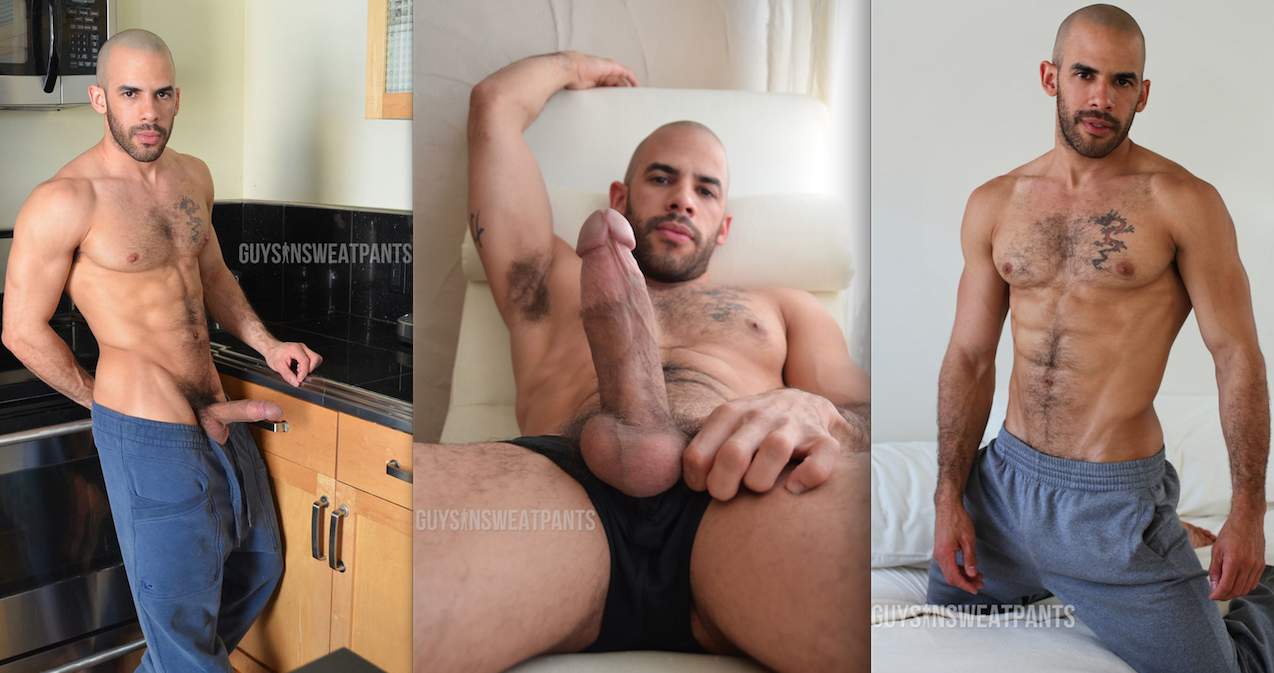 Austin Wilde is the eighth nominee in the Str8ie Awards contest for 2014′s Best Gay Porn Star, but stay tuned, because two more gay porn star nominees will be unveiled as we head towards the end of the year. Then, all 10 will face off in one round of fan voting to determine 2014′s Best Gay Porn Star.
Austin Wilde is of course known as one of the biggest, most recognizable gay porn stars working today, but his role as the GuysInSweatpants studio owner, producer, and director gives him an edge over his opponents in the contest for 2014's Best Gay Porn Star. He's done it all this year, satisfying fans (and co-stars) in ways they might not have expected…
[GuysInSweatpants: Austin Wilde Barebacks And Creampies Tanner Bishop]
Austin Wilde's shocking bareback debut as a top back in March was hot enough, but then when he made his bareback debut as a bottom one month later?? It was almost too hot to comprehend…
[GuysInSweatpants: Austin Wilde And Tyler King Flip-Fuck Bareback]
Regardless if it was bareback or condom, and no matter if he was bottoming or topping, the best part about all the gay sex Austin Wilde had in 2014 was that he always did it with a smile, and he always had a good time. Long story short: Austin Wilde loves to fuck!
Adding to his credentials, Austin Wilde ranked #5 in Str8Up's recent ranking of Gay Porn's 30 Best And Biggest Cocks, which was much to Dylan Knight's surprise/delight:
He's an expert performer and a studio owner with one of the best bodies and most-wanted cocks in all of gay porn, but will Austin Wilde take home the title of 2014's Best Gay Porn Star? Voting begins December 29th!
[GuysInSweatpants: Austin Wilde Bareback Flip-Fucks With Alex Tatum]
[GuysInSweatpants: Austin Wilde]