Is Sean Cody's Tanner The Best Gay Porn Star Of 2014?
It's that time of year again: For the second year in a row, Str8UpGayPorn presents the 2nd Annual Str8ie Awards for 2014′s Best Gay Porn Star!
Last year's winner was Connor Kline (who immediately retired right after winning—I hope this award isn't cursed!), so who will take home the gay porn industry's most prestigious trophy this year? It's 100% up to you. Like last year, the Str8ie winner will be determined solely by fan voting, and like last year, there will be 10 nominees. Nominee #1 was Ryan Rose, nominee #2 was Colby Keller, nominee #3 was Boomer Banks, and today I can reveal nominee #4: Sean Cody's Tanner!
Sean Cody's Tanner is the fourth nominee in the Str8ie Awards contest for 2014′s Best Gay Porn Star, but stay tuned, because six more gay porn star nominees will be unveiled as we head towards the end of the year. Then, all 10 will face off in one round of fan voting to determine 2014′s Best Gay Porn Star.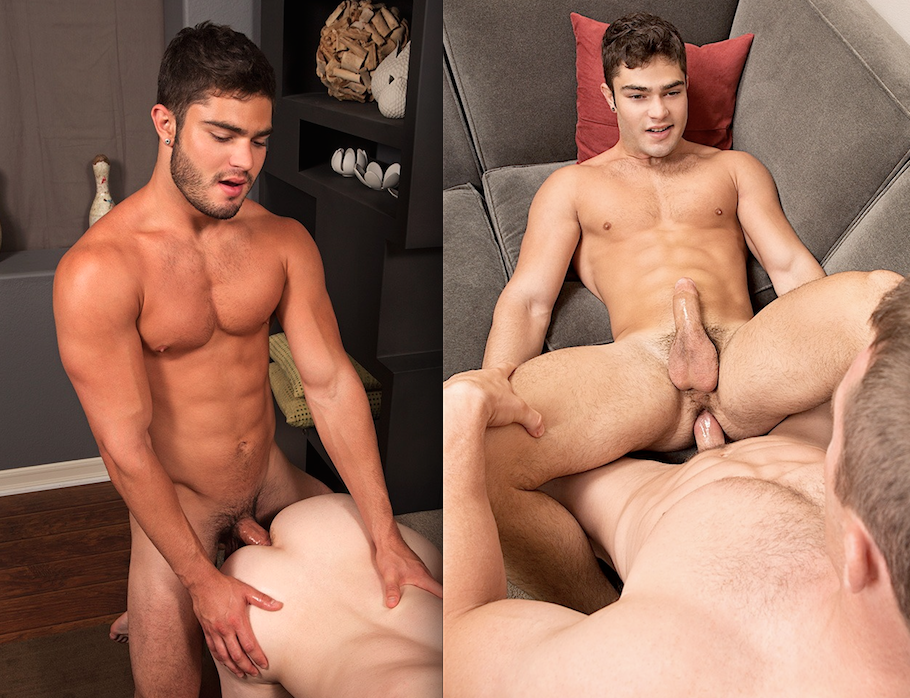 If one performer defined Sean Cody in 2014, it was obviously Tanner, who's been keeping the studio afloat the entire year. With Tanner, you get the best of all worlds: He tops, he bottoms, he gives and receives loads (in every hole possible), he sucks, he fucks, he kisses, and he does it all with such enthusiasm and skill, it almost feels like he's not even "performing," and instead just truly enjoying himself.
And how could he not be enjoying himself? Tanner has had gay sex with Sean Cody's hottest models of all time, including Jess, Stu, and Brandon…
Who could forget when Tanner let Cameron play with his ass (and then creampie him in mid-air)?
And, who could forget Tanner's priceless reaction to David's massive, never-ending cum shot?
Tanner is the only Sean Cody model in history to do an interview while still being actively employed with the studio, and in it, he told Str8UpGayPorn that he enjoys topping and bottoming equally.
Which do you prefer watching? Is Sean Cody's Tanner better as a top?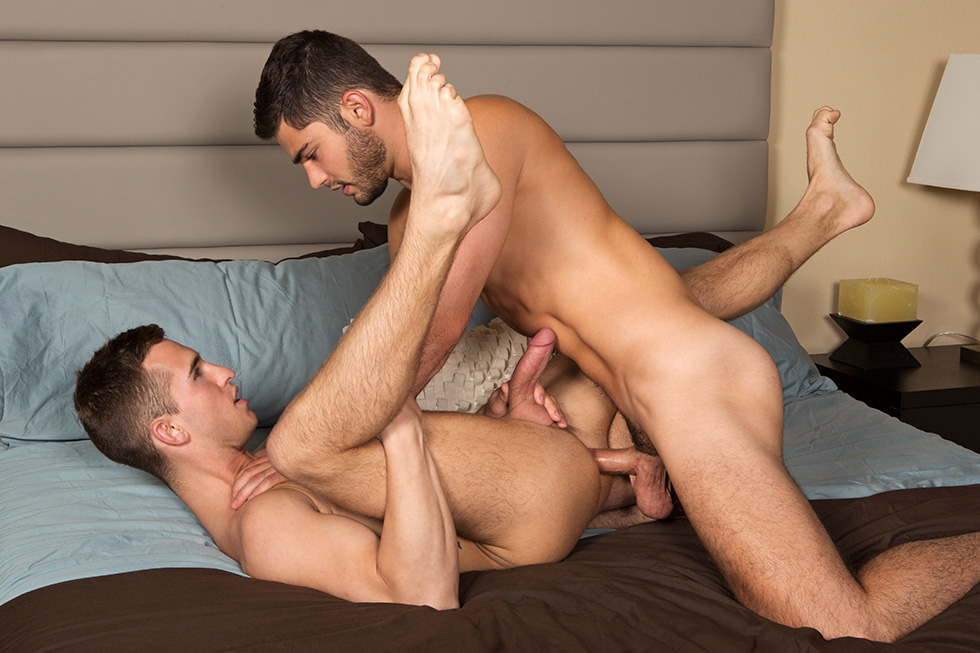 Or, is Sean Cody's Tanner better as a bottom?
Is Sean Cody's Tanner, who beefed up considerably in the past six months, 2014's Best Gay Porn Star?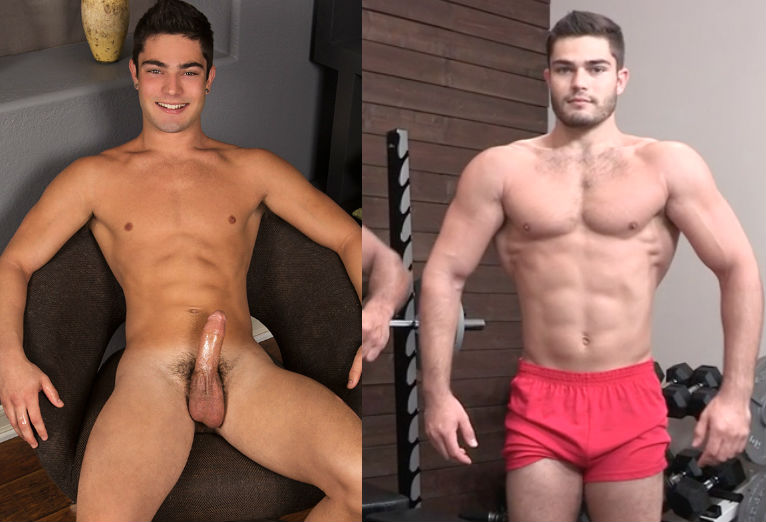 Sean Cody's Tanner appears in his 23rd scene today (that puts him in 4th place for total Sean Cody scenes—Jarek is #1 with 29, Jamie is #2 with 26, Calvin is #3 with 24) showing off his topping skills. Here he is barebacking Dusty (watch full scene here):
[
Sean Cody: Tanner Barebacks Dusty
]
[Sean Cody: Tanner's Complete Bareback Filmography]