VOTE: Who Is Your Favorite Gay Porn Star Of 2017?

(Previous winners of Str8UpGayPorn's Best Gay Porn Star: Carter Dane, Diego Sans, Colby Keller, and Connor Kline.)
UPDATE: Unlimited voting is now underway until tomorrow at 11:59 pm EST, November 27th! After that, the poll will be closed and the winners will be announced later this week! Scroll down to cast your votes.
***
It's that time again! Every year, Str8UpGayPorn unveils its list of 10 gay porn stars worthy of being voted by Str8Up readers as Best Gay Porn Star, and as we revealed last week, things have been changed this year to give readers complete control over all the nominations, and both of the ultimate winners. As previously announced, there will be two Best Gay Porn Star winners this year, so the two performers who receive the most votes in the poll below will both be named Best Gay Porn Star Of 2017!
Readers and fans named their favorite nominees in the comments last week, and I'm now happy to announce all 11 of the nominees who received the most comments. Yes, there are 11 nominees, not 10. Why 11? There was a four-way tie for the last two spots on the list, and rather than eliminate two of them based on the time their nominations were left (which had been the original plan), I've decided to just put all of them onto the final list. Obviously, this means that Str8UpGayPorn has declined to place its own favorite nominee on the list (which had also been the original plan), given that we're now up to 11 nominees. Long story short, it's better to just defer to all of you, since you're the ones who'll ultimately be voting in the poll and deciding the two winners.
And so, without further ado, here in alphabetical order are the 11 nominees for Best Gay Porn Star Of 2017. Click any name to see some of their work as covered here on Str8UpGayPorn.
CLIFF JENSEN
Congratulations to Ashton, Austin, Blake, Cliff, Cooper, Jack, Jason, Joey, Randy, Sean, and Wesley!
Voting in the below poll will run until 11:59 p.m. on Wednesday, December 27th, 2017, and the Best Gay Porn Star winners will then be revealed here on December 29th. Whichever two receive the most votes, these 11 nominees have all done great work in 2017, and they are no doubt grateful for receiving so much love from their fans.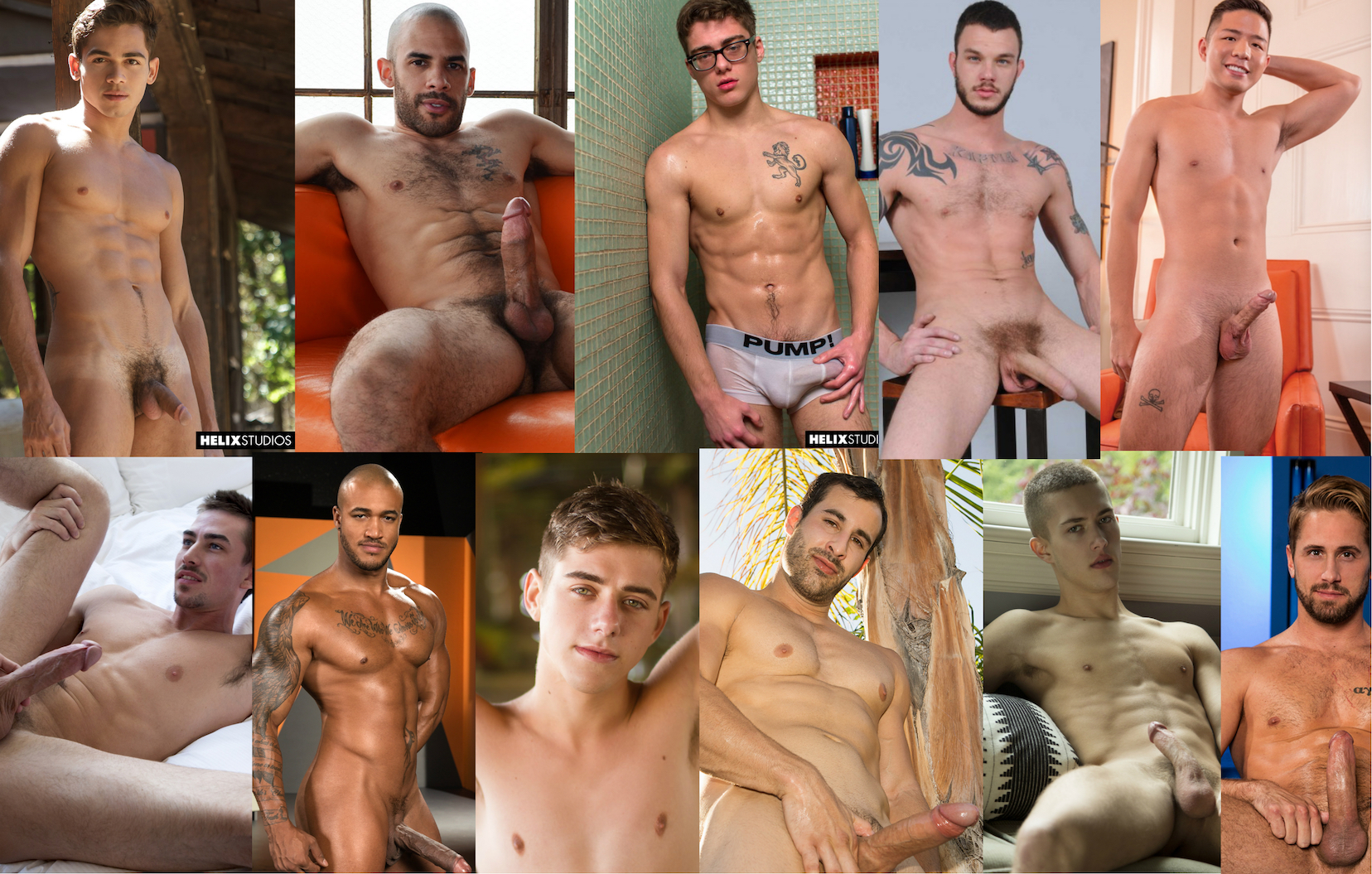 You may cast one vote per day in the below poll, so don't forget to come back every 24 hours to vote for your favorite again. AND: On December 27th, this poll will be opened up so that you can vote AS MANY TIMES AS YOU WANT on that final day of voting. Note that this polling software requires a "cooling off" period once you've cast more than 25 votes per hour, and you'll need to wait approximately one hour before you can resume voting again.
VOTE: