Blake Mitchell Announces Departure From Helix Studios: "Leaving Helix To Spread My Wings Is What I Need To Do"
[Update: Blake Mitchell's first new scene since leaving Helix Studios is here, and it's with CockyBoys!]
Well, the day of departures isn't over! Earlier today, Angel Rivera announced that he was leaving Helix Studios, and tonight, another star—perhaps the studio's biggest star of the last four years—has revealed that he too is leaving the studio. Blake Mitchell has just released the following message announcing that he's quitting Helix Studios: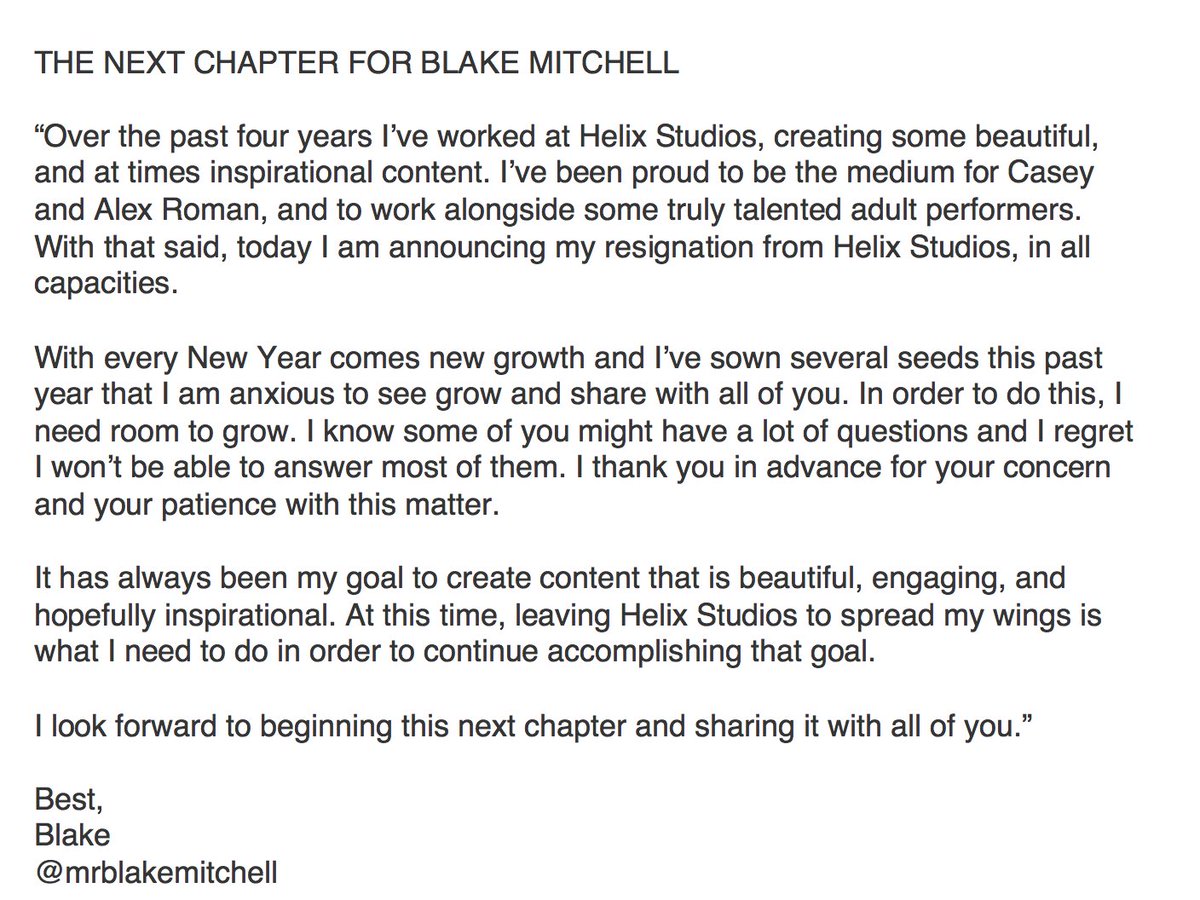 Blake Mitchell was noticeably absent from the studio's last big movie, Vegas Nights, which led many to believe that something might be changing, so today's news isn't exactly a surprise.
Mitchell has starred in over 75 scenes for Helix since 2014, winning multiple industry awards (including Best Supporting Actor for his work in Lifeguards) and amassing hundreds of thousands of followers on social media along the way. Last summer, the studio's publishing company, 13 Red Media, released a semi-nonfictional novel about Mitchell, His Own Way Out, written by Taylor Saracen. In October, Mitchell co-hosted the Str8UpGayPorn Awards in Los Angeles with Bianca Del Rio and Boomer Banks. When reached for comment, Blake Mitchell declined to say whether or not he'd be shooting for any other gay porn studios, or how he might be continuing his adult career.
Following Evan Parker, Landon Vega, Tyler Hill, Angel Rivera, and now Blake Mitchell, Helix has seen the departure of several high profile stars over the last year, since the studio relocated from San Diego to Las Vegas. Mitchell himself recently moved from Kentucky to Los Angeles, California, and it's unknown as of post time if he has any unreleased scenes with Helix scheduled for release.
Following the resignation, studio owner Keith Miller shared a farewell message and gave thanks to Mitchell for his work over the years: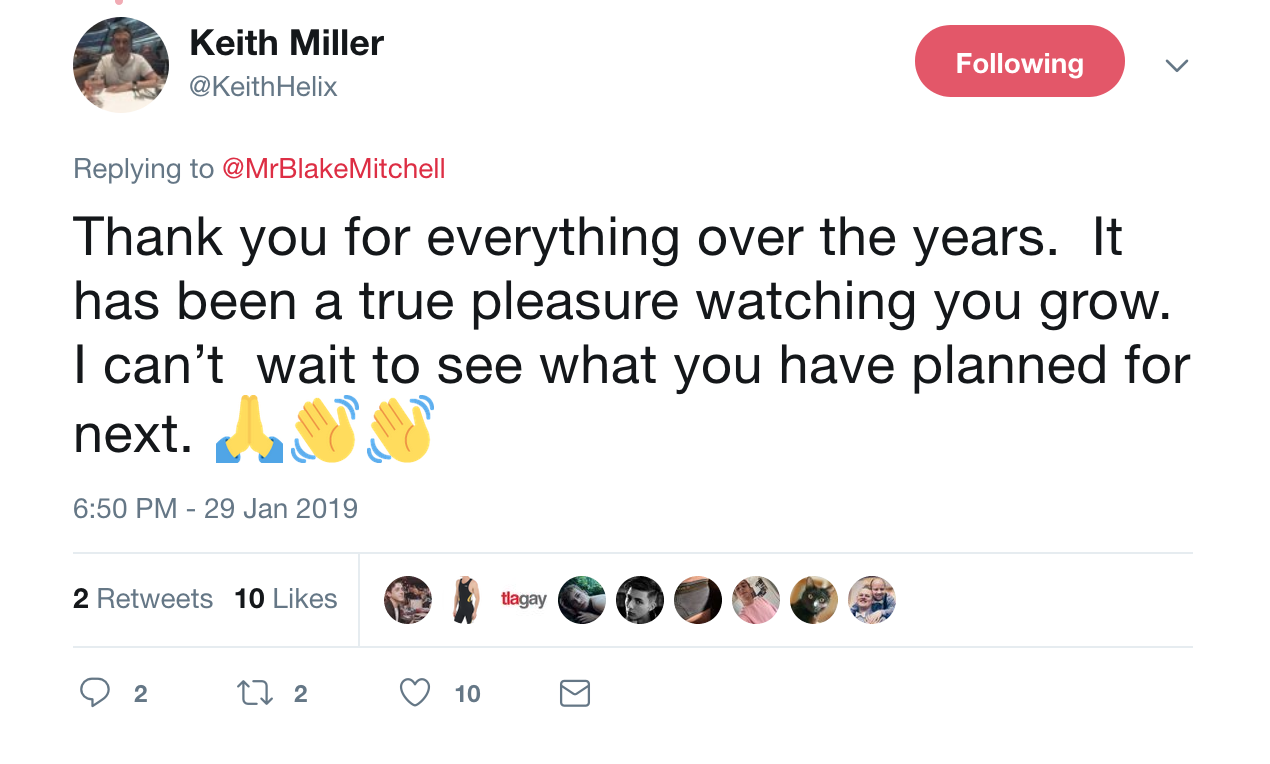 This is a developing story…
[Update: Blake Mitchell's first new scene since leaving Helix Studios is here, and it's with CockyBoys!]
***
ICYMI: Blake Mitchell's in-depth interview with Str8UpGayPorn last April:
[Update: Blake Mitchell's first new scene since leaving Helix Studios is here, and it's with CockyBoys!]