Is ChaosMen's Gerard The Best Gay Porn Star Of 2016?
It's that time of year again: Str8UpGayPorn is proud to present the 4th Annual Str8ie Awards for 2016′s Best Gay Porn Star!
Last year's winner was Diego Sans, so who will take home the gay porn industry's most prestigious trophy this year? It's 100% up to you. Like last year, the Str8ie winner will be determined solely by fan voting, and like last year, there will be 10 nominees. To be eligible for 2016's Best Gay Porn Star, the gay porn star must have appeared in at least five gay porn scenes in 2016. All of the gay porn stars who were nominated for this award in previous years (2013, 2014, 2015) are NOT eligible this year.
Str8UpGayPorn's first nominee for 2016's Best Gay Porn Star was Justin Owen, the second was JJ Knight, the third was Tegan Zayne, the fourth was Calvin Banks, the fifth was Sean Cody's Randy, and today's sixth nominee is Gerard from ChaosMen!
Some performers really do have it all, and in the case of Gerard, that couldn't be more true. With that sweet yet devilish smile, smoldering good looks, an enormous cock that's one of the greatest in gay porn, and a lean, finely sculpted body, Gerard was perhaps the most gorgeous person to look at in 2016.
One minute he's boyishly grinning, and the next minute he looks like he's about to fuck you up (in the best way possible). Gerard is among the best photographed gay porn stars of 2016.
And these are just pictures of Gerard. Actually seeing him in action was something else entirely, and in some cases, just too much to handle.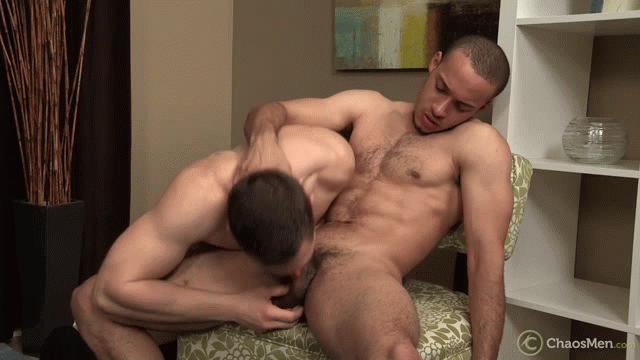 Released last June, Gerard's "servicing" scene wasn't just one of the best videos of the year, it's one of the greatest oral-only scenes in gay porn history. Much credit to Griffin Barrows and ChaosMen for making this happen, but it wouldn't be what it was without Gerard's dominance, dirty talk, and, of course, that cock.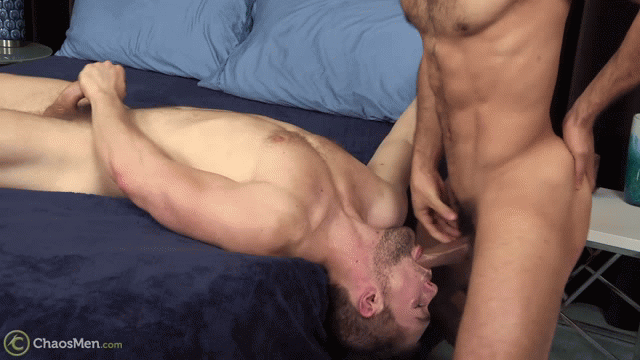 The face-fucking cum shot and load-swallowing finale (along with all the things Gerard yells while it's happening) must be seen to be believed, but here's a clip from the middle of the scene. Based on his overall performance and reaction here, this appears to be the best blowjob Gerard has ever received:
After the oral scene, Gerard went on to perform in several duos and three-ways, where he was often the center of attention. (Can't blame his co-stars for that.)
With his intense yet rhythmic thrusting, verbal assaults, spontaneous creampies, and an always rock hard cock, Gerard can easily be considered one of the best tops in gay porn. Simply put: This is a man who knows how to fucking fuck.
And with an ass as good as this, could Gerard end up bottoming in 2017? The openly bisexual (according to ChaosMen, he's married to a woman) performer has said that he's tried bottoming before, but he didn't enjoy it sexually. Whatever Gerard wants to do in 2017 is obviously fine, as long as he continues performing.
Can a relatively new gay porn star with just five scenes this year (the minimum needed to be considered for nomination) earn your vote as 2016's Best Gay Porn Star? Gerard faces off against nine other gay porn stars when fan voting begins on December 31st.
[
ChaosMen: Gerard's Complete Bareback Filmography
]