Gay-For-Pay Insurrectionist Steven Miles Delays Jan. 6 Plea Hearing Again, Launches "Freedom" YouTube Channel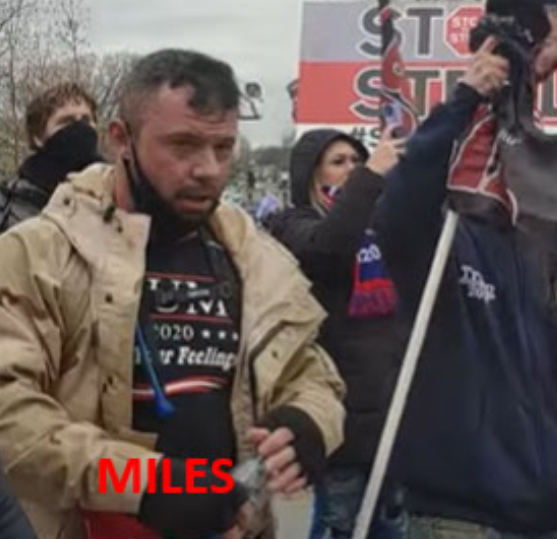 Right-wing white supremacist and MAGA porn star "Sergeant" Steven Miles—who was arrested last year and charged with multiple felonies after assaulting police and destroying government property when he and fellow Trump cultists led the January 6 terror attack on the Capitol in Washington D.C.—has delayed his plea agreement hearing one more time.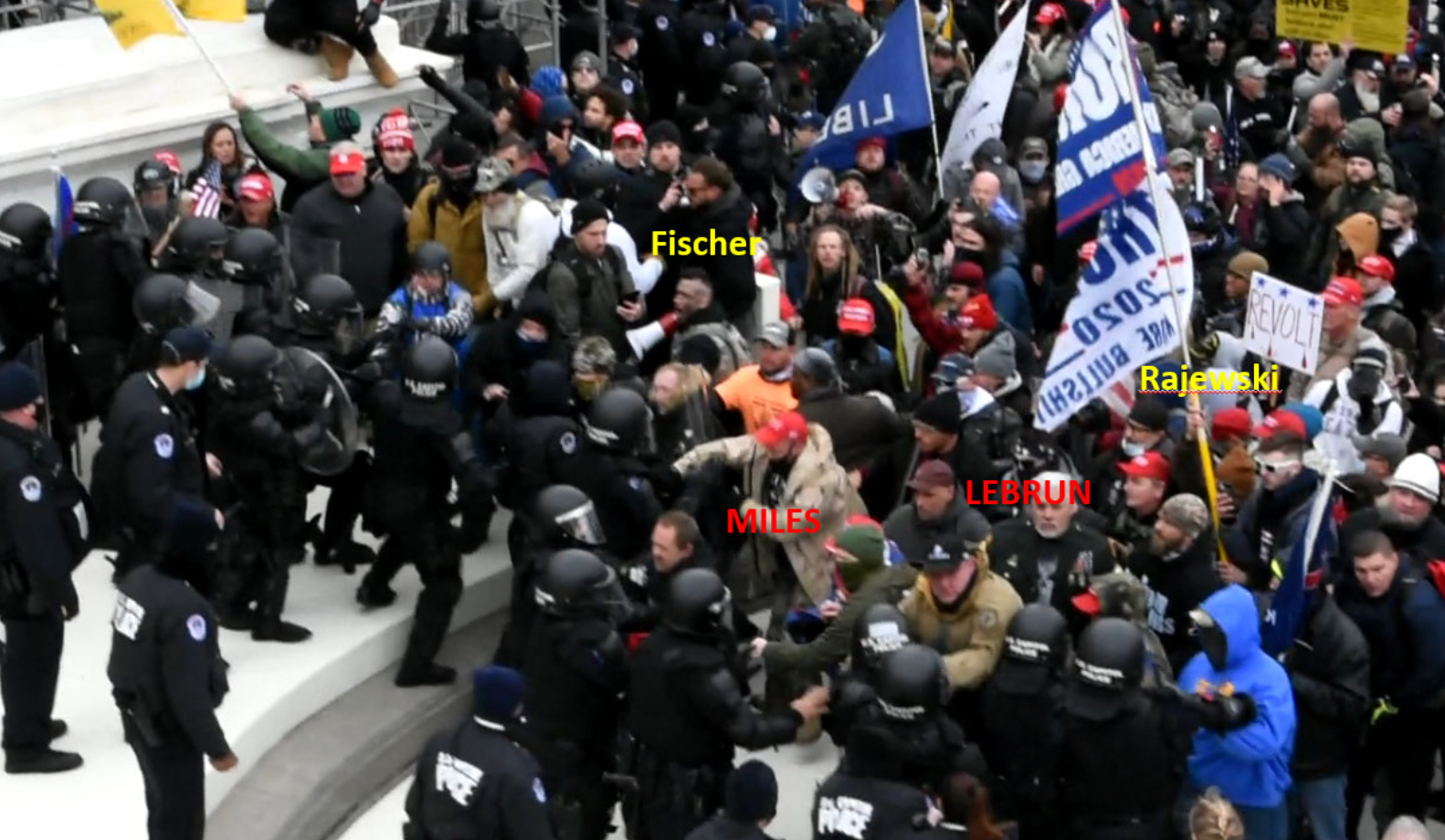 The gay-for-pay insurrectionist (seen in photos above and below assaulting a police officer, breaking a Capitol building window, and giving someone a cum facial rendering aid to another terrorist who looks to have been pepper sprayed) had been scheduled to face district judge Jia Cobb in person this week for his plea agreement hearing, at which time he would've presumably pleaded guilty and been remanded into federal custody, but Miles' attorney filed an unopposed motion on Monday asking for yet another continuance, and it was granted.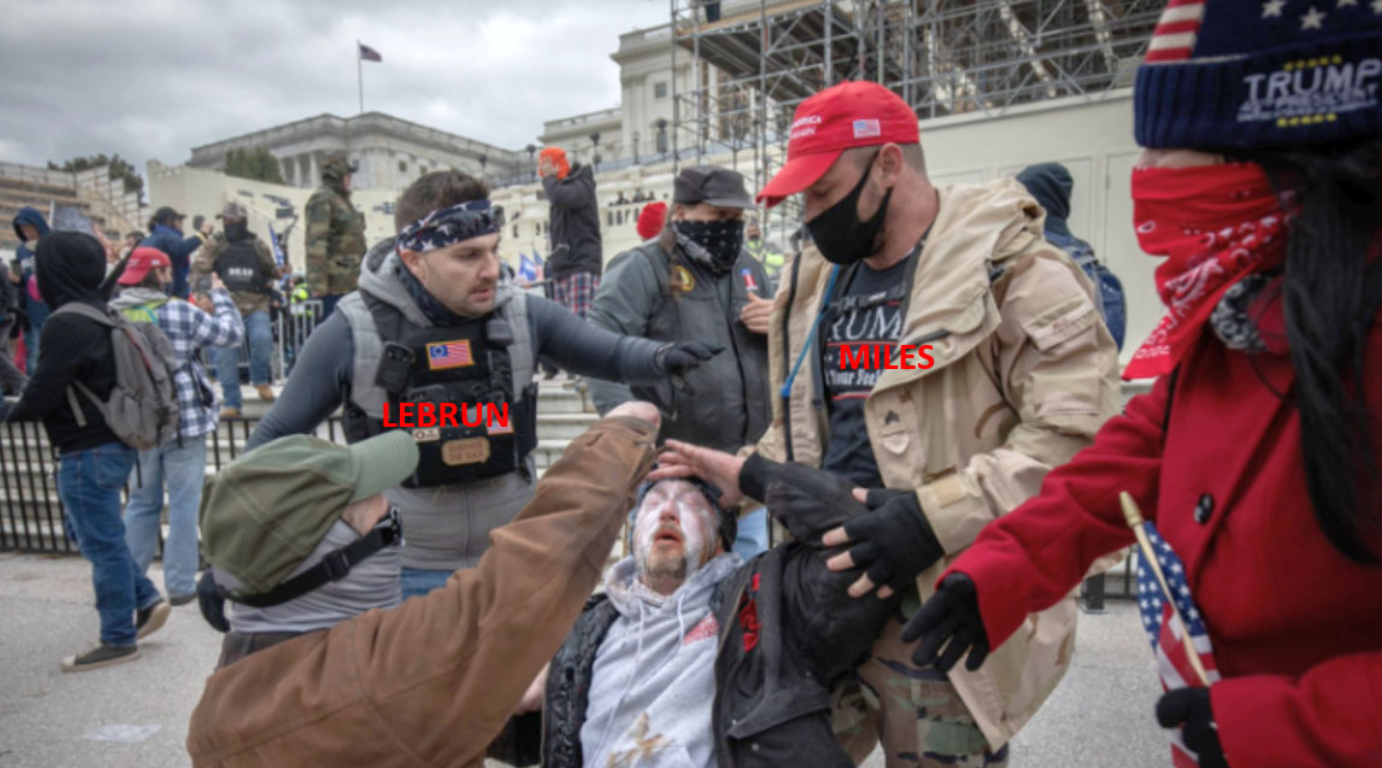 This is the second continuance granted in as many months by judge Cobb. As you'll recall, back in April, Miles' attorney asked for more time due to contracting COVID and going on a personal vacation. That delay pushed the plea hearing to this week, but now it's been moved to September 29th, 2023.
While Miles delaying his inevitable prison sentence has likely been fueled by a deluded fantasy that Trump will be elected in 2024 and immediately issue pardons for all his MAGA terrorists, this latest motion to delay appears to be the government's fault. Per the motion below, Miles' lawyer states that the assistant U.S. attorney has not yet sent him the proposed plea deal (i.e., the amount of time Miles will spend in prison after pleading guilty), but it's currently under review by a supervisory personnel. Here's the motion in full, followed by the order from the judge granting the continuance: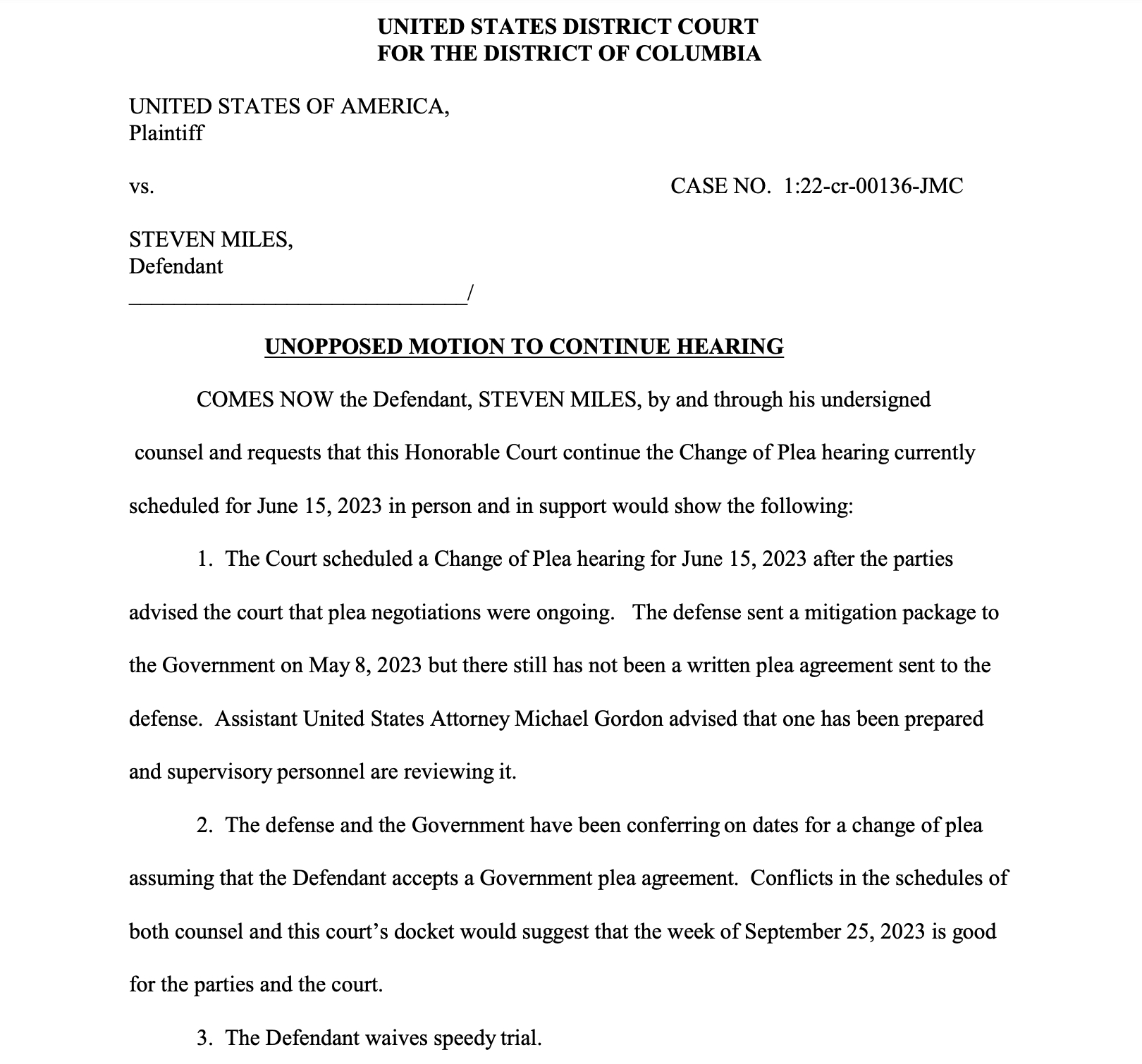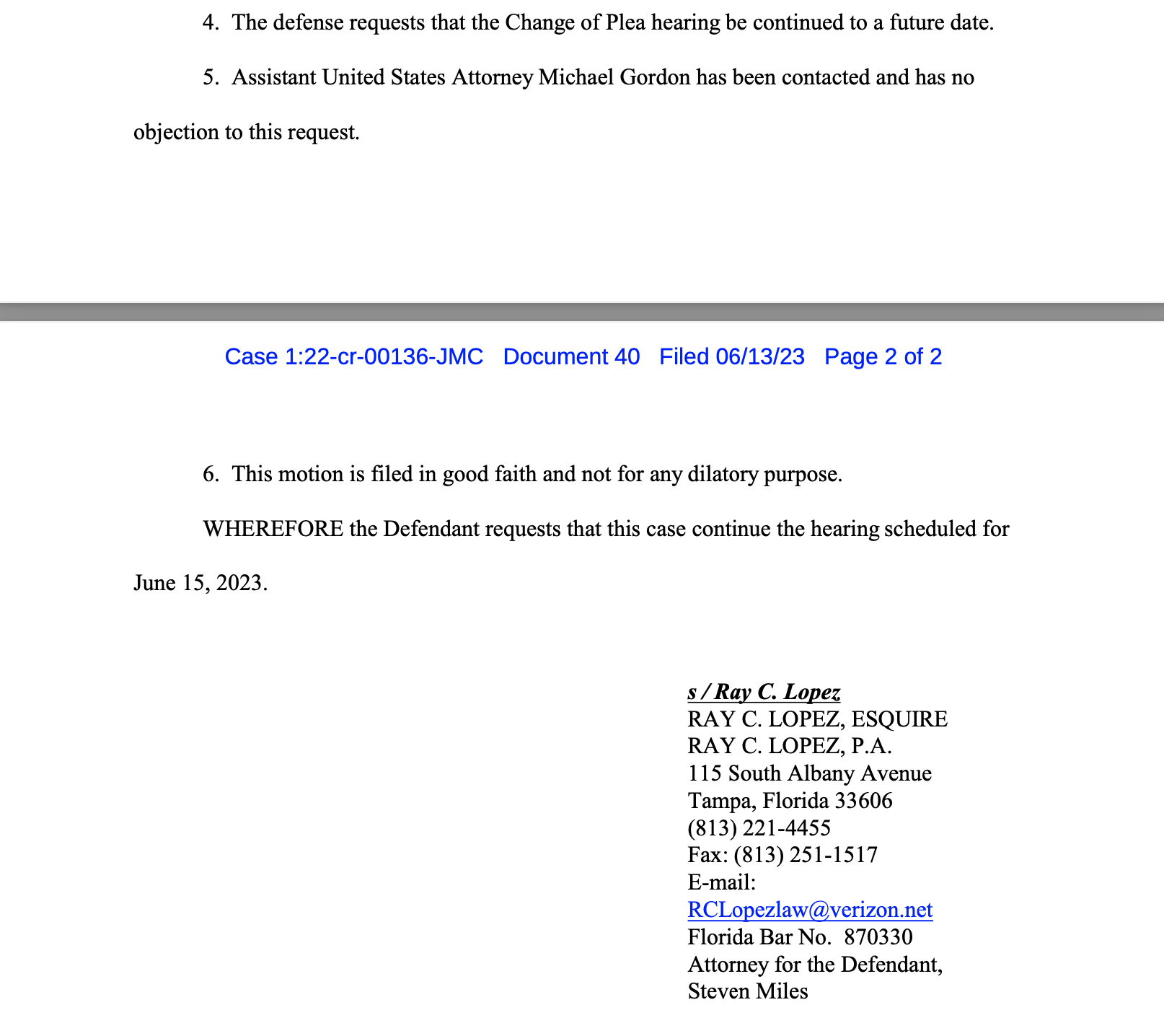 Judge Cobb and Joe Biden's DOJ have generously given Miles—who's currently on restricted house arrest in a manufactured home in Tampa, Florida, where he recently became engaged to fellow bigoted porn star Misty Miss Demeanor—three more months of freedom, and while awaiting incarceration, Miles and Misty have launched a YouTube channel, "Free Range Freedom," to document their "self sufficient homestead," complete with farm animals and a vegetable garden. This is probably a wise move for the porn star preppers, given that Miles will eventually be locked up and unable to provide for his wife.
Here below are two of the MAGA couple's videos, the first of which is an intro from Miles, who says, "The way everything is going in the world lately, I think it's everybody's obligation to get out and get away, and be a little more self-reliant on things." Then, there's a video with Miss Demeanor (ironically, her partner is in fact facing a few misdemeanors, in addition to the felonies) talking about their chickens:
Once Miles is imprisoned, it's unclear if Miss Demeanor will be able to manage the homestead on her own. Given all the animals, physical labor, and overall scope of work to keep things running, she may have to find another man to replace Miles while he rots behind bars.