Helix Studios Issues Statement In Response To Multiple Models Quitting, And Ashton Summers Returns To Fuck Andy Taylor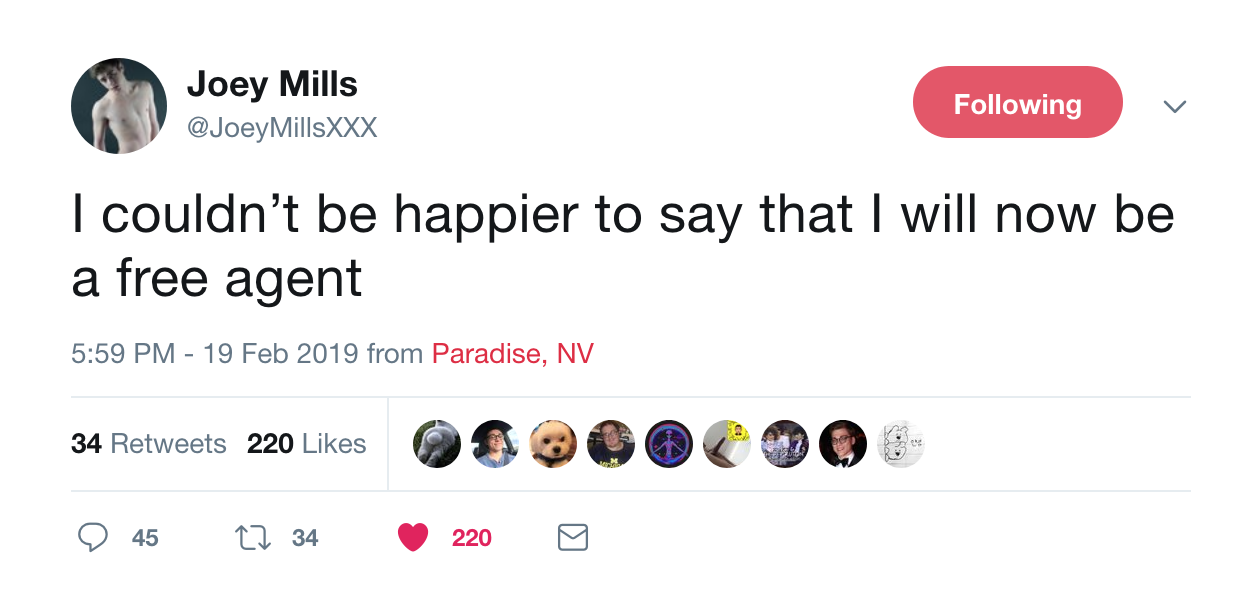 Following the departures of multiple Helix exclusives over the last two months (Blake Mitchell, Joey Mills, Tyler Hill, Angel Rivera, Julian Bell), Str8UpGayPorn reached out to Helix Studios to see if the studio had any reaction or explanation for the wave of high profile resignations, and a studio rep has now responded with the statement below. (Note that Str8UpGayPorn has also reached out to several of the former Helix models—including Joey Mills, Angel Rivera, and Julian Bell—for comment, and will post their responses if and when they come in.)
Here is the email exchange between Str8UpGayPorn and Helix Studios:
Str8UpGayPorn: I'm hoping to get a comment from Helix about the models who've announced their resignations from the studio over the last few months. Just wondering what your reaction is to the departures, and if you had anything you wanted to say about Angel, Joey, Blake, Julian, and others (Tyler, Landon, Evan) leaving? Is the studio changing direction or undergoing some other evolution?

Helix Studios: Helix has been in operation for 16 years and has seen the coming and going of hundreds of models. We offer the models a platform to showcase their talents and develop a fanbase. In fact, we have dozens of active models doing just that every day. It's sad when we must say goodbye to some of our favorite performers, especially those who have worked with us for years, but that just increases the opportunity for new performers to capture the world's attention. As the last several months have shown, we will always welcome models back with open arms. Perhaps the timing of the announcements has created the appearance of an exodus, but that does not hold up to scrutiny. Many of our models have taken time off and then returned. We wish everyone the best in their future plans and we have confidence in our continued ability to produce award winning movies.
Obviously, there's nothing specific there (tbh, I was hoping for some shade, or at least some tea), but the studio does point out the fact that models often return, so maybe they think Joey or Angel or Blake will come back, at some point? Coincidentally, one such model is doing just that today, as gay porn star Ashton Summers has made his return to Helix this weekend. And, his co-star is another Helix model who recently returned to the studio, Andy Taylor.
It's probably not a coincidence that Ashton—who was dating Joey Mills during his previous Helix run throughout 2017, but then left following their break-up and had a brief stint at CockyBoys—is returning now, given that Helix has entered a post-Joey Mills era, but that's only speculation on my part. Whatever the reason for his return, he is still very hot, so it's great to see him fucking again.
Trailer (watch full scene here):
[
Helix: Ashton Summers Fucks Andy Taylor Bareback
]