JJ Knight Exclusive: "Winning Hottest Cock Would Be A Dream Come True"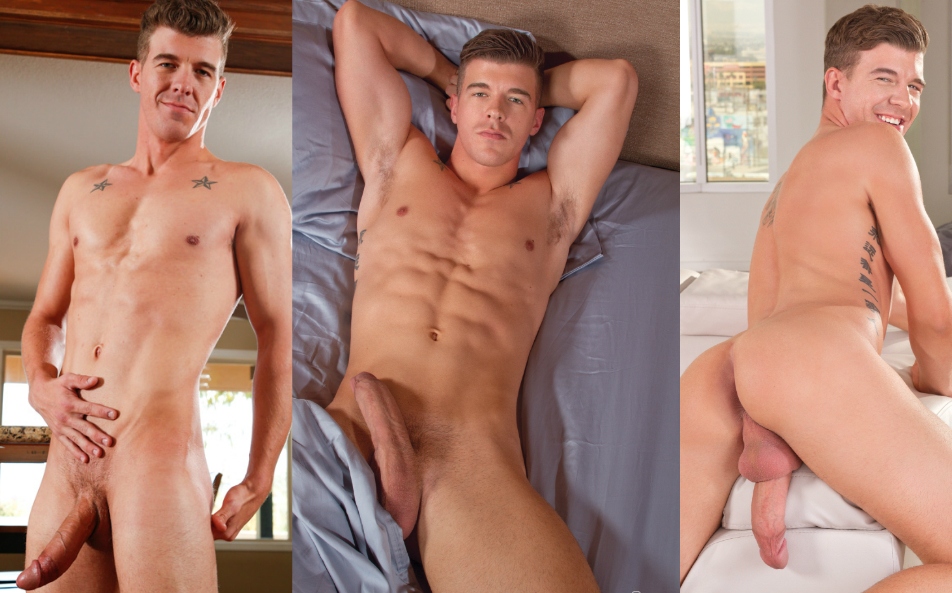 All month long, Str8UpGayPorn has been checking in with this year's Grabbys co-hosts and nominees in the run-up to the show on May 28th. In today's final installment, we catch up with co-host JJ Knight, who scored two Grabbys nominations this year. [ICYMI, interviews with fellow co-hosts and nominees: Diego Sans, Mickey Taylor, Boomer Banks, Ryan Rose, and Levi Karter.]

Str8UpGayPorn: Hi JJ! You're fairly new to gay porn, but you still earned two Grabbys nominations this year: Best Newcomer and Hottest Cock. Which one would you rather win?
JJ Knight: Receiving any sort of nomination only eight months into this industry meant a lot to me. Winning Best Newcomer would be great, but there are so many great performers nominated this year that even I would have a hard time picking a winner. Winning Hottest Cock, however, would be a dream come true and would finally make what every director and other models say about my cock finally sink in. Never thought of myself as having a "hot cock," but after hearing something a thousand times it has to eventually kick in that there is something special about it.
I think there is definitely something special about it. Will you attend the Grabbys single, with a date, or with friends?
With this being my first year at the Grabbys, I am going single and keeping my options open for the evenings to come. I will be attending with the other gorgeous Falcon men, and I am completely OK with that. However, if anyone happens to show up to be my date, I'm completely open to that ?.
So you don't have a boyfriend now?
No, I am single and looking to keep it that way for a while.
Of all the stars and nominees attending this year whom you have not yet met, who are you most excited to meet?
I'm a pretty social person so I'm excited to meet everyone who will be attending. I've been looking forward to this weekend since my agent first told me about it and it will definitely be a weekend to remember.
OK, is there anyone you're NOT looking forward to seeing?
Thankfully, only being in the industry for eight months, I haven't developed any bad relationships with anyone—that I am aware of, ha ha. I'm just going with an open mind and going to enjoy seeing my friends, and entertaining the fans.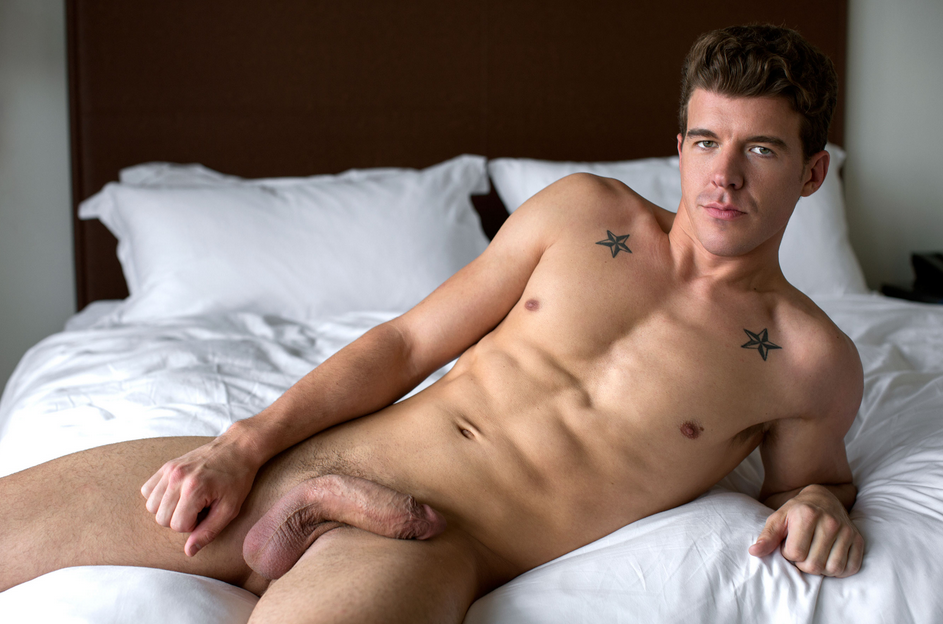 You worked with several studios before landing the exclusive contract at Falcon Studios, including NextDoorRaw, Men, GuysInSweatpants, Titan, CockyBoys, and NakedSword. Other than Falcon, which studio has been your favorite to shoot for?
Other than Falcon, I would have to say CockyBoys is my favorite to work for. Only did two scenes for them, but being on set with their crew was amazing and never felt more relaxed. Their work is amazing, and the storylines behind their scenes are well thought out. It pulls the audience in that much more.
You're co-hosting the Grabbys this year. How do you expect it to all go down? Are you nervous?
I'm honestly winging the entire thing. There isn't much to go off of and the only thing that my friends keep telling me is to be myself and have a good time. Since starting in the industry I've broken out of my shell so much, but of course I am a little nervous. Being on stage in front of everyone in the industry is a bit nerve wracking, but Falcon wouldn't have put me up for this if they thought I couldn't do it.
What made you decide to enter the industry?
Growing up in Tennessee, I was always pushed to be the "All American" southern guy that my parents always wanted me to be. But in secret, I would always watch porn and thought to myself that I always wanted to do a porn scene. I could never come up with an excuse to get away from my parents to fly out to California to do a scene, so I put it on the back burner until I made the decision to move out to Los Angeles last year.
How did you book your first shoot?
Jason Sparks happened to be coming through Tennessee last year and I did my very first scene with Jack Hunter. My current agent Chris Crisco reached out to Jack, who gave Chris my name. I told him I was about to move to Los Angeles, and the rest is history.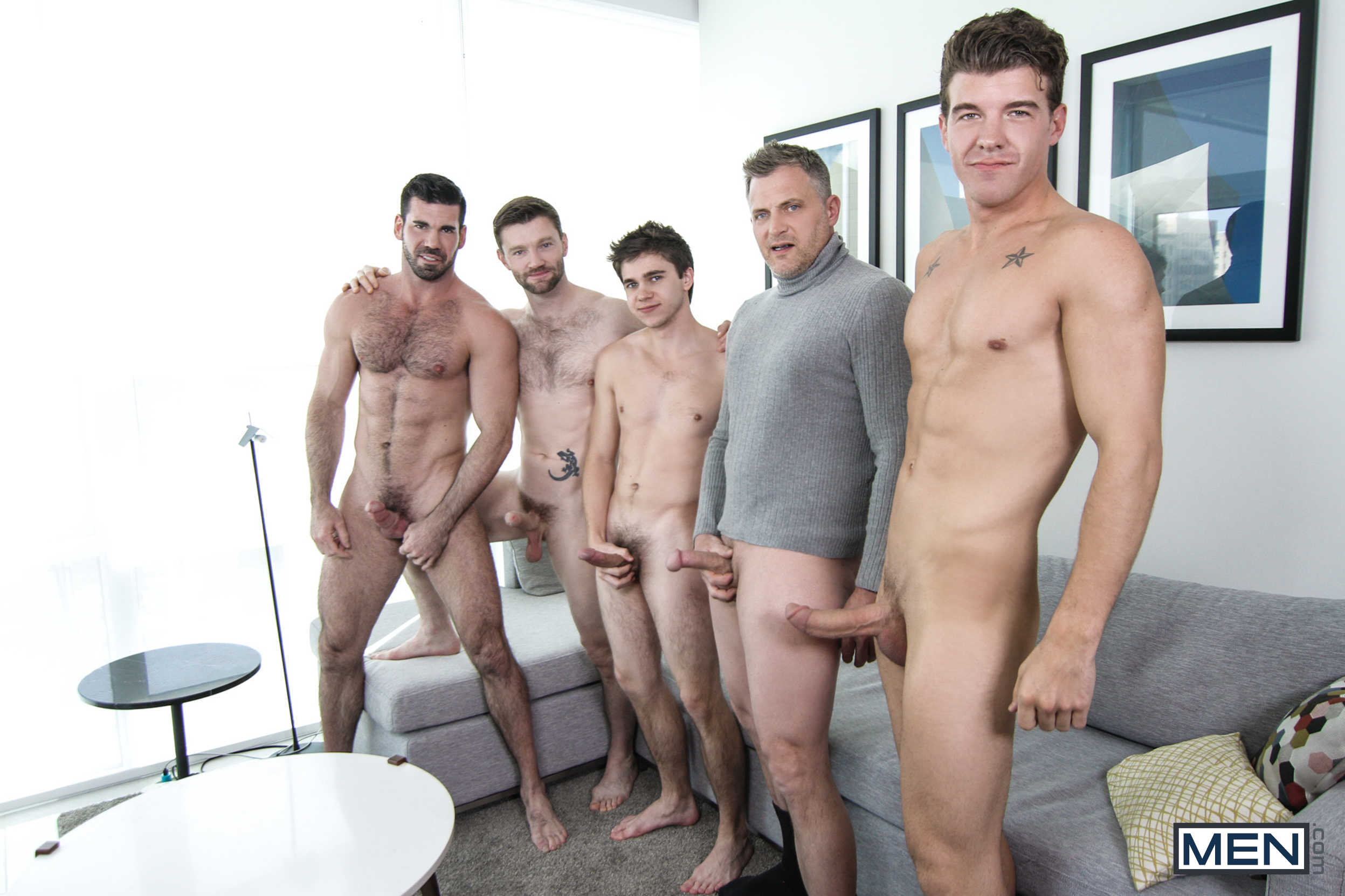 Finally, regarding that really weird scene on Men.com with the performer in the turtleneck: Did anyone think it was strange that he was wearing it? Did anyone ask him to take it off?
Honestly, I think we were all thinking the same thing, which obviously was: Why is he still wearing the turtleneck during the scene? I thought he was wearing it because it was some "vision" that Men.com had about a daddy, and maybe wearing it would make him stand out more? But at the end of the shoot, I asked the director why they made him wear the thing the entire time, and he said it was because of his physical appearance. Apparently, when he sent in his comp card, the photos were not what he looked like currently. He was so out of shape that they just wouldn't let him take it off.
Wow! Glad you were able to finish the scene. Good luck this weekend!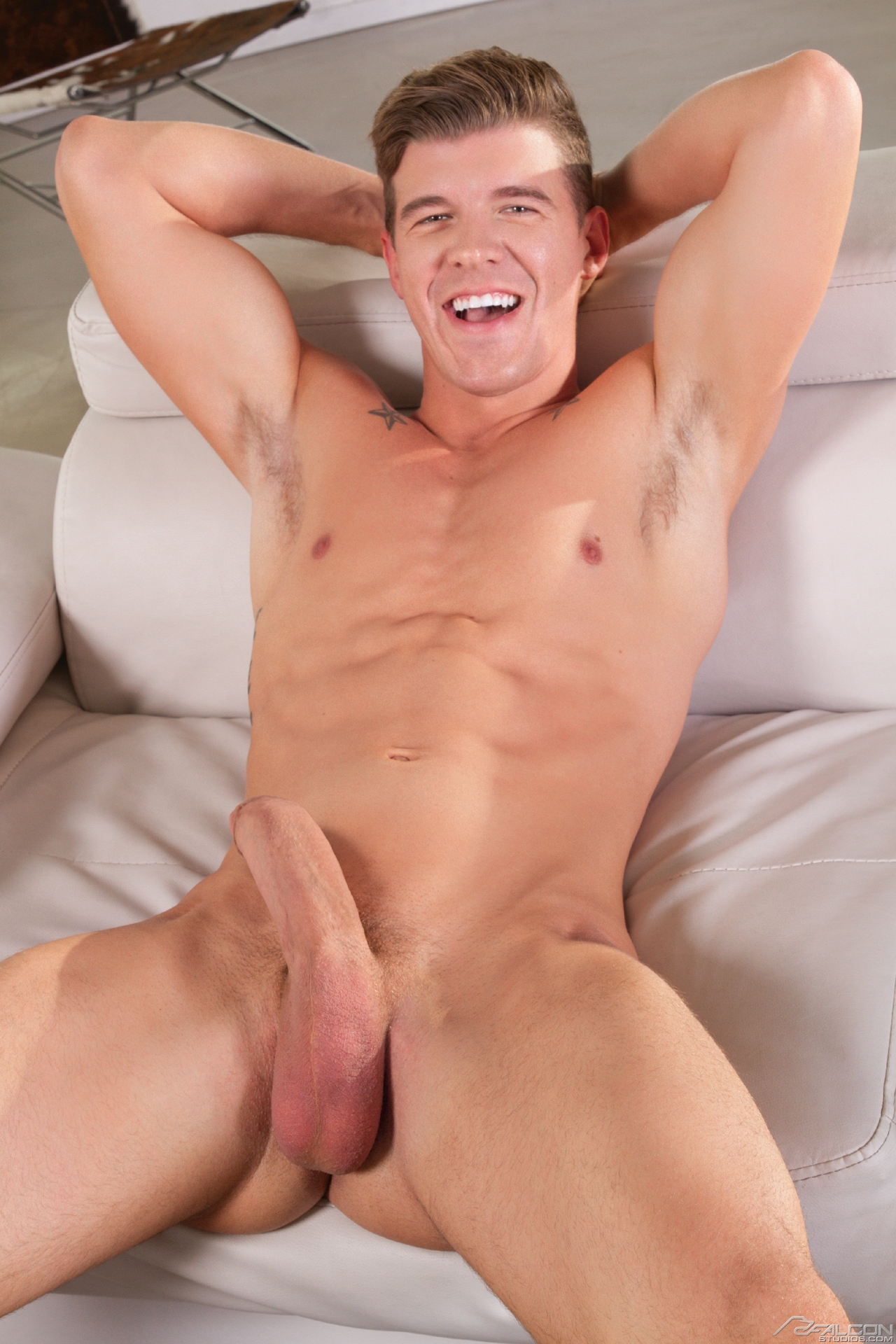 [Falcon Studios: JJ Knight]