[UPDATED] Sean Cody Admits That Their New Scenes Are "Awful," Promises To "Revert To Previous Cameras"
[Note: This post has been updated down below.]
I wrote the headline "R.I.P. Sean Cody" two years ago, when the real-life Sean Cody sold his iconic gay porn studio to porn conglomerate MindGeek (owner of Men, Bromo, RealityDudes, tons of straight porn studios, massive tube sites, etc.), and while I was being melodramatic at the time, now, two years later, it looks like Sean Cody might really be over?
It's been an inconsistent two years under the new ownership, with a mix of great scenes and terrible scenes, but after this last month, the terrible scenes have devolved to become literally unwatchable scenes, thanks to new filming/editing equipment and post-production work, and/or an entirely new crew.
While there have been rumors that multiple Sean Cody staffers were let go last year, I've not been able to confirm those reports. We do know for sure that the studio left their old filming location and moved into a new house, and all of the scenes are filmed in the same bedroom and living room. We also know that Sean Cody is filming in the same house as Dick Dorm, so it's reasonable to assume that crew members work on productions for both studios.
As mentioned, the last two years have been hit-or-miss, but there were still great new Sean Cody models being introduced and good scenes being released every few weeks. But, as we first saw earlier this month with the Randy/Joey disaster, the studio has changed its filming style or equipment, and the scenes are no longer viewable. It wasn't clear if the Randy/Joey catastrophe was just a fluke, but earlier this week, the same issues appeared in the Brandon/Joe scene (seen above), meaning this corpse-like, blurry appearance was the new normal for Sean Cody. Tonight, it's confirmed that this "style" is here to stay and it represents the new Sean Cody, with a Jess and Shaw scene.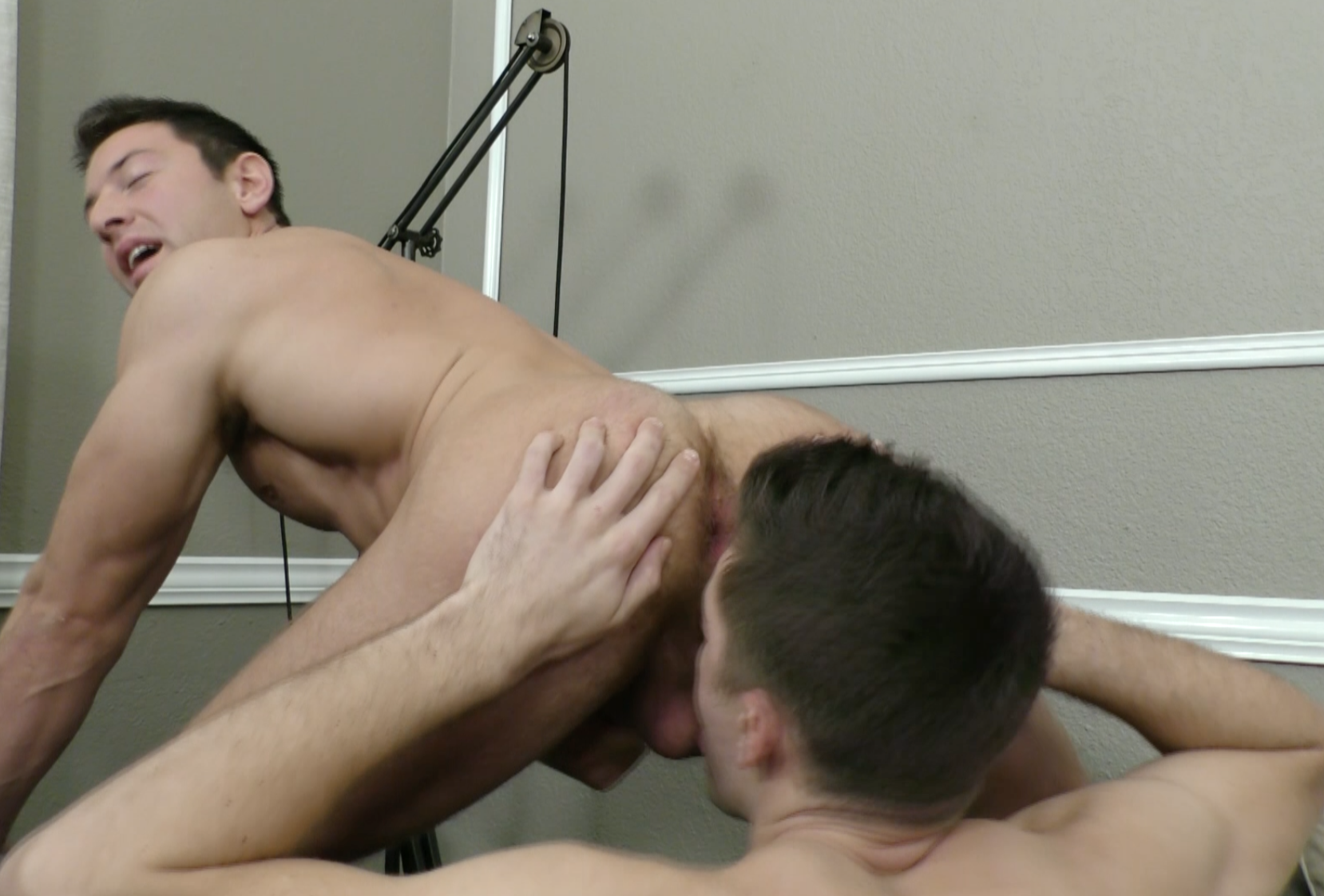 Trailer:
Like the previous two scenes, the playback is once again grainy, choppy, and jittery, with washed-out colors and tints that change every few seconds.
Other than the obvious questions of WHY they would do this to themselves and WHO at the studio thought this looked remotely decent, I'm still not clear as to WHAT the problem actually is. Is it an issue with the camera and filming, or is it happening in post production and editing? A comment left on the Brandon/Joe post offers some theories:
SC's problems have to do with production and postproduction. To answer your color question, SC has definitely fired whoever used to color their scenes. That change in skin tone is a dead giveaway. Either they're using a crappy filter on their editing software (that's free) or they're hiring someone cheap who doesn't know what they're doing. My guess is they've cut down on their production team, or hired cheaper people, but definitely stopped using a colorist.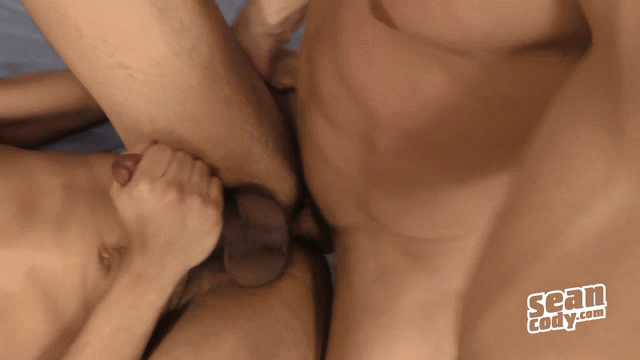 Another tip I've received was in response to the gif above from the Brandon/Joe scene, and this theory comes from a highly knowledgeable source who works in gay porn production:
It looks like the camera was set to auto white balance. In the beginning of the gif you posted the blue sheet is in the background and the camera is balancing it to white, which would make the color temperature warmer. Then when the shot pulls back and we see the white walls, the balance shifts again to the cooler side. You could fix that in Final Cut Pro.
If these are technical problems that aren't the result of people being fired, there's always a chance that Sean Cody could simply revert back to the normal, crystal clear, vibrant style that made them the #1 gay porn studio.
Sean Cody has been a favorite studio of mine (quite obviously), years before I started blogging and covering the industry. That's why I spend so much time blathering on and analyzing these drastic changes. As an actual fan, this actually sucks, and I'm genuinely disappointed. They were still able to release extremely good scenes long after being sold, as seen below with the best scene of 2016, "Sean Fucks Jess Bareback." Can they just go back to filming scenes that are clear with regular color like this?
[
Sean Cody: Jess Fucks Sean Bareback
]
UPDATE: A Sean Cody rep finally responded to questions from a reader on GayDailyHot, and while the response doesn't make any sense ("equipment not adapted to our filming needs"), it does offer some relief:

Assuming they do keep their word and revert to previous cameras, this is great news. At the same time, why is Sean Cody releasing these unwatchable scenes, if even Sean Cody is admitting that they are "poor quality," not to mention "awful"!? And they expect customers to pay for them? The hell?!