Best Of Summer 2019: Five Of The Summer's Best Scenes, Starring Dante Colle, Rhyheim Shabazz, Jack Harrer, Jason Vario, And More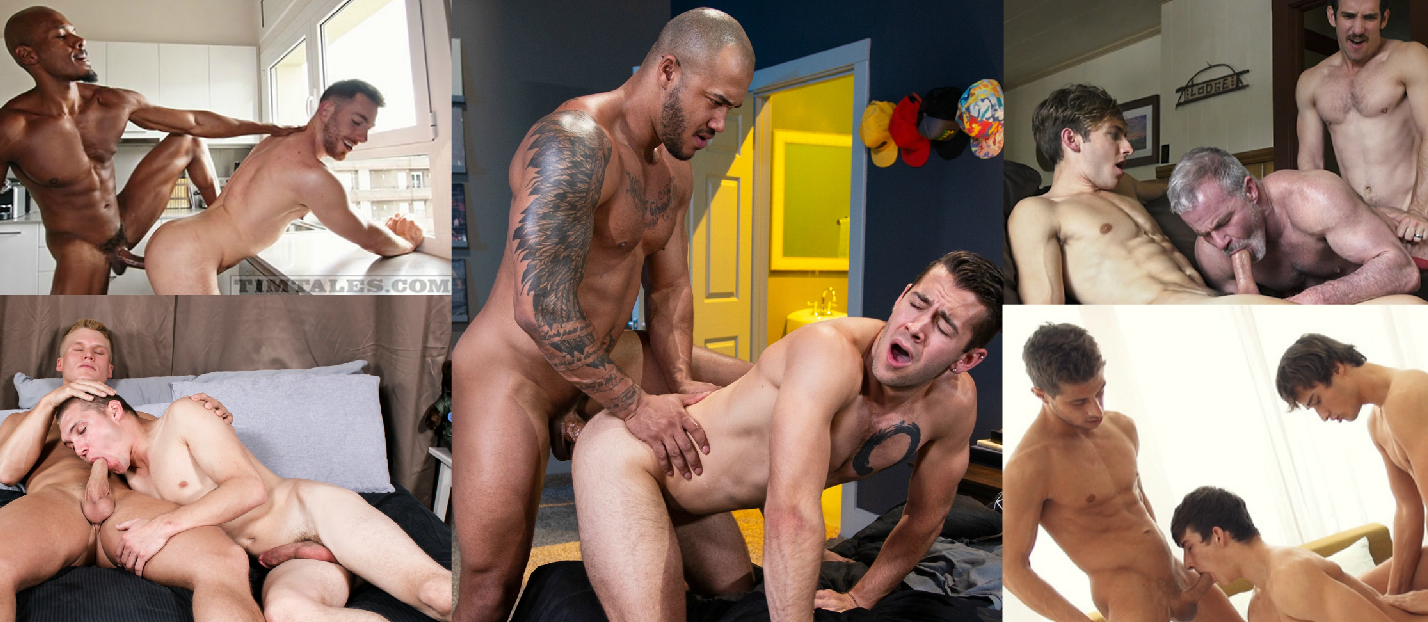 Many of you have undoubtedly noticed that several gay porn studios released some of their best content ever this past summer, and all month long, Str8Up looked back at some of the summer's greatest scenes, studio by studio. Now that the season is officially over (as of Monday), it's time for one more list of five great summer scenes, but instead of focusing on one studio, this final list is a collection of scenes from five different studios that weren't covered in previous lists.
Before we get to the final five scenes, here a few honorable mentions from several studios that didn't quite make the cut on other lists: 8teenBoy's Paxton Ward and Lucas Burke, Hot House's Michael Boston and Steven Lee, FuckerMate's Alejandro Torres and Randy Junior, GayHoopla's Jayden Marcos, Blake Michael, and Collin Simpson, ColbyKnox's Colby Chambers Creampies Tannor Reed, and WhyNotBi's Michael DelRay, Trent King, and Summer Hart.
And here's the final list of Best Of Summer 2019 scenes: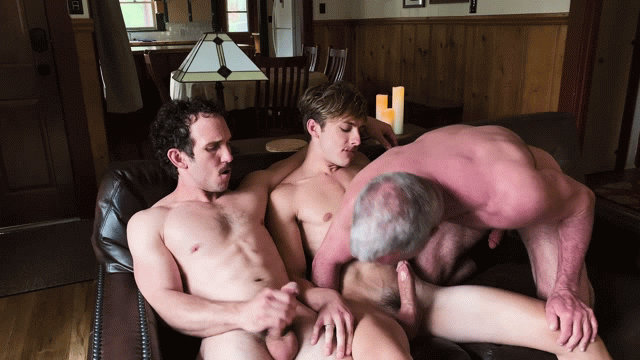 FamilyDick's trigenerational series hit its climax on the 4th of July when grandson Bar Addison and son Greg McKeon fucked their grandfather and father (respectively) Dale Savage bareback in FamilyDick's best and most highly-anticipated three-way of the year. Trailer (watch full scene here):
[
Family Dick: Greg McKeon And Bar Addison Fuck Dale Savage Bareback
]
The absurdly hot pairing of Jason Vario and Dante Colle was one of the summer's best looking duos, and they fucked last month in "Bareback Crashpad," my favorite Raging Stallion series of of 2019. Trailer (watch full scene here):
[
Raging Stallion: Jason Vario Fucks Dante Colle Bareback
]
ActiveDuty scenes are hit or miss, but the combination of Blake Effortley and Elye Black made this a no-brainer and a definite hit. Non-stop fucking throughout, with powerbottom Eyle always rock hard, and real-life marine Blake continuing his reign as ActiveDuty's best discovery in years. Trailer (watch full scene here):
[
ActiveDuty: Blake Effortley Fucks Elye Black Bareback
]
My obsession with hunky newcomer Tom Rogers went into high gear after seeing this Freshmen three-way, in which he was tag-teamed raw by thick-cocked tops Jack Harrer and Kieran Benning. How someone can still manage to look this gorgeous while being impaled by 18 inches of dick is beyond all rational explanation, and it's made me a Tom Rogers stan for life. Trailer (watch full scene here):
[
Freshmen: Kieran Benning And Jack Harrer Tag-Team Tom Rogers Bareback
]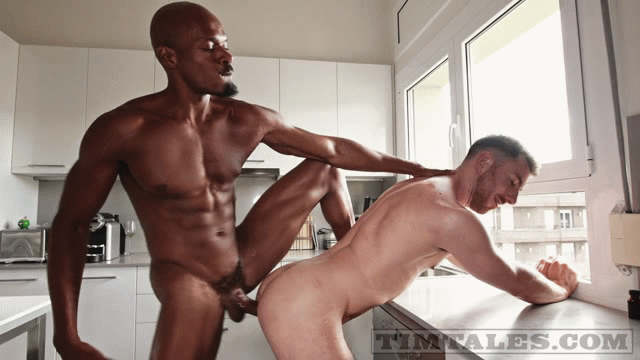 Rhyheim Shabazz has had one perfect scene after another since his debut in February, and now every bottom wants to be fucked by him, while every other top just wants to be him. In Rhyheim's TimTales scene back in June, he treated John Thomas to some of the best sex of his life, and he treated all of us to one of the summer's (and the entire year's) best gay porn scenes. Trailer (watch full scene here):
[
TimTales: Rhyheim Shabazz Fucks John Thomas Bareback
]
Links to all of the Best Of Summer 2019 lists and recaps, ICYMI: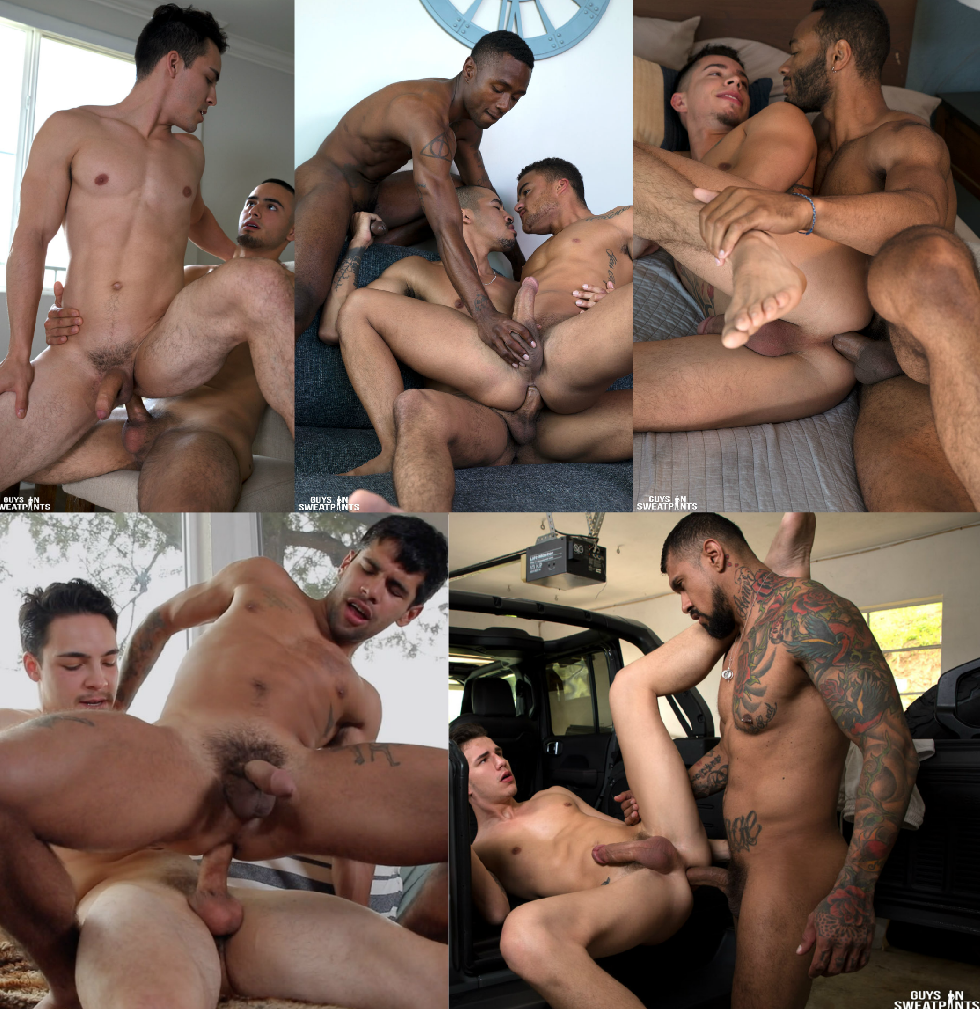 —Best Of Summer 2019: GuysInSweatpants' Five Best Scenes Of The Summer
—Best Of Summer 2019: Helix's Five Best Scenes Of The Summer
—Best Of Summer 2019: CockyBoys' Five Best Scenes Of The Summer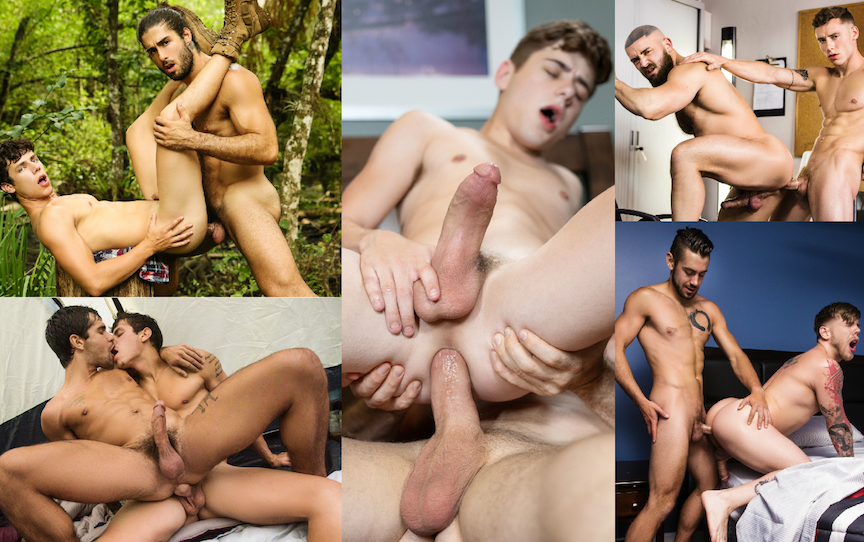 —Best Of Summer 2019: Men.com's Five Best Scenes Of The Summer
—Best Of Summer 2019: BelAmi's Five Best Scenes Of The Summer
—Best Of Summer 2019: Sean Cody's Five Best Scenes Of The Summer