EXCLUSIVE—Attorney Suing Nica Noelle Warns Of Defamation Lawsuit Against Icon Male Employee Billy Santoro: "He Has Defamed My Client In A Manner That Will Not Be Tolerated"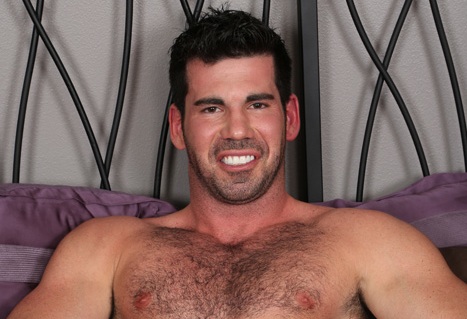 As reported last month, director Nica Noelle and her studio Icon Male are being sued by a Massachusetts woman whose home in Martha's Vineyard was rented by Noelle and Icon Male to shoot multiple pornographic films without the homeowner's knowledge or consent from October, 2014 through May, 2015. The plaintiff, Leah Bassett, is represented by attorney John Taylor, and today Taylor has sent a letter to Str8UpGayPorn to share new details about the lawsuit, as well as news on a potential new defendant being added to that lawsuit: Billy Santoro.
Taylor's letter to Str8UpGayPorn (embedded below) was written in part to hopefully reach the dozens of adult performers (some of whom, presumably, have not yet been identified by the plaintiff) who appeared in the illegally-produced Icon Male films, as their testimony will undoubtedly be helpful in proceeding with the case. But, the letter was mainly written to reach Icon Male employee Billy Santoro (a frequent reader and commenter on Str8UpGayPorn), and it contains a strong warning from Taylor to Santoro that his defamatory statements against the plaintiff (which Santoro published last week on his blog) "will not be tolerated."
As reported last week, Santoro published multiple libelous statements about several people (including me) in the wake of the lawsuit news, during one of his typical social media meltdowns. One of those people was the plaintiff, Bassett, who Santoro labeled a "viciously homophobic and transphobic woman," all because of her lawsuit against his employer—Nica Noelle and Icon Male—for illegally filming movies in her home. Santoro wrote:
Str8UpGayPorn has taken the side of the viciously homophobic and transphobic woman who has filed a lawsuit against Icon Male. […] I challenge the porn community and the LGBT community to support Icon Male in the fight against homophobia and transphobia.
In response to those defamatory statements, Taylor has written the below letter to debunk the "bogus claims" of homophobia against Bassett, and to warn Billy Santoro—who Taylor identifies as "B.S."—that a count of defamation may be added to the existing lawsuit, with B.S. being added as a defendant. Or, Taylor leaves open the possibility of filing a separate, new lawsuit against B.S. individually for his libelous statements.
In addition to the warning for B.S., Taylor's letter also reveals that while their suit was not initially provoked by B.S.'s contact with a local reporter alerting him of Icon Male's illegal productions (it was another Icon Male employee, Joshua Darling, who first told Bassett about the porn shoots), they do have records of B.S.'s communications with the reporter, as well as the documents B.S. sent to the reporter in 2015. (As you'll recall, back in 2015, a then disgruntled Santoro worked tirelessly to get Icon Male shut down, but he eventually gave up that fight, presumably because of other personal issues taking up his time, including Santoro's admitted alcoholism and Santoro's alleged physical abuse of his husband.)
As with Bassett's complaint, this letter (which could've been sent directly and privately to Billy Santoro, but was instead sent to Str8UpGayPorn for the express purpose of being published, for which I'm very grateful) is a long read, but it's similarly fantastic from start to finish.
Billy Santoro Defamation Warning by Zachary Sire on Scribd