[UPDATED] Gay Porn Star Killian James' Death Was A Hoax
[Note: Killian James appears to have faked his own death, and he attempted to spread the suicide hoax by having messages sent to multiple gay porn stars, who then shared the news and expressed their grief to fans on Twitter. This story has been updated down below.]
Gay porn star Killian James has died, according to friend and performer Ian Greene. The former escort and gay porn star launched his career in 2013, but retired in 2016 after having multiple public fights and controversies involving studios he worked for, directors, fellow performers, and competing escorts. While Str8UpGayPorn has been unable to confirm his death as of post time (or the cause of death, which apparently was drug-related), it's clear that Greene's tweets are legitimate and newsworthy, and someone has clearly told him that Killian James is dead.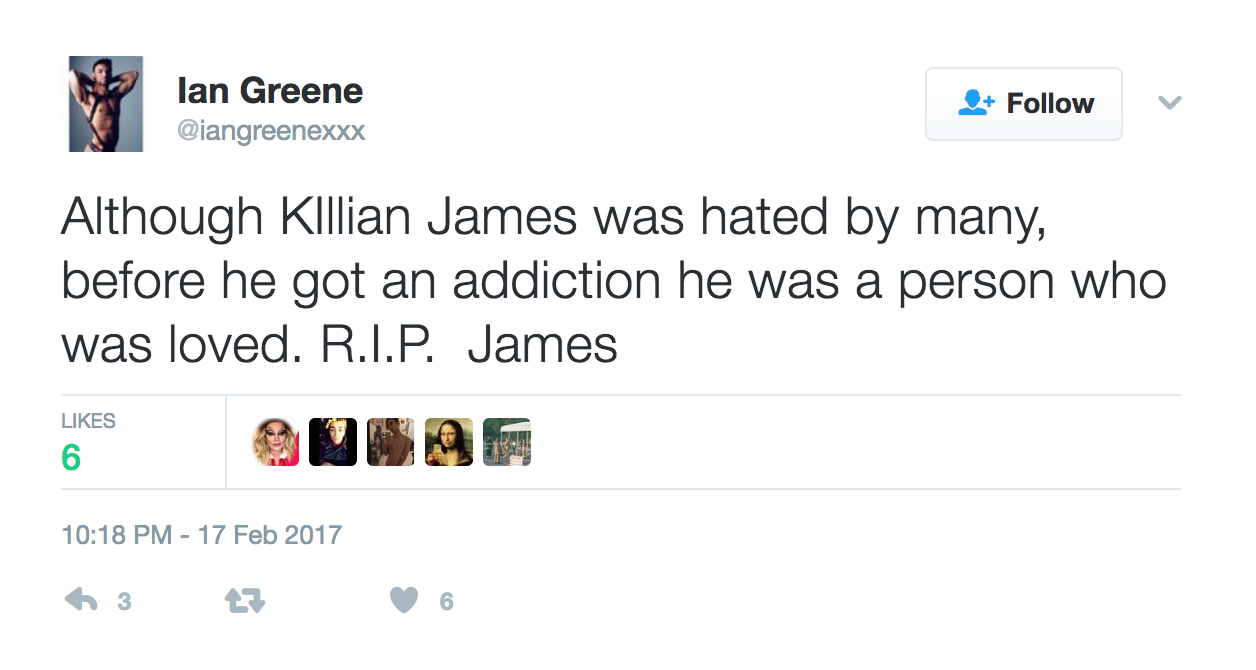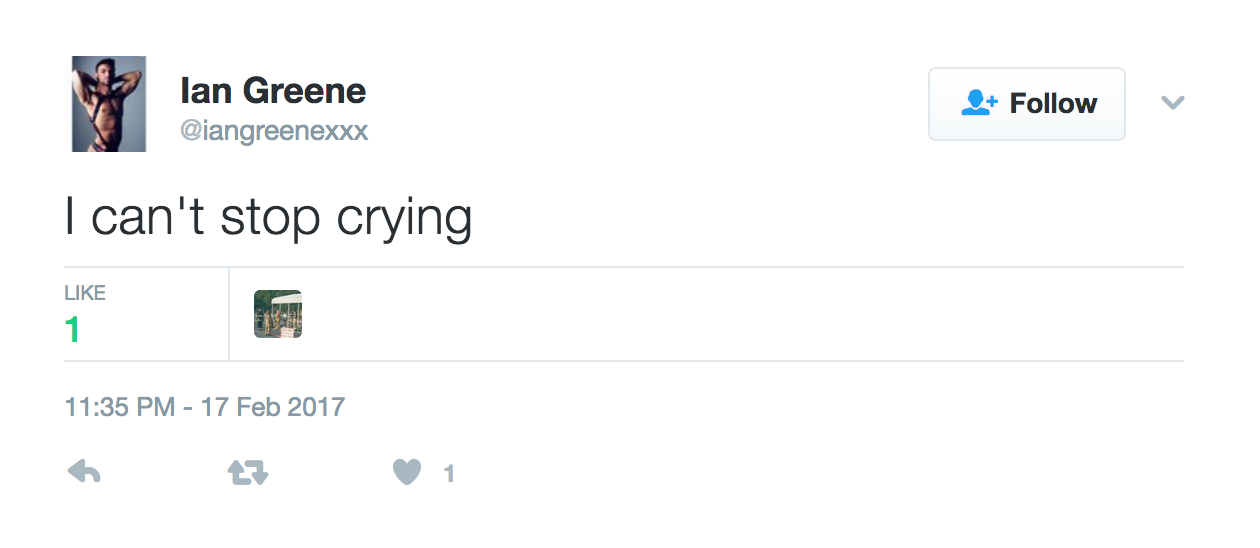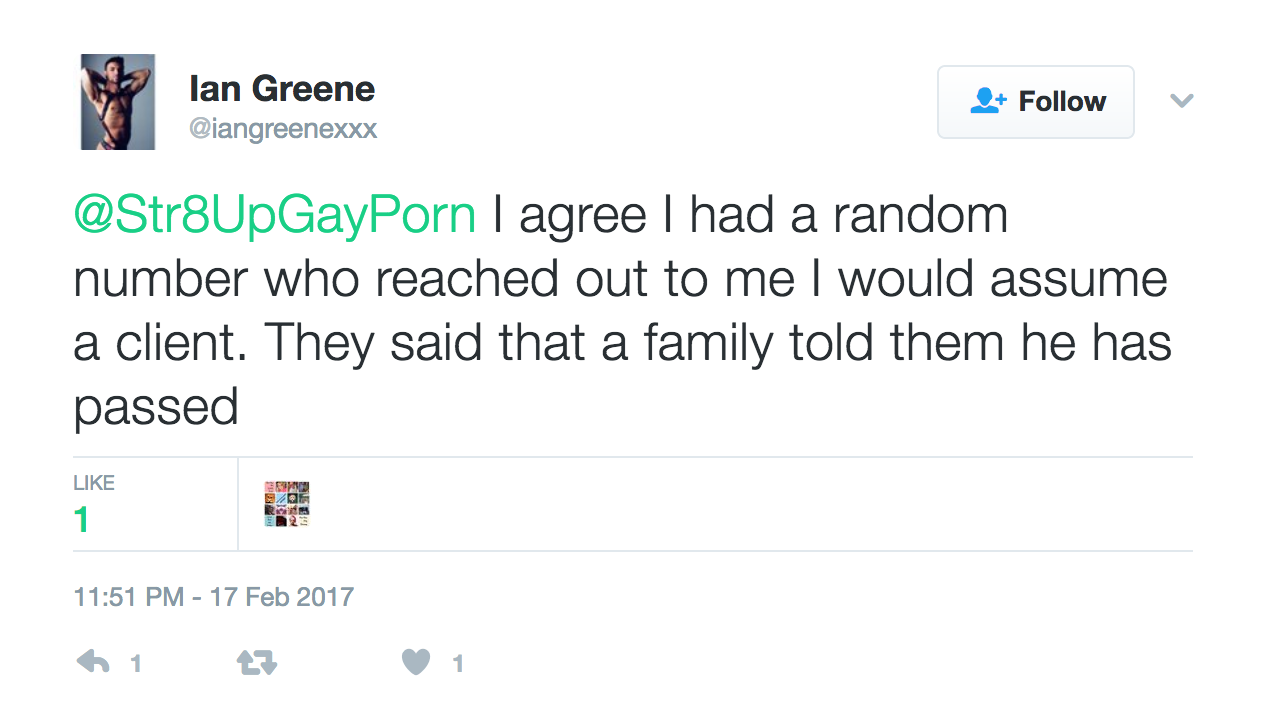 If someone has misled Greene with a fake story about Killian James' death, this post will be updated. Because James had a well-publicized history of drug abuse and drug addiction, his passing is obviously not hard to believe.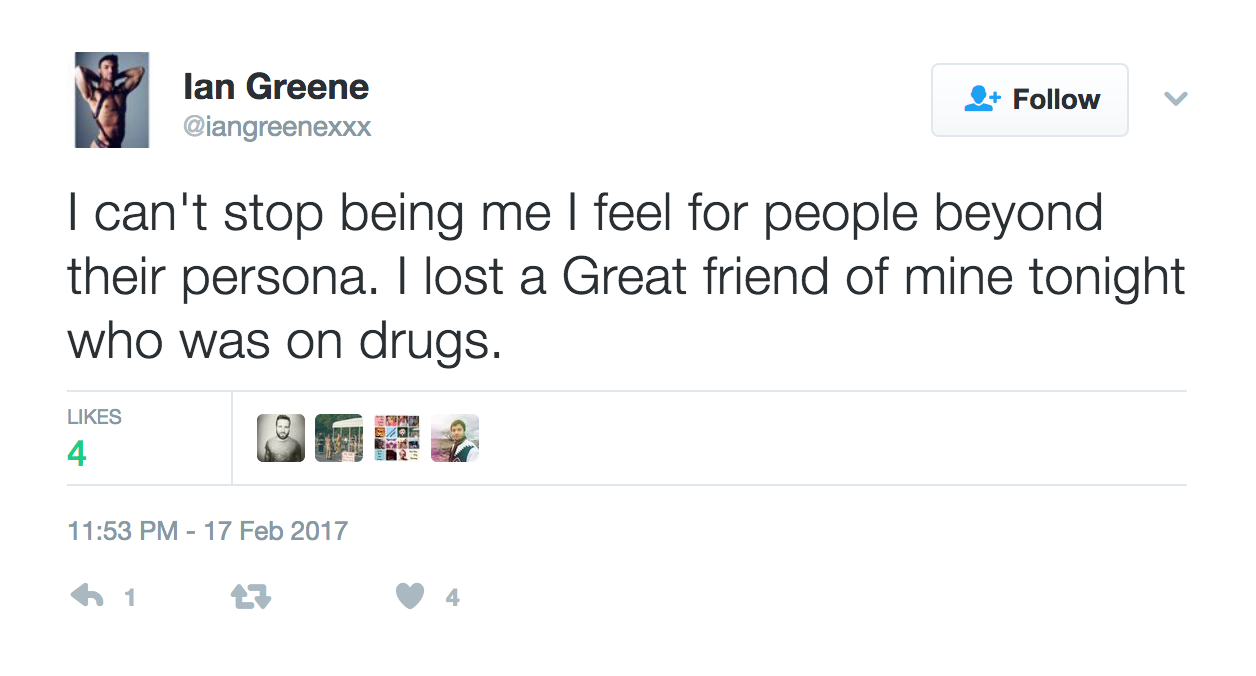 Last year, Killian James made headlines after threatening other performers, repeatedly using the n-word in racist emails, allegedly smoking meth and then having an incoherent meltdown on live video, and performing in bareback gay porn, even though he previously stated he'd never work without condoms, because his father died of AIDS.
Late Friday night, performers sent their condolences upon learning that Killian James is dead.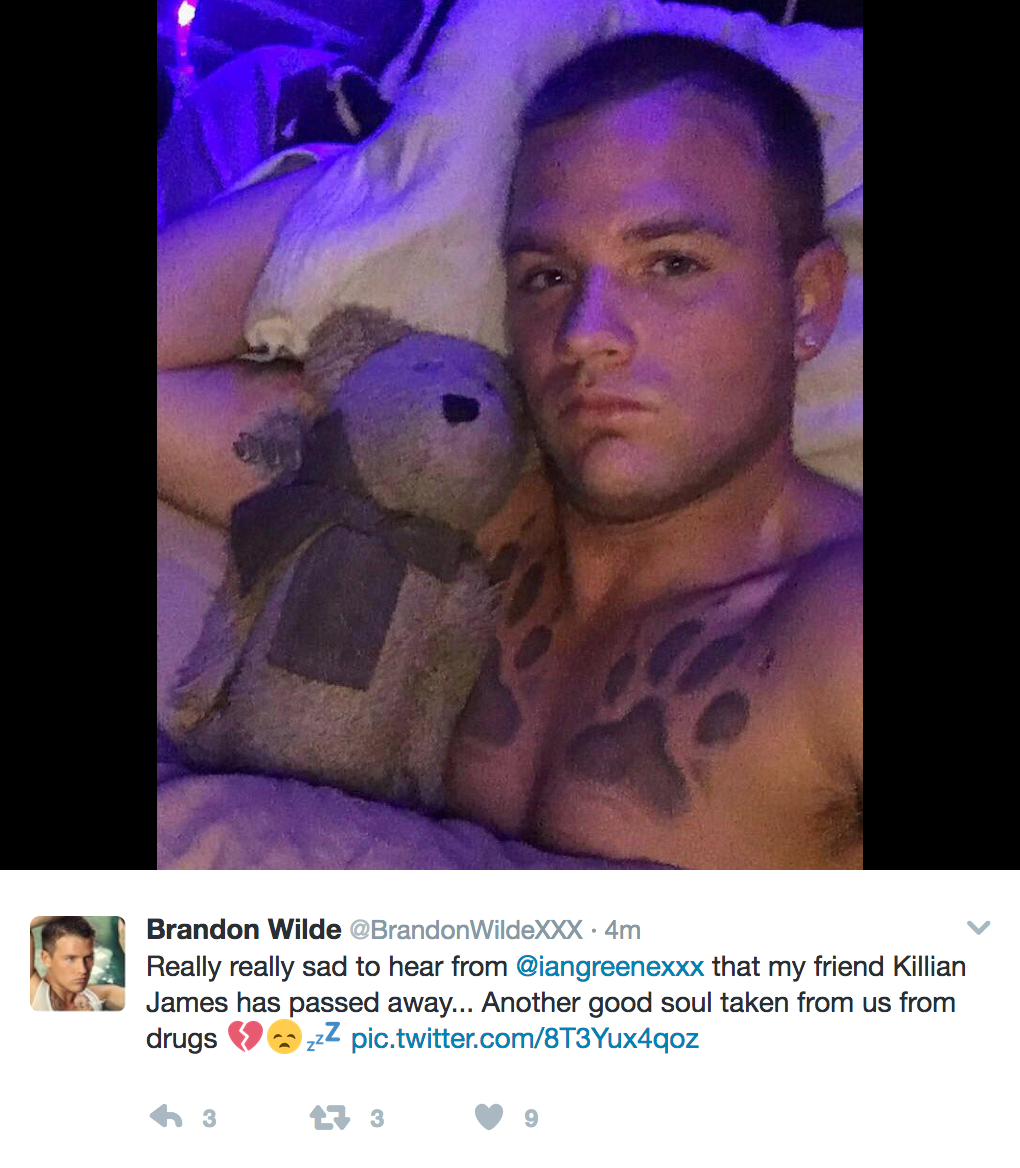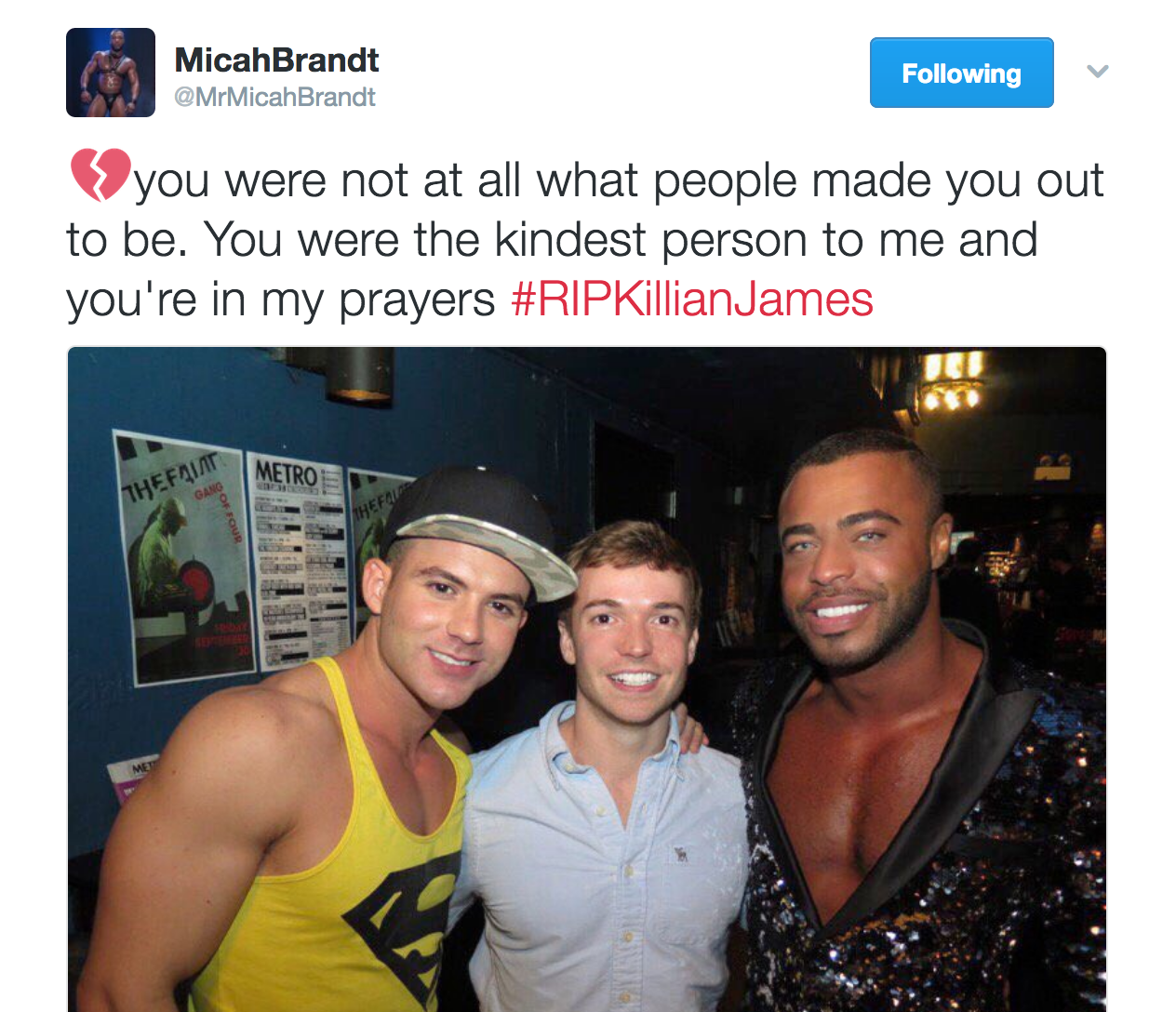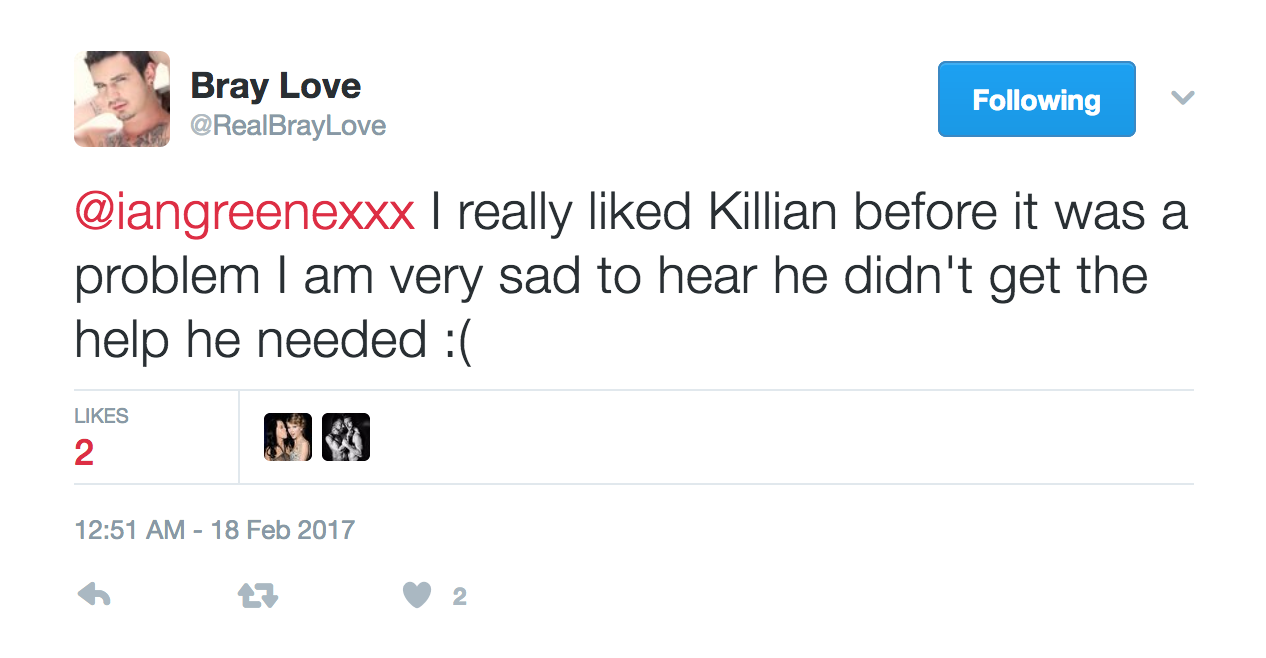 UPDATE: Str8UpGayPorn has learned that the same person who contacted Ian Greene with news of Killian James' death also contacted at least four other well-known gay porn stars late last night. Screenshots of some of those texts, which came from someone named "Phil" with a 646 (Manhattan) area code:
None of the gay porn stars recognized the number sending these messages, and some began to investigate Killian James' alleged death this morning by calling hospitals and sending police to his home.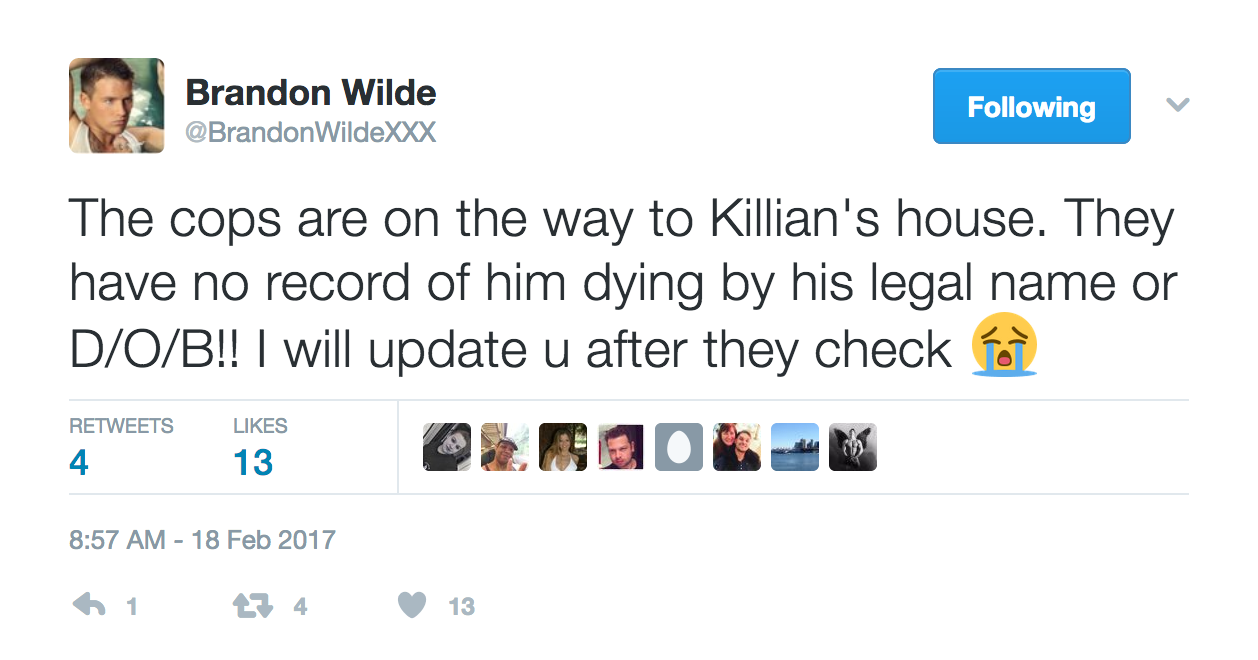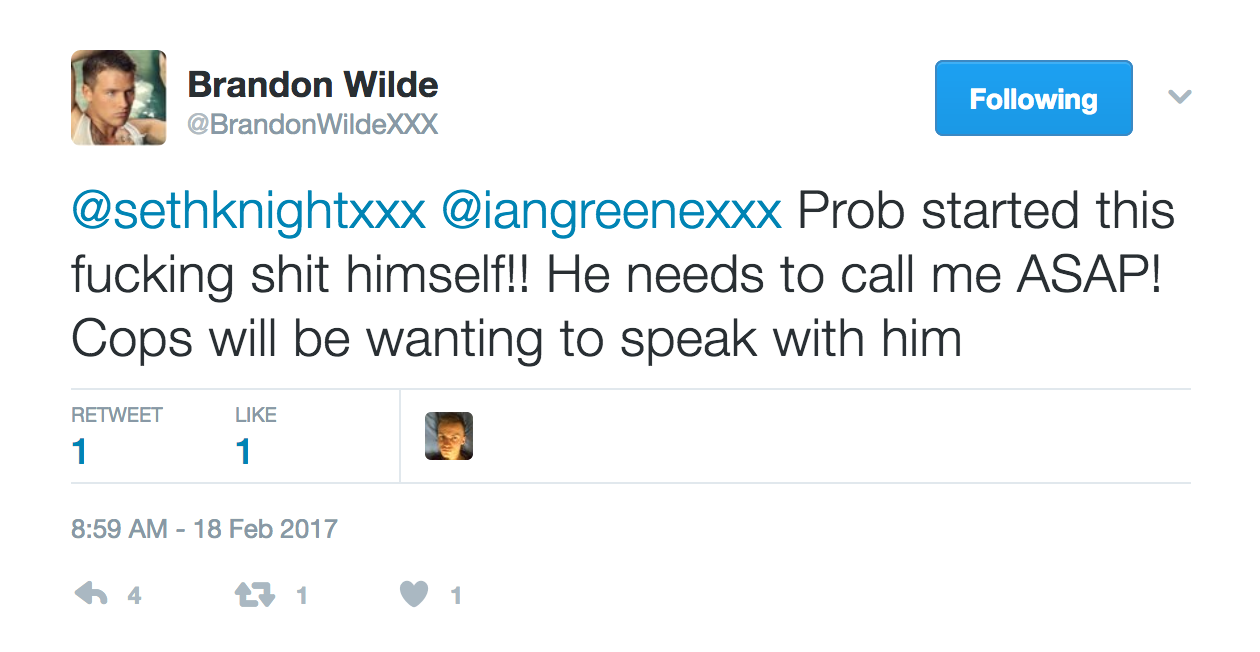 Then, moments ago (roughly 12 hours after the initial tweets about his death), texts between Killian James, a friend, and twink performer Seth Knight were posted on Twitter, indicating that Killian James is in fact alive. He and his friend were "laughing their asses off" at the news, and Killian himself ("Pete/PK") said he "thinks it's funny…lol."
Killian James went on to tell Seth Knight that he thought the "comments are great," and that Ian Greene was "silly" for posting news of his death on Twitter.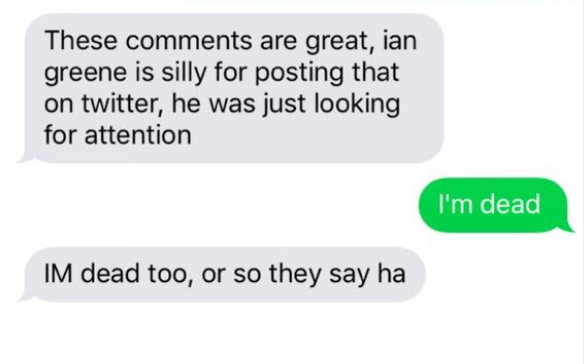 There's still no confirmation as to who actually sent the hoax messages to all of the gay porn stars, or why the messages were sent. Regardless, Ian Greene, Brandon Wilde, and others seem to believe it was Killian James himself who faked his own death.