Falcon Releases Year-Old Scene Starring Ex-Power Couple Josh And Logan Moore
This scene starring former gay porn power couple Josh Moore and Logan Moore was filmed one year ago, but Falcon has decided to release it today.
Another thing that happened one year ago? Josh Moore and Logan Moore broke up.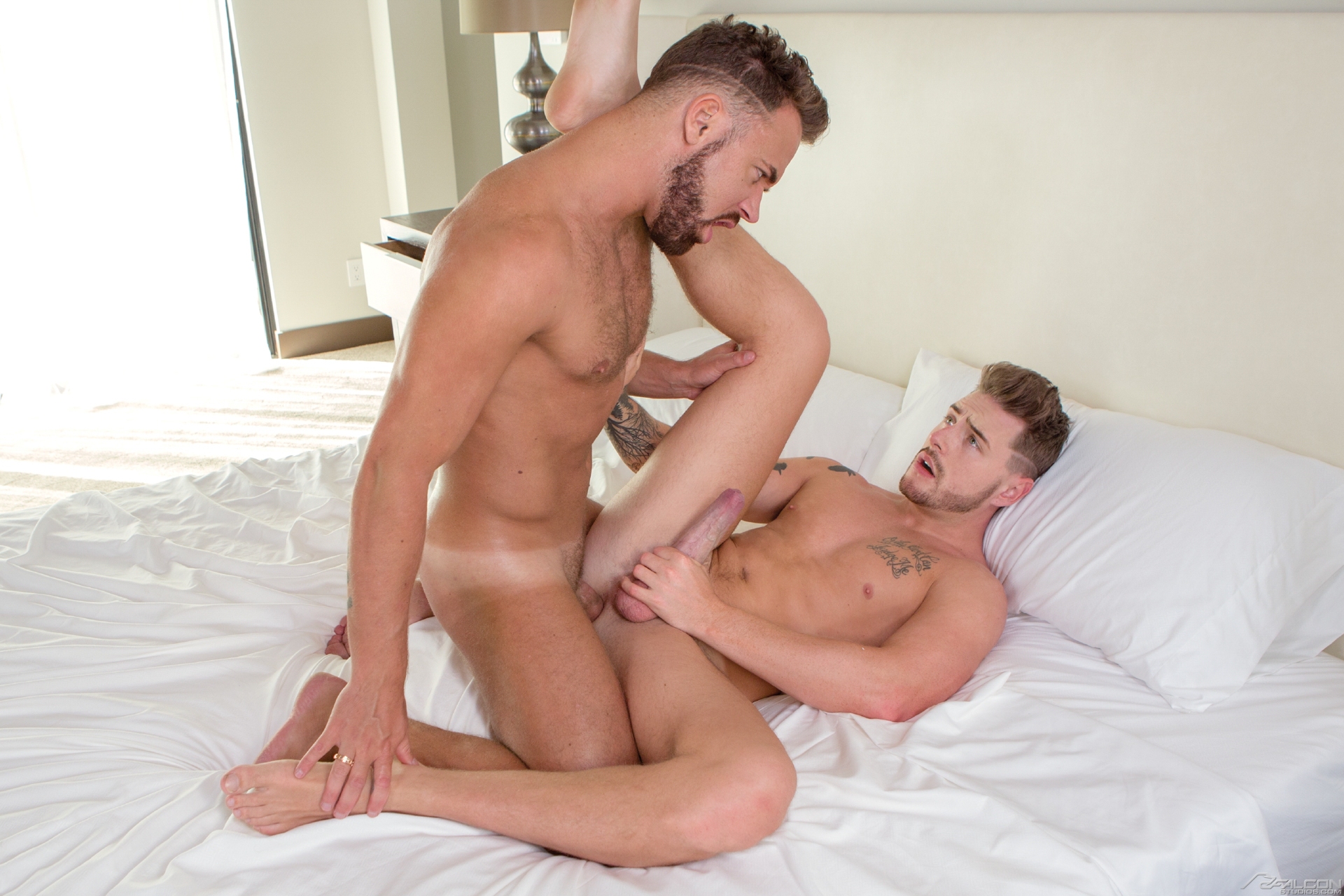 Gay porn scenes are always filmed weeks or months in advance, and in some cases, over a year in advance. And, gay porn couples break up all the time, so these things can happen given the way the business works. But, given that Josh and Logan's very contentious and very public split happened last April, why did Falcon wait an entire year to release their scene? As Josh reminded me yesterday on Twitter, it was, of course, because of Michael Lucas (a.k.a. Michael "Lucifer"):
As you'll recall, a deranged Michael Lucas was infuriated that Josh Moore quit working for him in late 2016, and Lucas spent several months last year harassing and threatening the Moores, and the gay porn studios that hired them. Subsequently, Falcon apparently thought that releasing this scene would've presented a contractual or legal problem for them, so they waited an entire year to release this scene. But as Str8UpGayPorn already reported, Josh's contract with Lucas was bogus, so Falcon could've released this at any time. Other gay porn studios that filmed Moore scenes disregarded Lucas's empty threats, releasing Moore scenes all last year with no problems at all.
So, once again, Michael Lucas—who just had a civil judgment issued against him in New York for not paying a performer—is to blame for something unpleasant happening to someone in the porn industry, as both Josh and Logan have expressed their disappointment in this scene being released. But as much as Lucas is to blame for the harassment and threats that led to the delay, did Falcon really have to create a box cover like the one below to market this scene, which is actually part of an entire Moore-themed movie? I mean…
Now that both Josh and Logan have happily moved on, forming new relationships and having successful careers at other studios, they can hopefully look back at this (if they even choose to look at it at all) as something from the past that is behind them.
As far as fans who might want to watch this (it is a well-produced scene, and the guys obviously look great), just do as Logan says, and don't message him about it.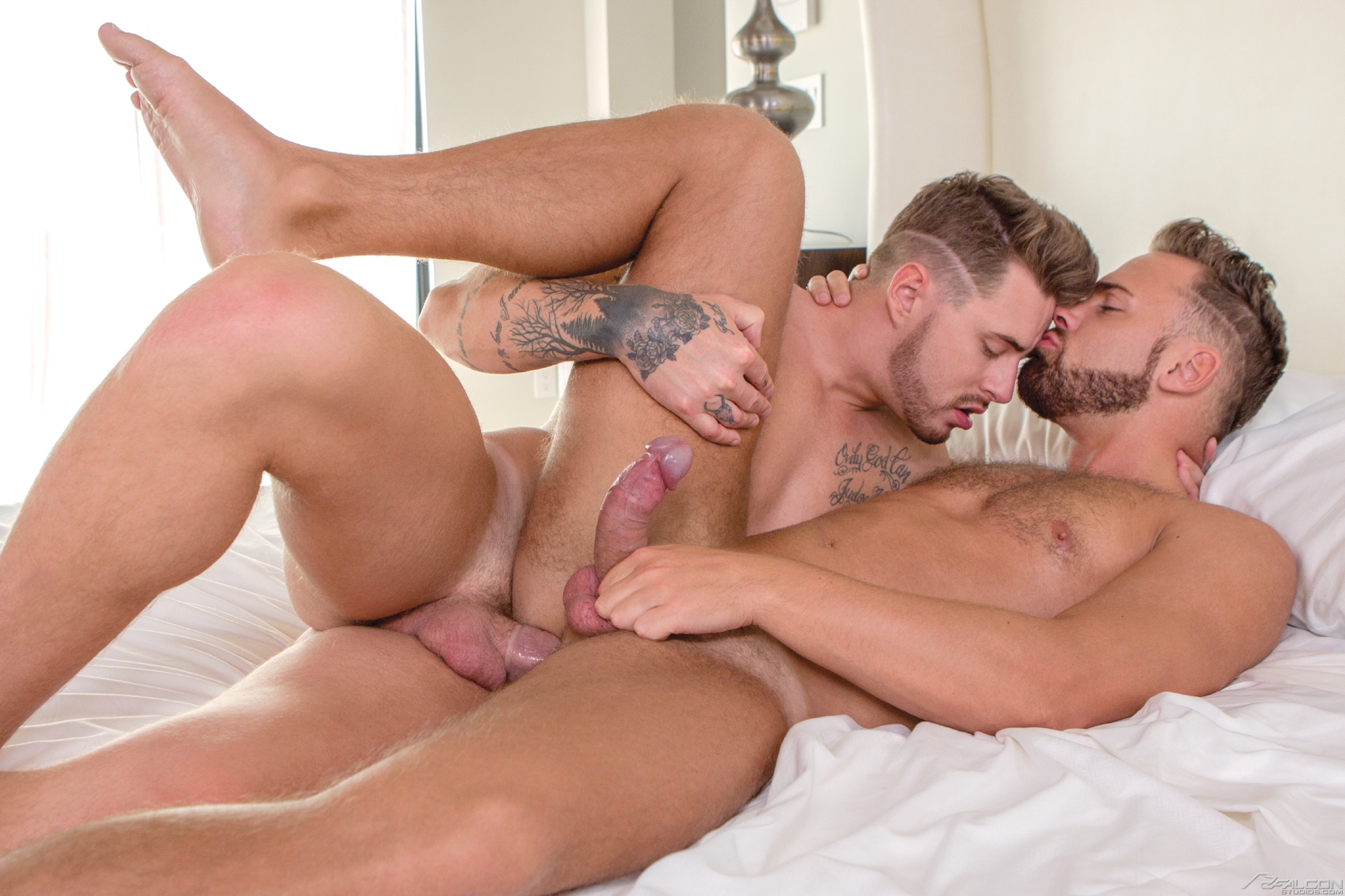 Trailer (watch full scene here):
[
Falcon: Josh Moore And Logan Moore Flip-Fuck
]