"Spring Cleaning": Following The Departures Of Seven Exclusive Models, Helix Studios Has Signed Five NEW Exclusives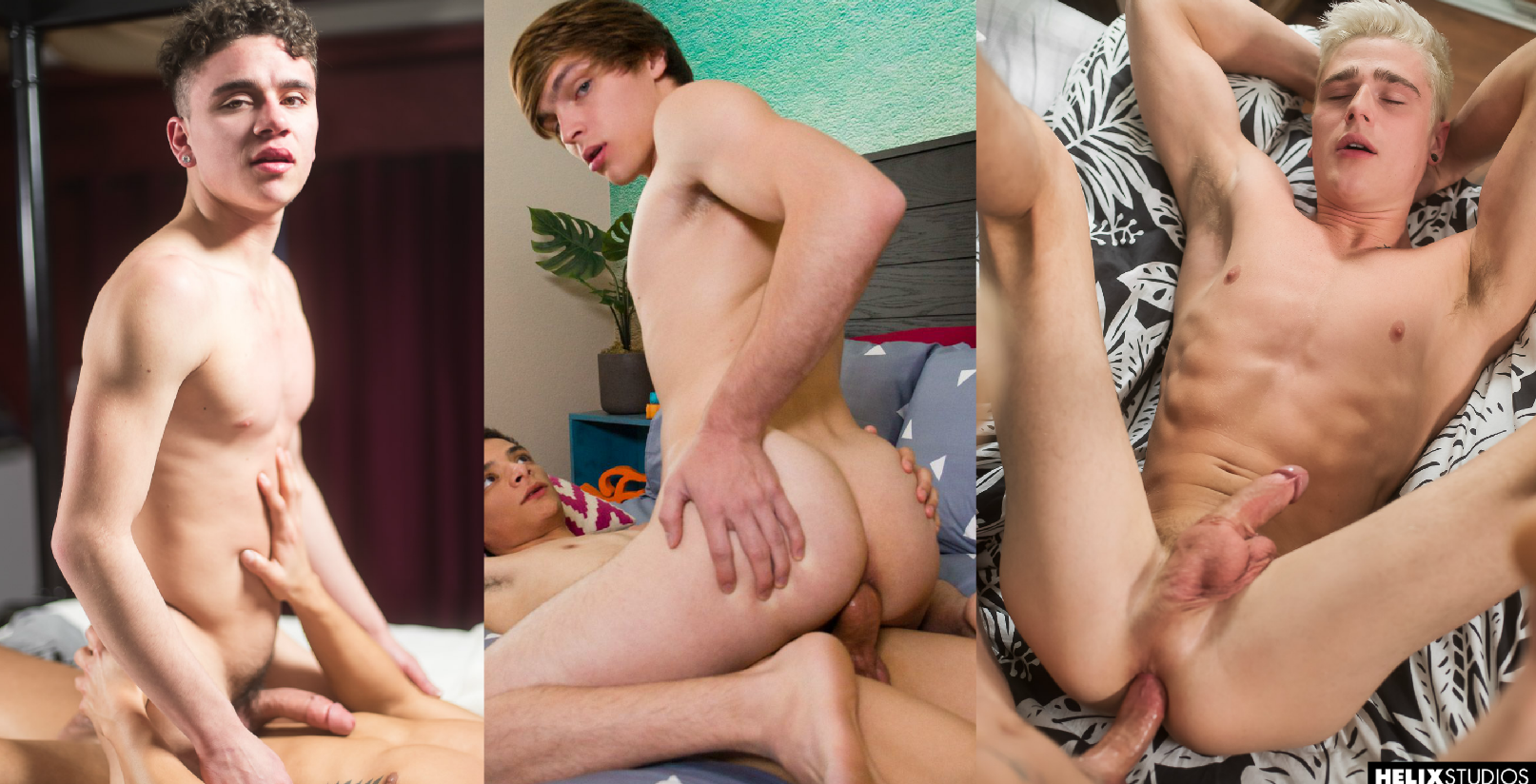 Following several weeks filled with high profile stars quitting the studio, one canceled book tour that left fans outraged, and one model being fired over what many believe to be false accusations of "theft," it's time for Helix to do some major damage control. Today, they've announced the hiring of not one, not two, not three, not four, but five new exclusives, and while five is still two short of the seven who've left, it's still a strong collection of hot guys and great performers.
From left to right (below), they are: Tristan Adler, Tyler Sweet, Travis Stevens, Zach Letoa, and Jacob Hansen.
Tristan Adler (he was technically already a company exclusive, as he's graduating from 8teenBoy), Tyler Sweet (who launched his gay porn career all the way back in 2011), and Travis Stevens (who had been on hiatus the last couple years) are familiar faces, but Zach Letoa and Jacob Hansen are both brand new. Here's the Helix press release announcing the additions:
Tristen Adler, a former 8teenBoy exclusive who will now be performing for Helix, says, "I'm excited to be exclusive. My journey up to this point has been so new and wondrous, and I hope from here on out it will be even more so." Tristan isn't the only hire who may be recognizable to Helix fans. Travis Stevens—the six-foot-three-inch sexy stud who stayed on fans' minds during his porn sabbatical—is back where he should be, ready to pound and be pummeled. Joining Tristan and Travis is another familiar face in the industry, Tyler Sweet, who retired a few years ago, but is now happy to be performing for Helix. Jacob Hansen is a blond-haired, blue-eyed babe who's currently in school working on his business degree, and Junior UFC fighter Zach Letoa is no stranger to having all eyes on him. This American-Samoan model has 87 wins and a knockout body he's not afraid to show off.
Zach Letoa's first scene was with Andy Taylor last week. Jacob Hansen, Tyler Sweet, and Tristan Adler have had nothing released on Helix yet (though Tristan has over a dozen 8teenBoy scenes), but that'll change in the coming days. The very hot (and very tall) Travis Stevens has been in a few scenes over the last month (most recently with Josh Brady), including this bareback flip-fuck Max Carter:
[
Helix: Max Carter And Travis Stevens Flip-Fuck Bareback
]
Finally, one quick question: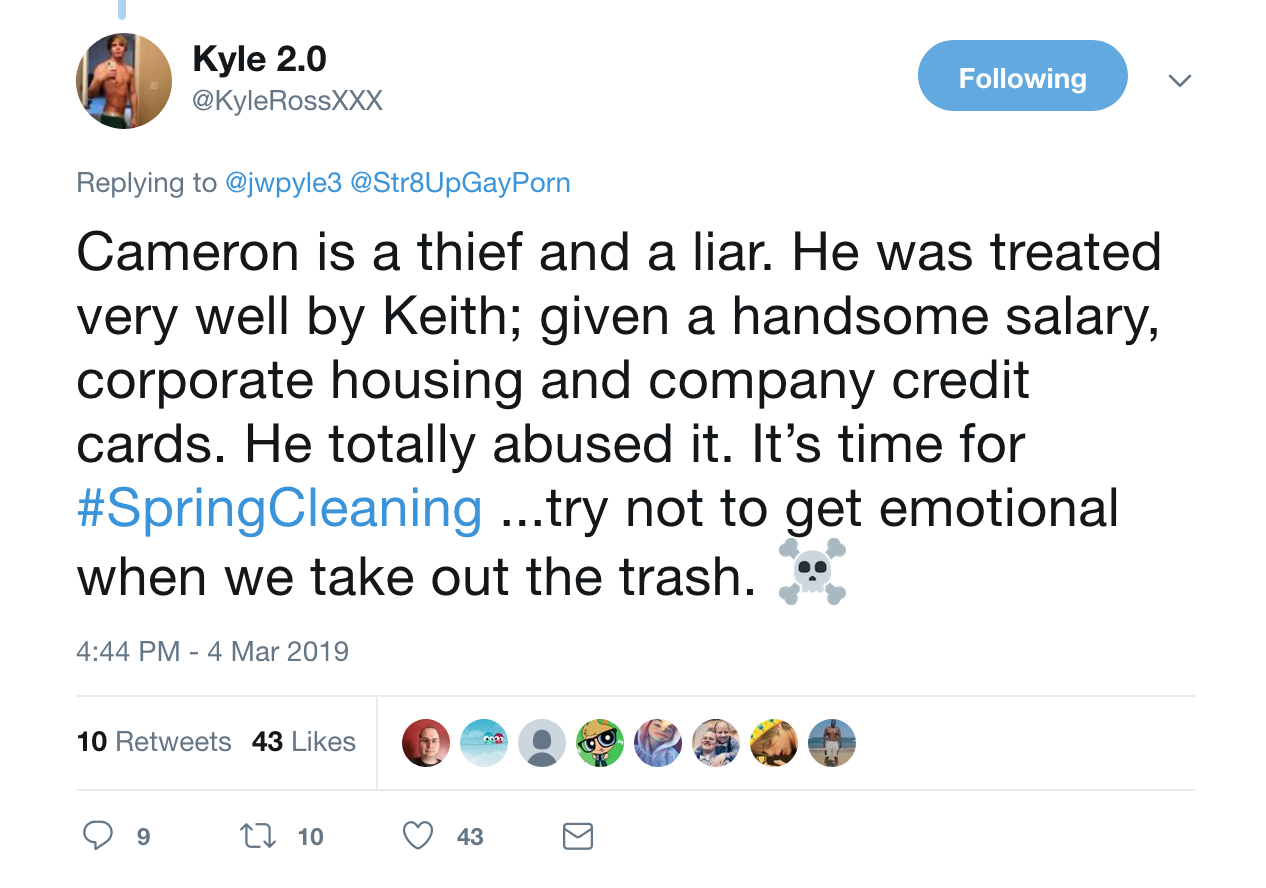 With the additions of Tristan, Zack, Jacob, Travis, and Tyler (in the wake of the departures of Blake Mitchell, Joey Mills, Angel Rivera, Cameron Parks, Julian Bell, Landon Vega, and Tyler Hill), has Helix's "spring cleaning" (as Helix's Kyle Ross put it) been successful?