Exclusive: Jarec Wentworth Speaks Out From Prison—"I Will Win My Appeal, And I Will Sue Donald Burns"
One year ago last month, Str8UpGayPorn reported exclusively that former Sean Cody/Men.com gay porn star Jarec Wentworth had been arrested for extorting Republican multimillionaire Donald Burns. Following his trial and conviction last summer, Wentworth (legal name Teo Brank) was sentenced to nearly six years in prison. That sentence is being served at a medium security prison in Victorville, California, and it's from there that Jarec Wentworth has reached out exclusively to Str8UpGayPorn to tell his complete, uncensored side of the story that made national headlines last year.
In his first prison email to Str8UpGayPorn, Wentworth presented summaries of several theories as to why he was convicted. In his second email below, he provides greater (yet somewhat inchoate) details on those theories. As you might expect, Wentworth is maintaining his innocence, and he hopes to have his conviction overturned on an appeal, which could be heard as early as this summer.
Here is Jarec Wentworth's second email, broken down into the different topics he discusses. This email has been edited for grammar and clarity. For context on key names or details Wentworth discusses below, use the links. ICYMI: The full Jarec Wentworth/Donald Burns timeline is here.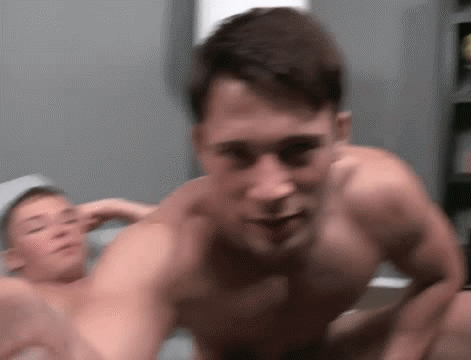 On his attorneys being inept, if not complicit in his conviction:
Let's talk about my attorneys first. Seema Ahmad was new to the office and this was her first trial. Seema is inexperienced, doesn't know much about what she can do, and had to ask other attorneys for help. And they gave me her on a high profile case. Seema withheld discovery from me. Took me one month after arguing with her to get my discovery after they already had it. Seema didn't tell me she had Justin's text messages, or even Don's. I was given Don's phone extraction that only contained two weeks of texts. A fat group of texts from his phone were not included, but they are on my phone. Maybe those texts were deleted from his phone, but that doesn't mean they're gone for good.

They made sure I wouldn't testify. I had two [practice] cross examinations. First they told me "no you shouldn't," and the second guy yelled at me and cursed and called me stupid for wanting to testify. I asked him why, what did I say that was bad? [He] didn't reply, just got up and walked out. I looked over at [public defender supervisor] Kim and she didn't even explain. They had no reason.

Seema lied to me about getting a forensic examiner to examine the call recording and my phone. I got a letter from Kim saying that forensics examined the call recording and didn't find any tampering, but the code numbers didn't match? Seema said that they were then looking into the phone now. But as trial came, she said they hadn't found anything. And still to this day, I never got a report from any forensic examiner.

My attorneys didn't fight the case as I told them to. They didn't question witnesses how they were supposed to. I told them to ask the questions I was writing down [during trial], only for them to say "No, no, we got this." FML. They were in on it, too.
On the fabricated texts, and the gay porn studio he planned on opening with Donald Burns so that Donald Burns could have sex with more models legally:
I know what was said in the texts and on the calls. Texts and calls presented at the trial were fabricated. Don and I had a business deal. I would open up my own studio and hire all the boys Don wanted to fuck. I'd get them to fuck Don on contracts so it was legal, because none of them would want to escort for Don. But, these "scenes" wouldn't make the cut [and wouldn't be released], so nothing gets out.

In the texts, the original ones, there are texts about the business deal, the contract, and much more. I went through my call logs and found texts that were not sent on days they said they were. And there are about 50 missing texts. Now why is it that only my phone time date was set on a universal time, rather than what's the correct one that's imprinted into the phone? Extracted by the same guy that did Don's and Don's is set to normal time.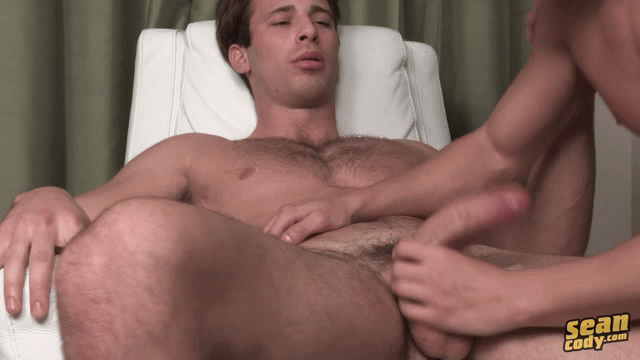 On his finances, his bail, and his citizenship:
The feds froze my account for two months. They did multiple 3-day freezes over and over till they finally seized it permanently. Then I got a letter from the feds to file to get my money back. I called an attorney who specializes in this, and Seema then told me that she spoke to this attorney and that they will both come see me about it. Nope, Seema ignored my calls and didn't see me for weeks until the deadline was passed for filing. I had no shot at being able to pay for an attorney to fight my case. At bail, the government made excuses that I would take off with the money if I got out. So, if anyone has money, they will run? But Seema questioned the FBI about me telling Cristina (my girlfriend at the time) to go hire an attorney that I referred her to. I was trying to fight the case and hire an attorney and not run away.

Judge Walters said he thought I wouldn't show up to court. Bullshit. They said I have "friends who own guns." WTF? Etienne is the only one who does, and he got out on bail with his own $20k unsecure signature. He's a drug dealer with guns, and I'm the one that's a danger to the public? WTF.

They made sure I wouldn't get bail, made sure I wouldn't win trial. The two deals they offered came with deportation. I'm a citizen of the United States, but they had me down as a citizen of Romania. After pushing and pushing Seema to get an immigration attorney to look into it, she finally did and got the Pre Sentence Report changed to U.S. citizen. But in the BOP system, it's still Romanian. I've been trying everything to get it corrected. No one is doing anything about it. I'm ready to go for an RDAP to get a year off and transfer from this dump, but can't until the citizen issue is corrected. No one will change it, even after showing all the legal proof. Don has money, and connections.
On his appeal, and his plans for Donald Burns:
I will win my appeal. I will sue Don after this. If they don't destroy my phone, I can show the proof. I need a forensic examiner to look into my phone and recordings. You can clearly hear the fucking pauses. And there were more calls, on the same day of what they have. The beginning calls which should be recorded, and they have hidden but wont use. Because I didn't demand money in those calls, and I didn't extort Don. Don is a billionaire, and the FBI is his protection. He can do what he wants and get away with it.