Is Levi Karter The Best Gay Porn Star Of 2014?
It's that time of year again: For the second year in a row, Str8UpGayPorn presents the 2nd Annual Str8ie Awards for 2014′s Best Gay Porn Star!
Last year's winner was Connor Kline (who immediately retired right after winning—I hope this award isn't cursed!), so who will take home the gay porn industry's most prestigious trophy this year? It's 100% up to you. Like last year, the Str8ie winner will be determined solely by fan voting, and like last year, there will be 10 nominees. Nominee #1 was Ryan Rose, nominee #2 was Colby Keller, nominee #3 was Boomer Banks, nominee #4 was Sean Cody's Tanner, nominee #5 was Colt Rivers (a.k.a. Sean Cody's Ryan), nominee #6 was Connor Maguire, nominee #7 was Evan Parker, nominee #8 was Austin Wilde, and today I can reveal nominee #9: Levi Karter!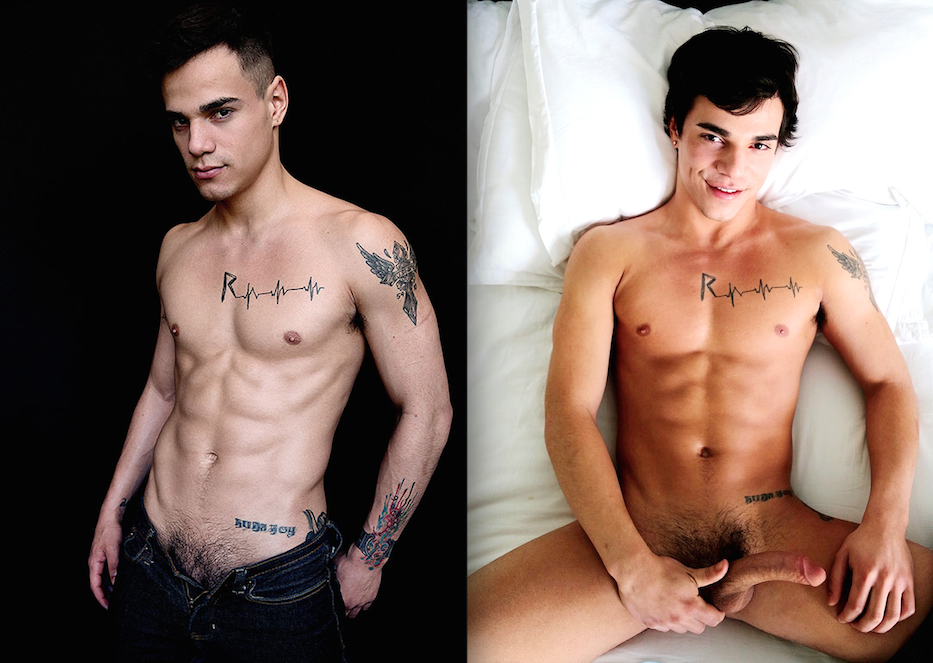 CockyBoys exclusive Levi Karter is the ninth nominee in the Str8ie Awards contest for 2014′s Best Gay Porn Star, but stay tuned, because there is only one more gay porn star nominee to be unveiled as we head towards the end of the year. Then, all 10 will face off in one round of fan voting to determine 2014′s Best Gay Porn Star.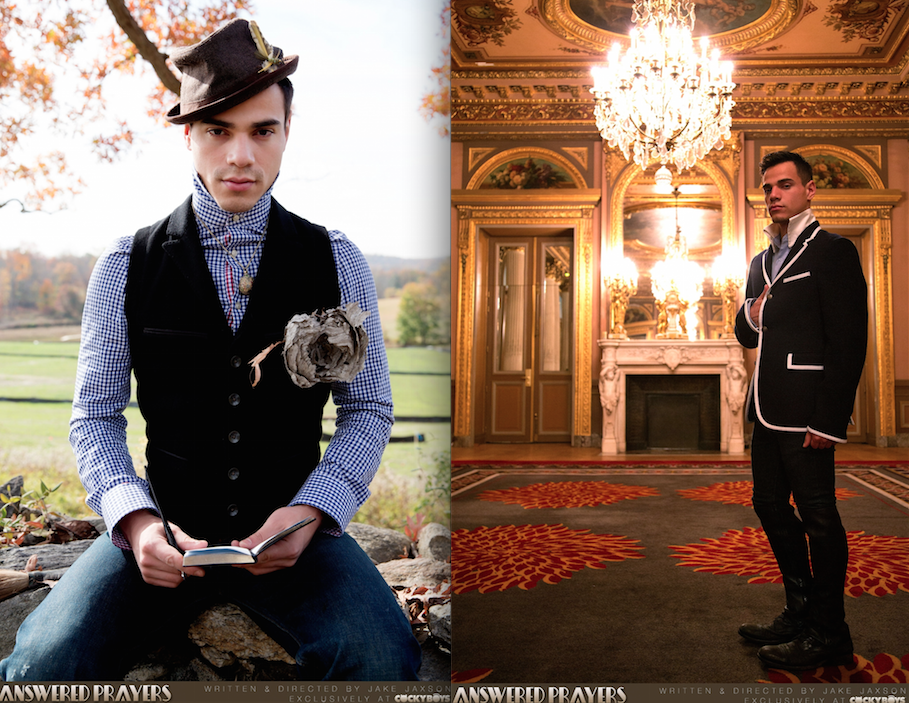 As humble as he is handsome and as sexy as he is sweet, Levi Karter appeals to a diverse audience, with fans from every demographic—men, women, young, old, gay, straight, and everything in between. With his infectious spirit, you can't not love Levi Karter. And, oh yeah, have you seen him have sex?
Levi Karter is 50% responsible for the best gay porn gif of the year, taken from his now iconic outdoor fuckfest with Connor Maguire, and that was just one of his accomplishments in 2014. He already won both the Cybersocket and the Grabby for Best Newcomer, and he was named Best Bottom of 2014 by Str8UpGayPorn readers. As if all that weren't enough, Levi Karter's cum shots look like this:
And this:
He also really likes to play with toys…
Finally, Levi Karter is closing out 2014 by starring in CockyBoys' "Answered Prayers: The Redeemer." Not only does he look better than ever, Levi uses his natural charm to turn in arguably the best, most memorable Answered Prayers performance of the entire series thus far.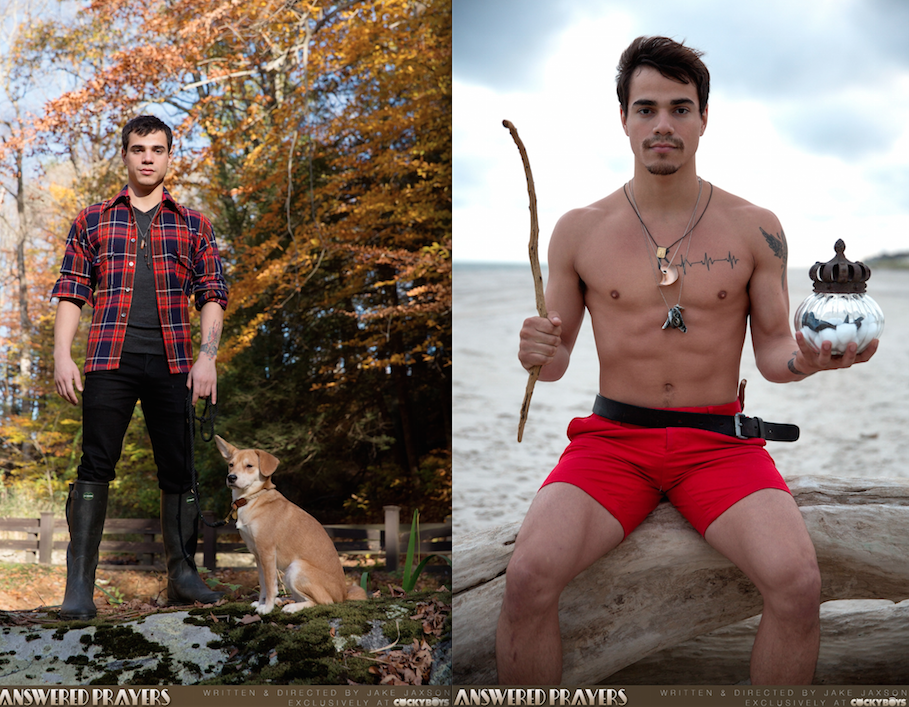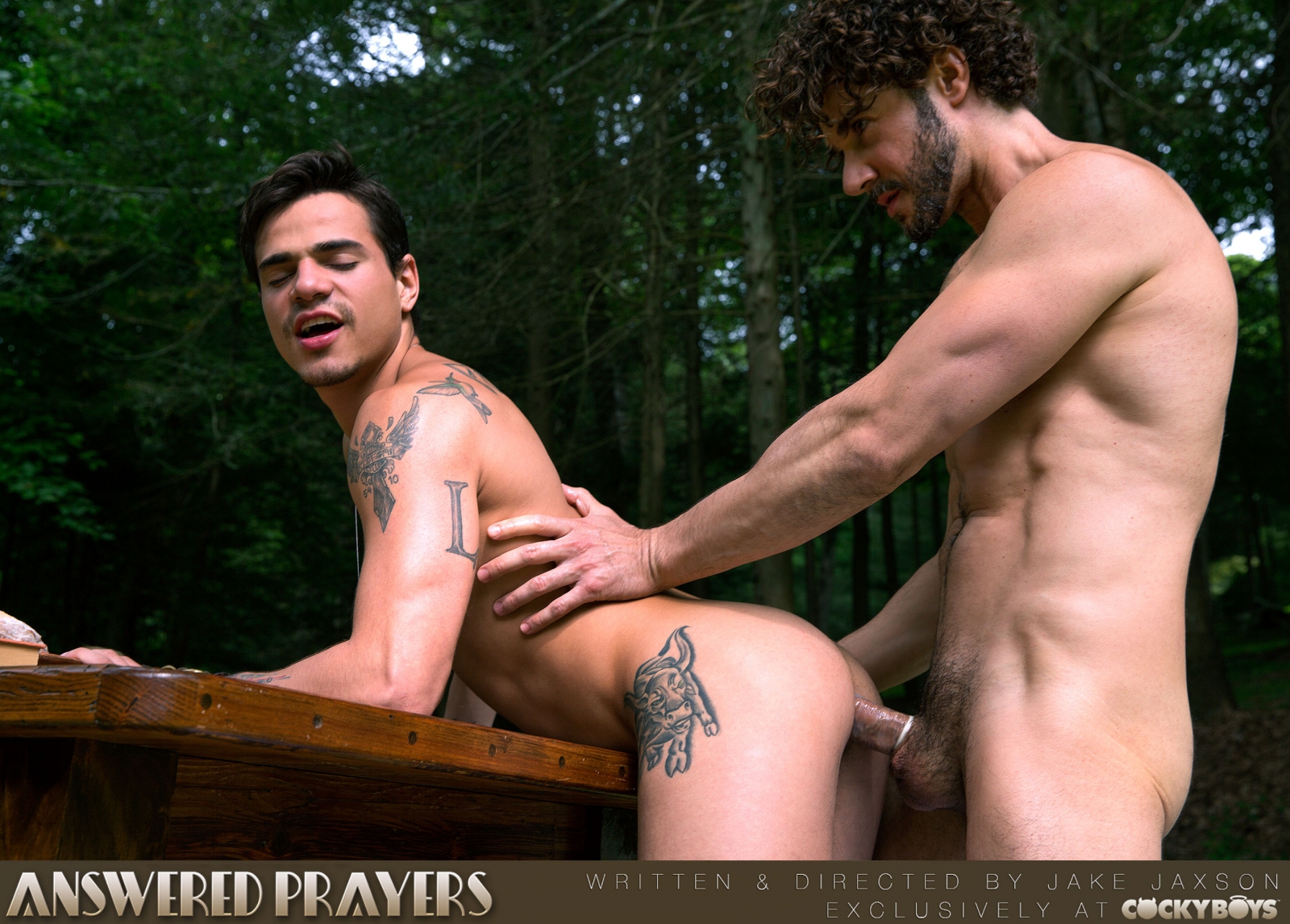 This is challenging material to perform for porn stars who aren't necessarily trained actors, but Levi and Dean Monroe (with director Jake Jaxson's help, no doubt) make it almost look effortless. Extended trailer (watch full scene here):
[
CockyBoys' "Answered Prayers: The Redeemer"
]
Will Levi Karter take home the title of 2014's Best Gay Porn Star? There's one more nominee to go, and then voting begins December 29th!