Is Bruce Beckham The Best Gay Porn Star Of 2016?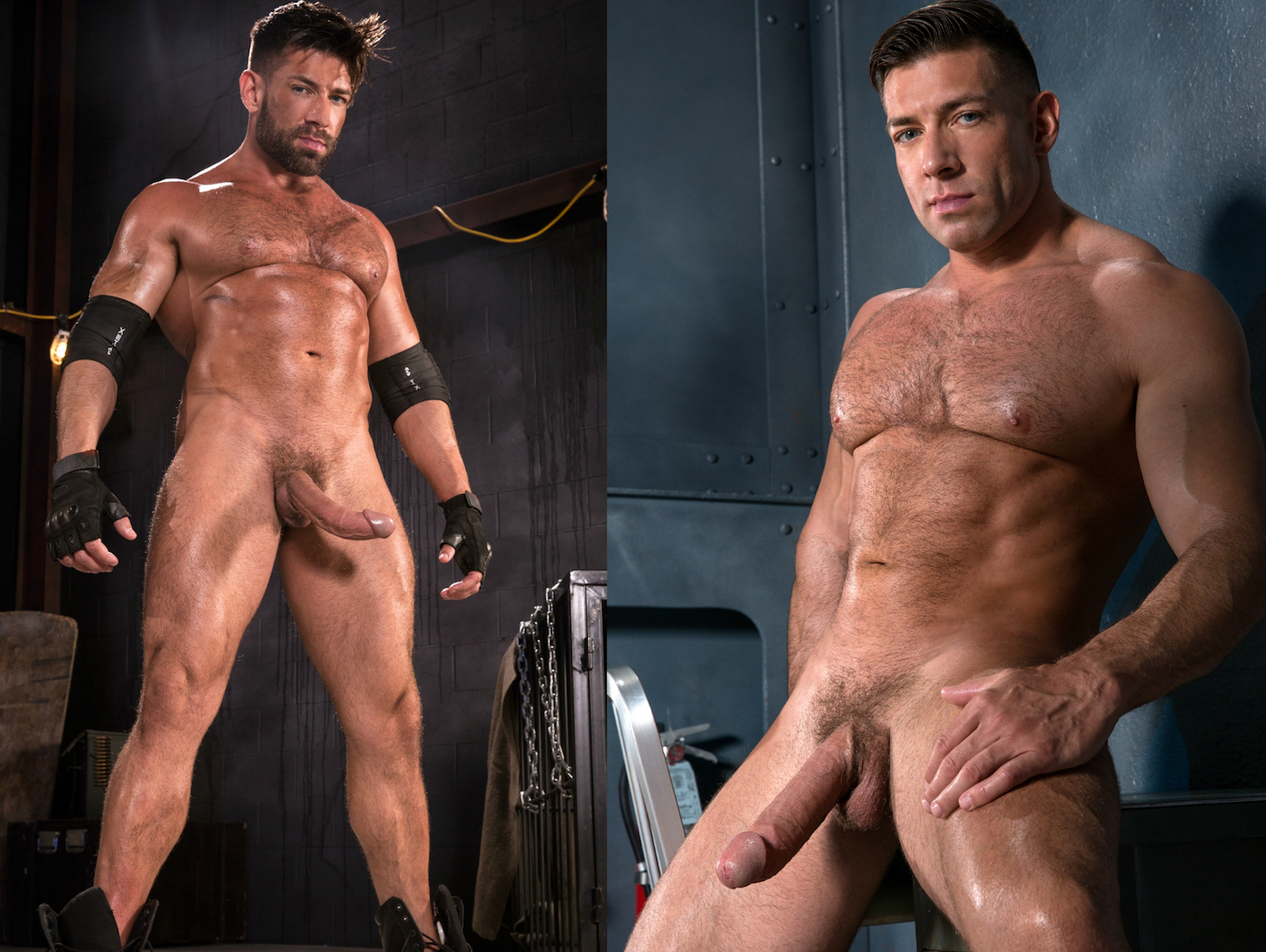 It's that time of year again: Str8UpGayPorn is proud to present the 4th Annual Str8ie Awards for 2016′s Best Gay Porn Star!
Last year's winner was Diego Sans, so who will take home the gay porn industry's most prestigious trophy this year? It's 100% up to you. Like last year, the Str8ie winner will be determined solely by fan voting, and like last year, there will be 10 nominees. To be eligible for 2016's Best Gay Porn Star, the gay porn star must have appeared in at least five gay porn scenes in 2016. All of the gay porn stars who were nominated for this award in previous years (2013, 2014, 2015) are NOT eligible this year.
Str8UpGayPorn's first nominee for 2016's Best Gay Porn Star was Justin Owen, the second was JJ Knight, the third was Tegan Zayne, the fourth was Calvin Banks, the fifth was Sean Cody's Randy, the sixth was ChaosMen's Gerard, the seventh was Carter Dane, the eighth was Sean Ford, and today's ninth nominee is Bruce Beckham!
Bruce Beckham started in gay porn nearly 13 years ago, in 2004, officially making him the Str8ie nominee with the longest running gay porn career. He took an extended hiatus from 2008 to 2016, and his return after the eight year absence wasn't just a gift for gay porn studios in need of high quality models, it was a gift for anyone who loves jerking off to insanely gorgeous gay men. As most have noticed, Bruce Beckham's comeback was marked by an astronomical increase in hotness (which is saying something, given how hot he was to begin with). His first magazine shoot back in 2005 vs. his new look today:
Looking back at the year in Bruce Beckham, there were so many factors that helped make him a Best Gay Porn Star nominee, it's hard to know where to begin. First, there's the fact that he just looks so fucking good when he's fully clothed, in various uniforms: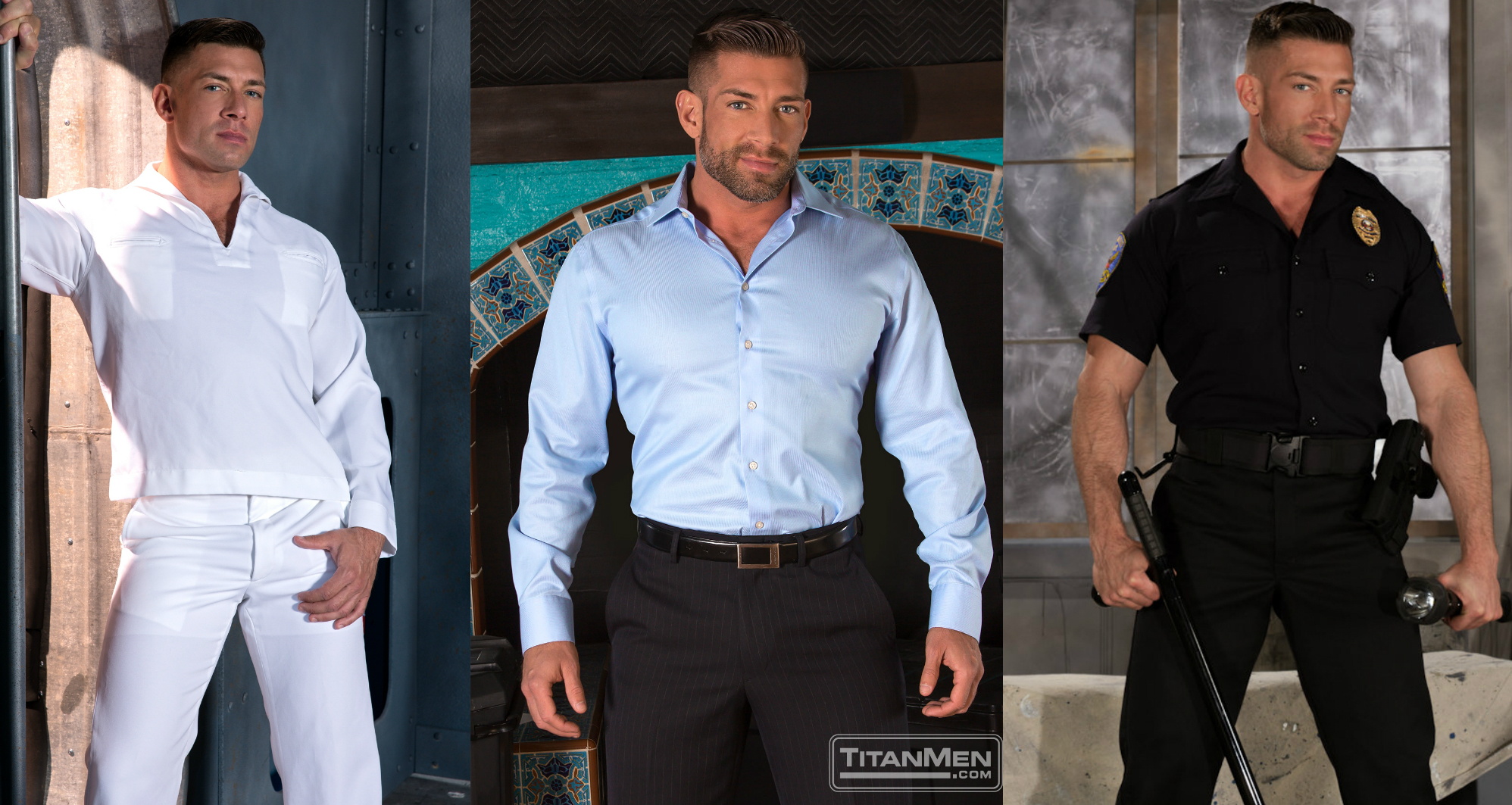 And then, of course, there is the Bruce Beckham cock. Known for its impressive size as well as its iconic curvature, this is a cock that not only looks great on camera, but perhaps more importantly feels great inside of you (I'm assuming!). Basically, it's the best of both worlds for Bruce Beckham fans and Bruce Beckham co-stars:
Bruce Beckham's performances at multiple studios (Men.com, Raging Hot Falcon, TitanMen) this year have never disappointed. Whether he was topping, bottoming, or flip-fucking, all of his scenes helped prove that great versatile performers are perhaps the most important and most valuable models working in gay porn today.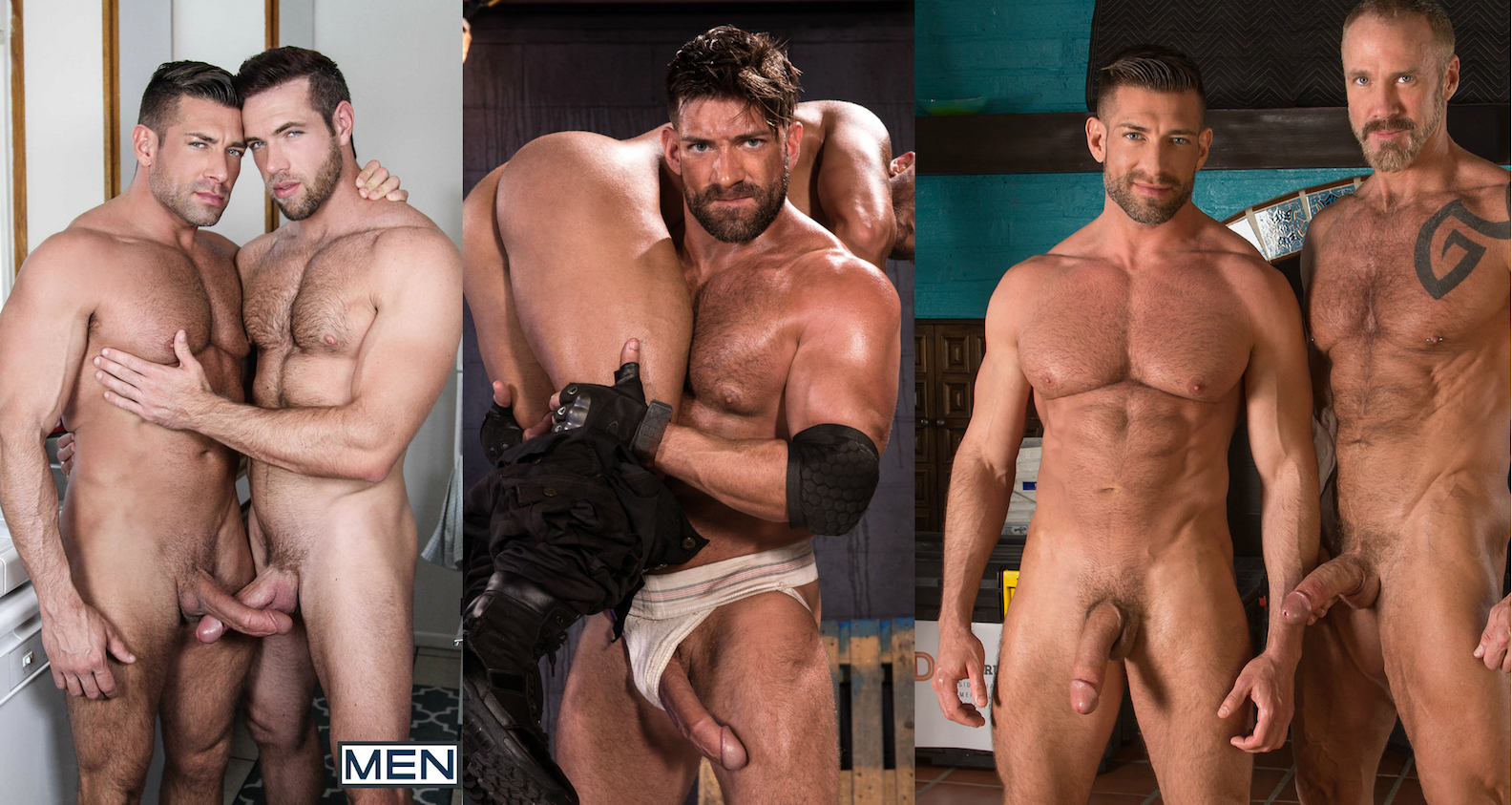 TitanMen has probably been home to Bruce Beckham's best work this year, with his Dallas Steele flip-fuck being one of the first epic comeback scenes he filmed:
[
TitanMen: Bruce Beckham And Dallas Steele Flip-Fuck
]
The body, the cock, the butt, the looks, and the personality (good luck finding someone nicer and more friendly than Bruce Beckham) are all here, but will enough fan votes come along? Find out if Bruce Beckham is named 2016's Best Gay Porn Star when he faces off against nine other gay porn stars on January 5th.