Is Sean Ford The Best Gay Porn Star Of 2016?
It's that time of year again: Str8UpGayPorn is proud to present the 4th Annual Str8ie Awards for 2016′s Best Gay Porn Star!
Last year's winner was Diego Sans, so who will take home the gay porn industry's most prestigious trophy this year? It's 100% up to you. Like last year, the Str8ie winner will be determined solely by fan voting, and like last year, there will be 10 nominees. To be eligible for 2016's Best Gay Porn Star, the gay porn star must have appeared in at least five gay porn scenes in 2016. All of the gay porn stars who were nominated for this award in previous years (2013, 2014, 2015) are NOT eligible this year.
Str8UpGayPorn's first nominee for 2016's Best Gay Porn Star was Justin Owen, the second was JJ Knight, the third was Tegan Zayne, the fourth was Calvin Banks, the fifth was Sean Cody's Randy, the sixth was ChaosMen's Gerard, the seventh was Carter Dane, and today's eighth nominee is Sean Ford!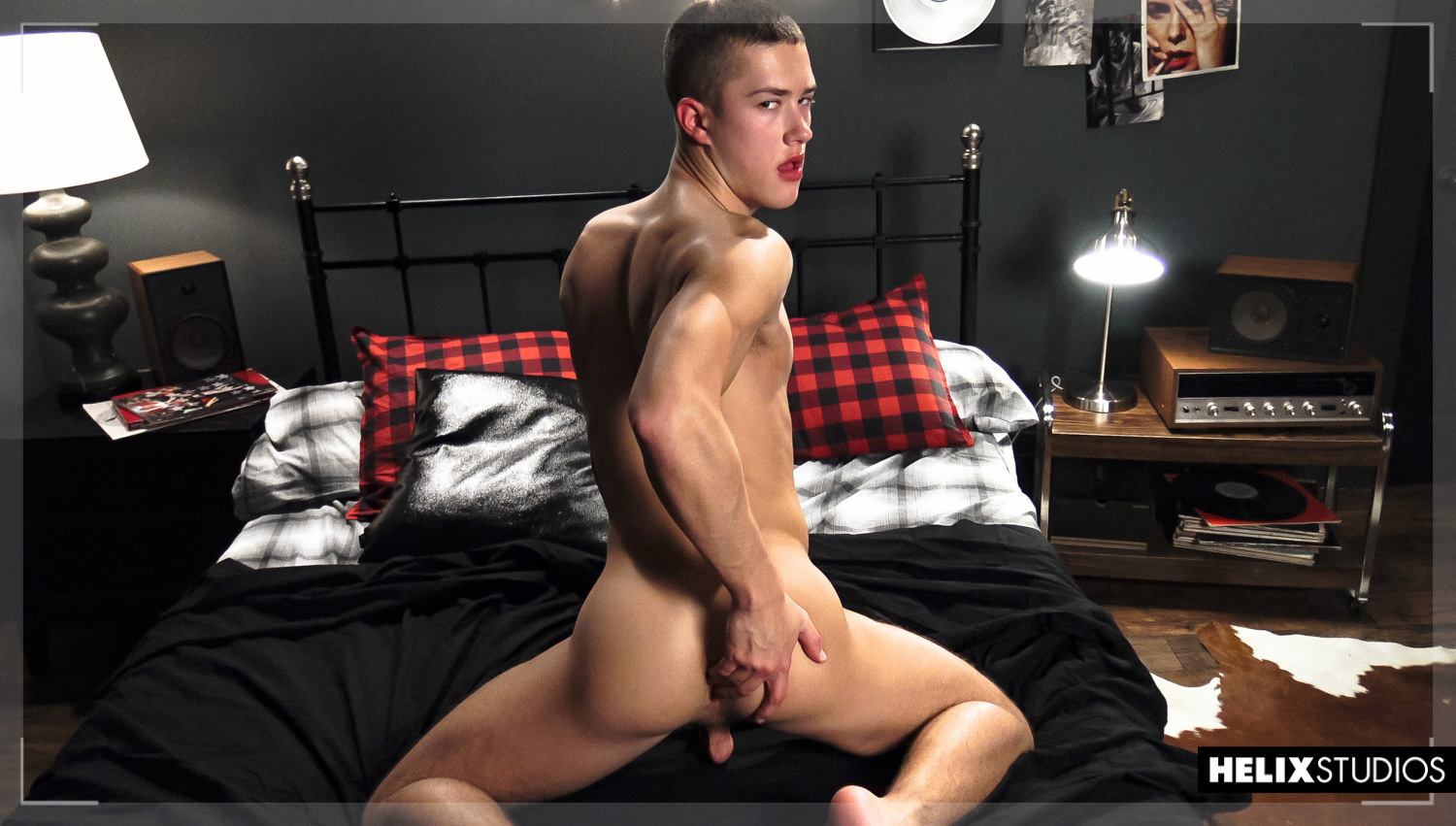 Gorgeous and young yet humble and whip-smart, Sean Ford burst onto the scene early last summer, breathing new life into Helix Studios and the gay porn world at large. Lusted after by his fans as much as his co-stars and peers, there's often a look of hot mischief in his eye that leaves everyone wanting more.
As sexily sly as Sean might appear in photos and videos, his Str8UpGayPorn interview in October revealed that he's a down-to-earth performer who's grateful to be having so much hot sex with so many hot guys on camera. At the same time, he admits that he never takes anything too seriously, and that "we're all human. We make good decisions and bad decisions, and we're not just pieces of meat."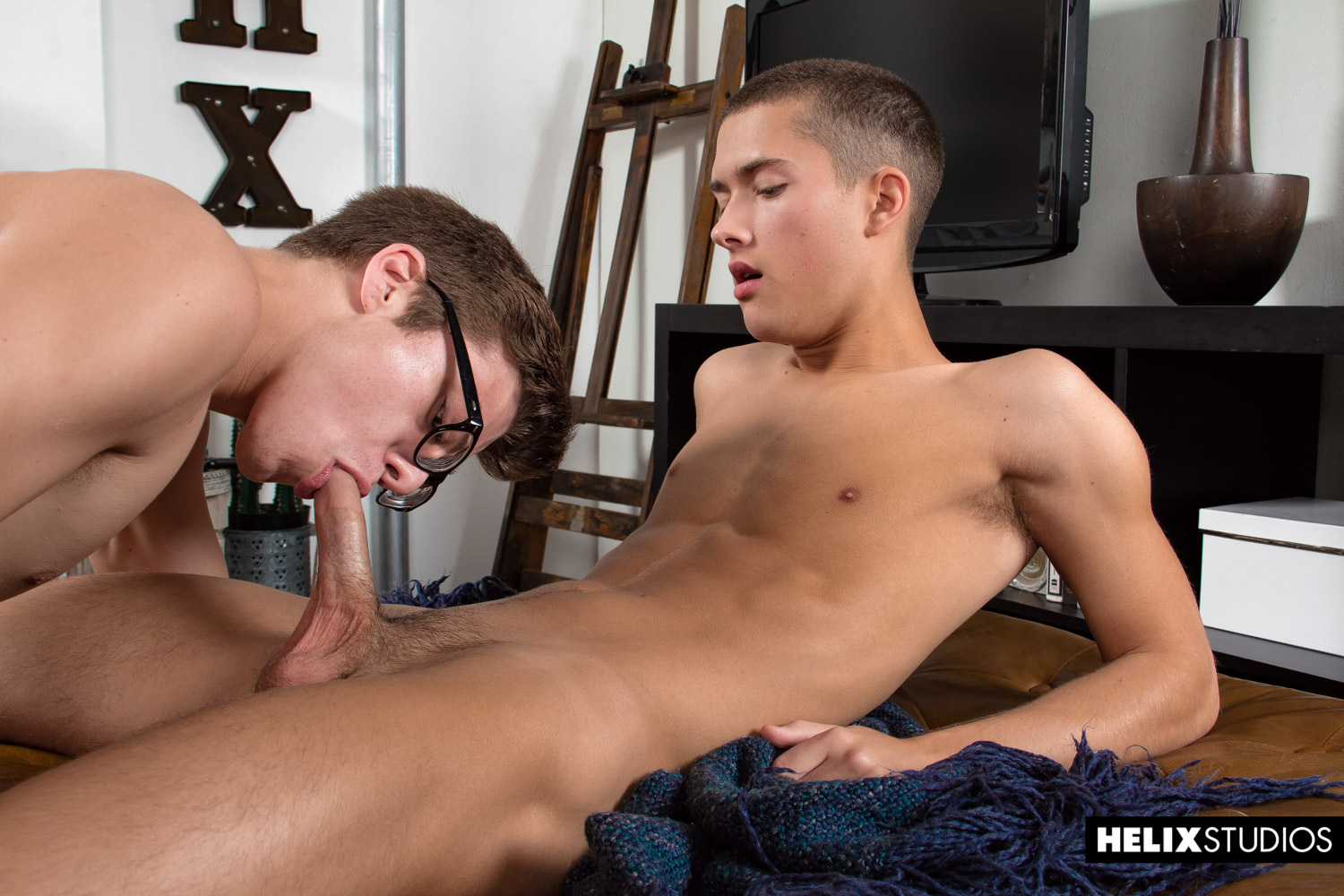 One of those decisions might've been Sean Ford's off-screen relationship with Blake Mitchell, whose break-up with Casey Tanner—allegedly because of Sean—caused a firestorm of controversy last August. On the day that news broke and Sean Ford's name was making headlines, he handled it like a seasoned pro working in public relations:
Scandals aside, the main reason Sean Ford made so many headlines last year was, obviously, because of how good he looked in all of his scenes. A highlight in Helix's Lifeguards series, Sean Ford bottomed bareback on the beach for Max Carter, and then swallowed cum after making his topping debut with Noah White:
Powerbottoming is his strength, but don't forget Sean's skills as a sleek powertop. He can do it all:
It's hard to say which of Sean Ford's scenes will be remembered as his best of 2016. I think it might've been his intense fuckfest with Justin Owen:
With a body and face made for the camera, Sean Ford will undoubtedly continue to drive people crazy throughout 2017, but will he earn enough votes to win the Str8ie and be named 2016's Best Gay Porn Star? He'll face off against nine other gay porn stars when fan voting begins on January 5th.