Everything You Need To Know About This Week's Jarec Wentworth Extortion Trial
Need a refresher on what to expect during this week's Jarec Wentworth trial? Or, maybe this is the first time you're hearing that gay porn star Jarec Wentworth was arrested? (Where have you been the last four months?!) Here is a recap of the entire case to prepare you for the trial, which begins on Tuesday, July 7th.
Who is Jarec Wentworth?
Jarec Wentworth is arguably one of the most famous gay porn stars working today, although he is technically not working right now, because he is in jail. As "Jarek," he started his career at Sean Cody in 2010, where he still holds the record among all Sean Cody performers for having filmed the most movies (29). Depending on who you believe, Jarek was either fired or he quit Sean Cody in late 2013, and before the end of that year, he appeared on Randy Blue using his new name, Jarec Wentworth. By mid-2014, Jarec had become an exclusive performer for Men.com, where he has appeared in over two dozen movies. Jarec Wentworth, 25, is of Romanian descent and is a U.S. citizen. His legal name is Teofil Brank.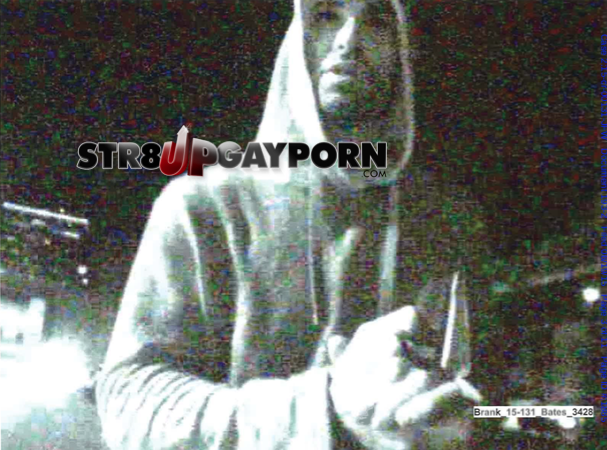 Why was Jarec Wentworth arrested?
On March 23rd, Str8UpGayPorn broke the story that Jarec Wentworth had been arrested in El Segundo, California on March 4th. Prior to his arrest, Wentworth was put under FBI surveillance after allegedly extorting $500,000 and an Audi R8 from an extremely wealthy telecommunications executive named Donald Burns. According to the government, Wentworth threatened to expose details of Burns' embarrassing "sexual liaisons" with him and other male prostitutes if Burns did not give him an additional $1,000,000 and the title to the Audi. Brank allegedly made his threats via text messages and promised to use his Twitter account (@JarecWentworth) to reveal damaging sexual information about Burns. Burns took those threats seriously and contacted the FBI, who set up the sting operation and arrested Wentworth outside of an El Segundo Starbucks. Before contacting the FBI, Burns had already wired Brank half a million dollars and given him an Audi valued at $180,000.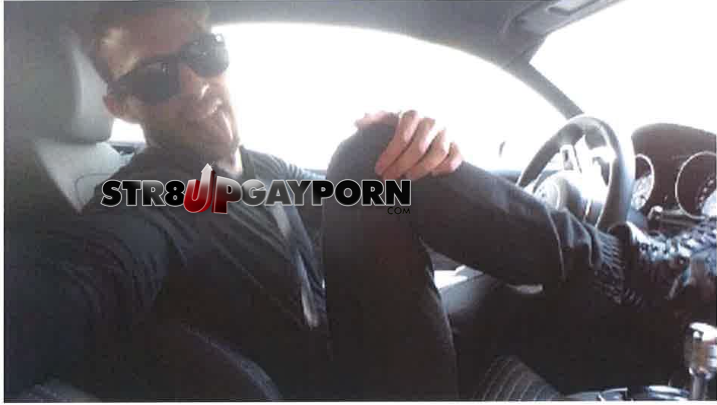 What exactly is Jarec Wentworth charged with, and how long could he go to prison if he's convicted?
Wentworth has been charged with seven felonies, and he has pleaded not guilty to all of them. If convicted on all seven counts, he faces up to 15 years in federal prison. The most serious of the charges is the seventh count below: Possession of a firearm in furtherance of a crime. That charge carries a five year mandatory minimum sentence. Here is a rundown of all the charges:
18:875(d): TRANSMITTING THREATENING COMMUNICATIONS WITH INTENT TO EXTORT

18:1951(a): EXTORTION AND ATTEMPTED EXTORTION AFFECTING INTERSTATE COMMERCE BY NONVIOLENCE THREAT

18:880: RECEIVING PROCEEDS OF EXTORTION (2 counts—one for Donald Burns' Audi and one for the $500,000 that Burns allegedly gave Brank)

18:1951(a): EXTORTION AND ATTEMPTED EXTORTION AFFECTING INTERSTATE COMMERCE BY NONVIOLENCE THREAT

18:1952(a)(3): USE OF AN INTERSTATE FACILITY TO FACILITATE AN UNLAWFUL ACTIVITY

18:924(c)(1)(A)(i): POSSESSION OF A FIREARM IN FURTHERANCE OF A CRIME OF VIOLENCE
Why was Jarec Wentworth allegedly extorting Donald Burns, and how did they even know each other in the first place?
According to FBI interviews and statements from Burns himself, the two became involved in early 2013 when Burns paid Wentworth to have sex with him. Burns and Wentworth were introduced to each other by another gay porn star, Sean Cody's Aidan, and continued their pay-for-sex relationship throughout 2013 and 2014. At the same time, Wentworth was setting up additional pay-for-sex encounters with Burns and 11 other gay porn stars, according to Burns and the FBI. Burns paid Wentworth referral fees ranging from $1,500 to $2,000 for each meeting, and their eventual falling out in early 2015 is believed to have stemmed from a dispute over one of those referral fees when one of the meetings—arranged by Wentworth—fell through. The alleged extortion started in February, 2015.
Who were the 11 other gay porn stars whom Donald Burns paid to fuck?
Based on text messages and video obtained exclusively by Str8UpGayPorn, and by their own admissions, we know of nine gay porn stars from Sean Cody whom Donald Burns paid (or tried to pay) to fuck: Ashton, Taylor, Willis, Randy, Curtis, Jamie, Arthur, Aidan, and of course Jarec Wentworth himself.
Wait—if Donald Burns has admitted to soliciting prostitutes at least 11 times, why isn't he being charged with any crimes?
Good question.
Who is Donald Burns?
Donald Burns is a registered Republican and telecommunications executive who currently serves as Chairman of the Board of Directors at MagicJack, a voice over IP phone service. The multimillionaire likely made most of his fortune in 1997 after selling the company he co-founded, Telco Communications, for $1.2 billion. Since then, he's started a Florida charitable organization, the Donald A. Burns Foundation, and donated tens of thousands of dollars to politicians like Rudy Guiliani, John McCain, George W. Bush, and Barack Obama. The Palm Beach, Florida-based Burns, who is openly gay, also owns lavish mansions in both California and Massachusetts, the former of which is just minutes away from Sean Cody headquarters in San Diego.
Will Donald Burns be testifying against Jarec Wentworth?
Yes, he's on the prosecution's witness list.
I'm confused. Donald Burns went to the FBI because he was afraid of "embarrassing" information about his sex life being made public. Isn't that exactly what's happened anyway, especially now that he's going to take the witness stand and be cross-examined?
Yep.
Who else is testifying?
In addition to Burns, Sean Cody's Ashton and Sean Cody's Taylor are the other two high profile witnesses set to testify this week. As of post time, it's not known whether Jarec Wentworth will take the stand in his own defense. The prosecution has also listed an unidentified "cooperating witness" who will testify, and I believe this might be Etienne Yim. [Update 7/7: I've confirmed that Yim is in fact the cooperating witness.]
Wasn't Etienne Yim the one who gave Jarec Wentworth the gun?
No. Etienne Yim is a friend of Wentworth's who drove him to the El Segundo Starbucks after helping him borrow the gun from a San Diego man named Benjamin Williams, whose name is on the prosecution's witness list. Yim has already pleaded guilty and been convicted of misprision of a felony, which should make his testimony against Wentworth highly valuable for the prosecution.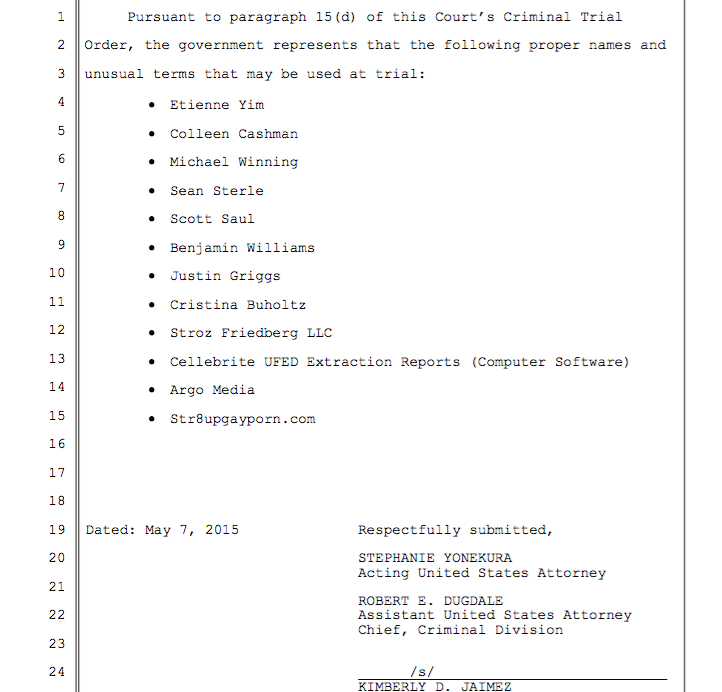 Will Str8UpGayPorn be testifying in the Jarec Wentworth trial?
In my dreams. While a tweet from Str8UpGayPorn (which was a retweet of Jarec Wentworth's asking if any "porn stars know a man named Don") might be introduced as evidence by the prosecution to prove that Jarec Wentworth was planning on using his Twitter account to expose Donald Burns, Str8UpGayPorn has not been called to testify. I will, however, be in the courtroom this week providing daily updates here and on Twitter.
? RT @JarecWentworth How many porn stars know a man named Don? Yes Don pic.twitter.com/rwjji7D6ac

— Str8UpGayPorn (@Str8UpGayPorn) February 16, 2015
Given Jarec Wentworth's seemingly incriminating text messages, not to mention the sting operation where he arrived expecting to take possession of the Audi title and the $1,000,000, what is Jarec Wentworth's defense strategy?
No clue, but Wentworth's public defenders have indicated that testimony from Sean Cody's Ashton—a paid companion of Donald Burns' who will unfortunately be missing Comic Con—is central to their theory of defense.
How long will the Jarec Wentworth trial last?
Three to five days. Tuesday is jury selection, and possibly opening statements. Wednesday through Friday (and possibly next Monday) will be witness testimony, cross-examination, and closing arguments. If things move rapidly, there could be a verdict as early as Friday. Stay tuned.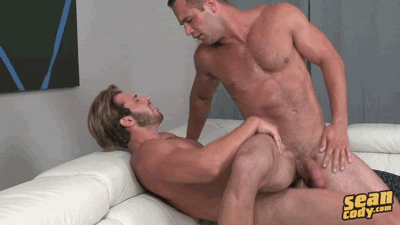 [Sean Cody: Jarek]
[Men.com: Jarec Wentworth]