Nica Noelle: "I'm Quitting Gay Porn Because Of Str8UpGayPorn"
It's never a good day to be Nica Noelle, but it seems today is an especially bad day for the former(?) gay porn director, as she took to Twitter to announce her retirement from the industry: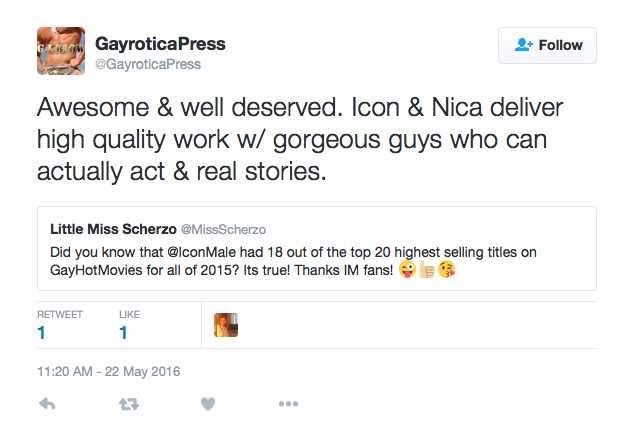 While I'm flattered that Str8UpGayPorn apparently has enough power to force a deranged sociopath and rape apologist out of the industry, surely some of the credit must be shared with the nearly dozen performers (including Jaxton Wheeler, Colton Grey, Brent Corrigan, Jessie Colter, Seth Santoro, Billy Santoro, Caleb King, Dirk Caber, Nick Capra, and Casey More) who have been brave enough to speak out against Nica Noelle for abusing them on set over the past two years?
Either way, whatever the reason for Nutjob Nica's much-anticipated exit, today is a great day for performers, fans, bloggers, blog readers/commenters, and the industry at large. Enjoy!