After Six Wild Years, Tom Faulk Announces Retirement From Gay Porn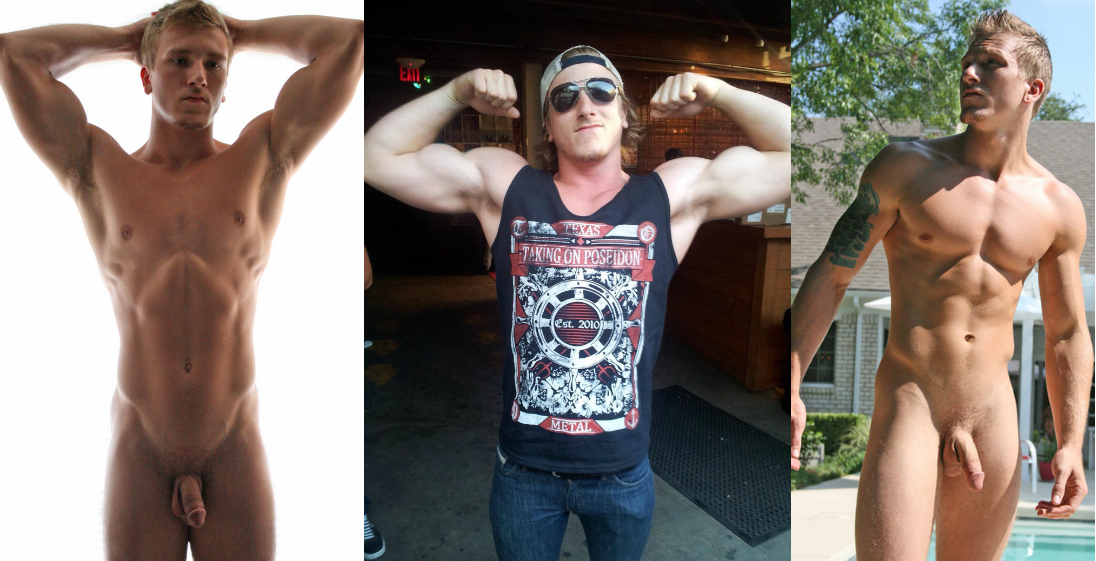 For six years, Tom Faulk has given fans some of the hottest porn scenes (not to mention some of the most controversial porn scenes), but all good things must end, and Tom Faulk announced tonight that he'll be stepping away from his on-camera work to pursue other projects. He made the announcement via Twitter, and reflected on his work while thanking porn colleagues and fans: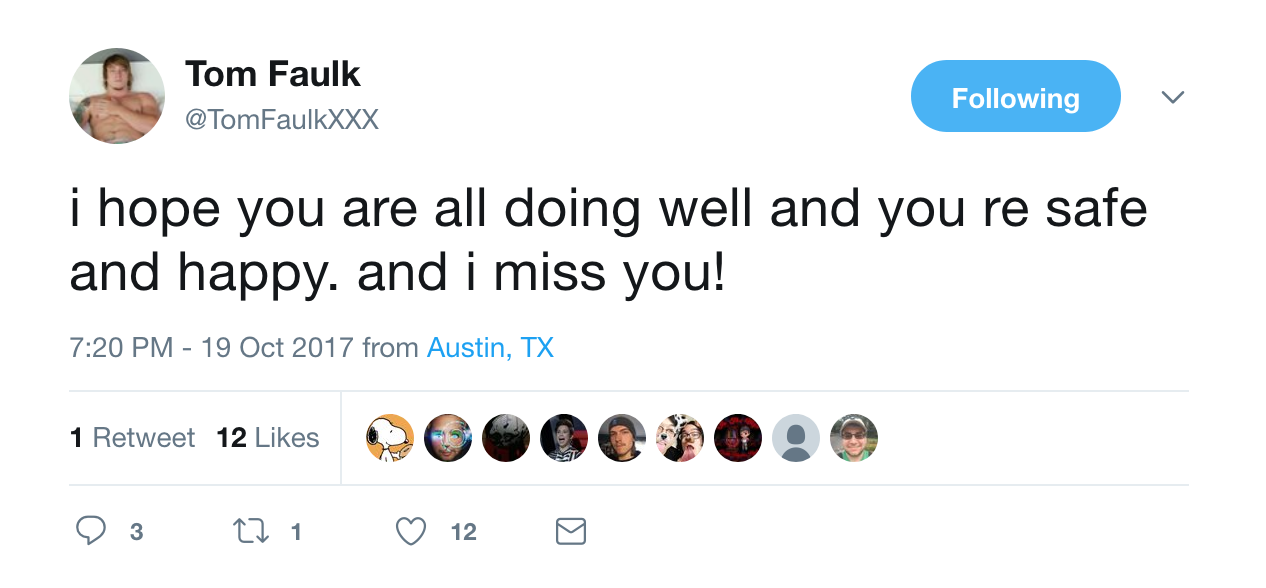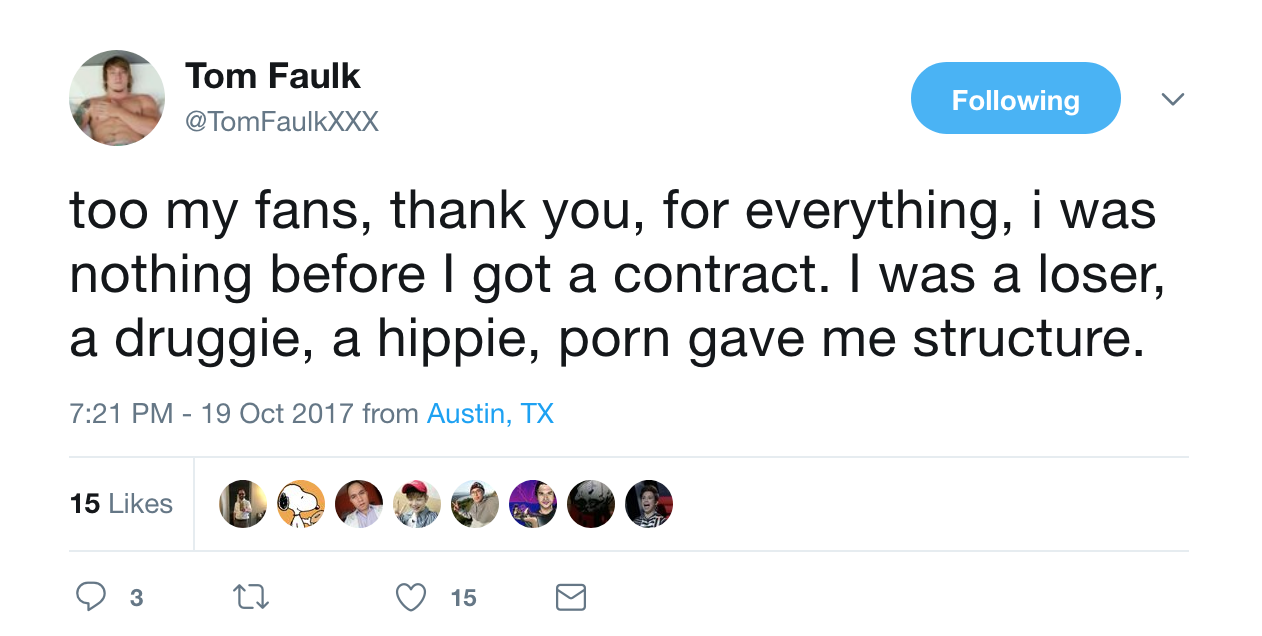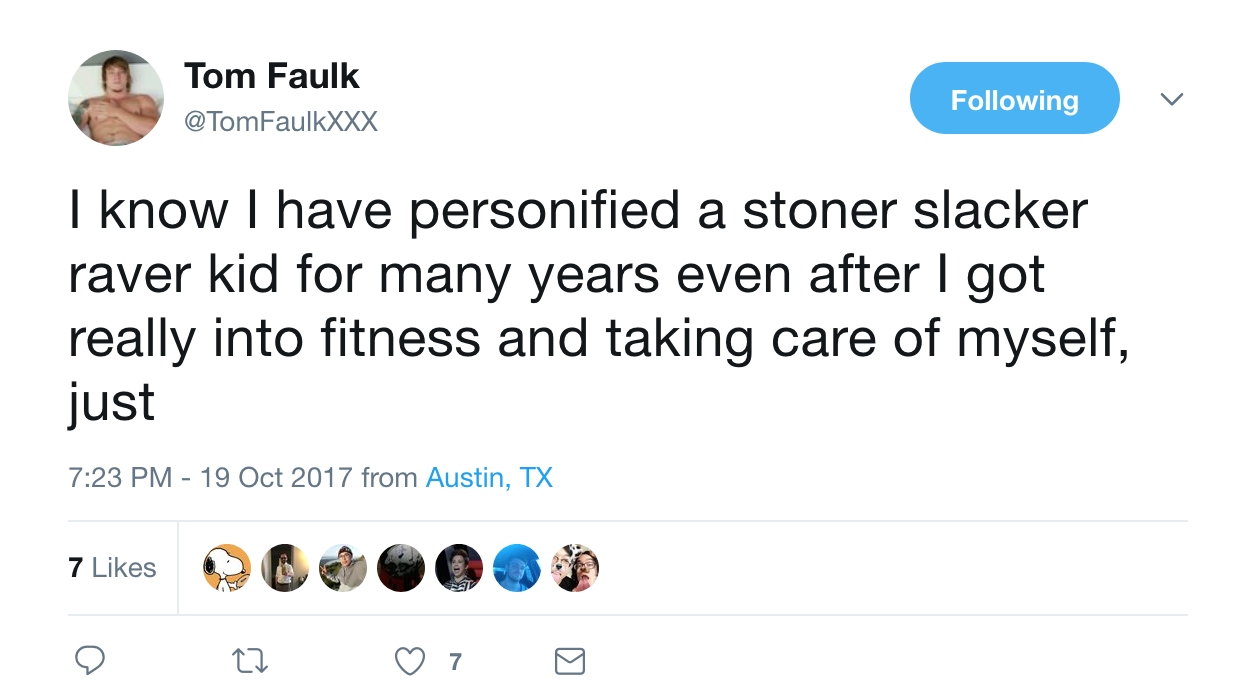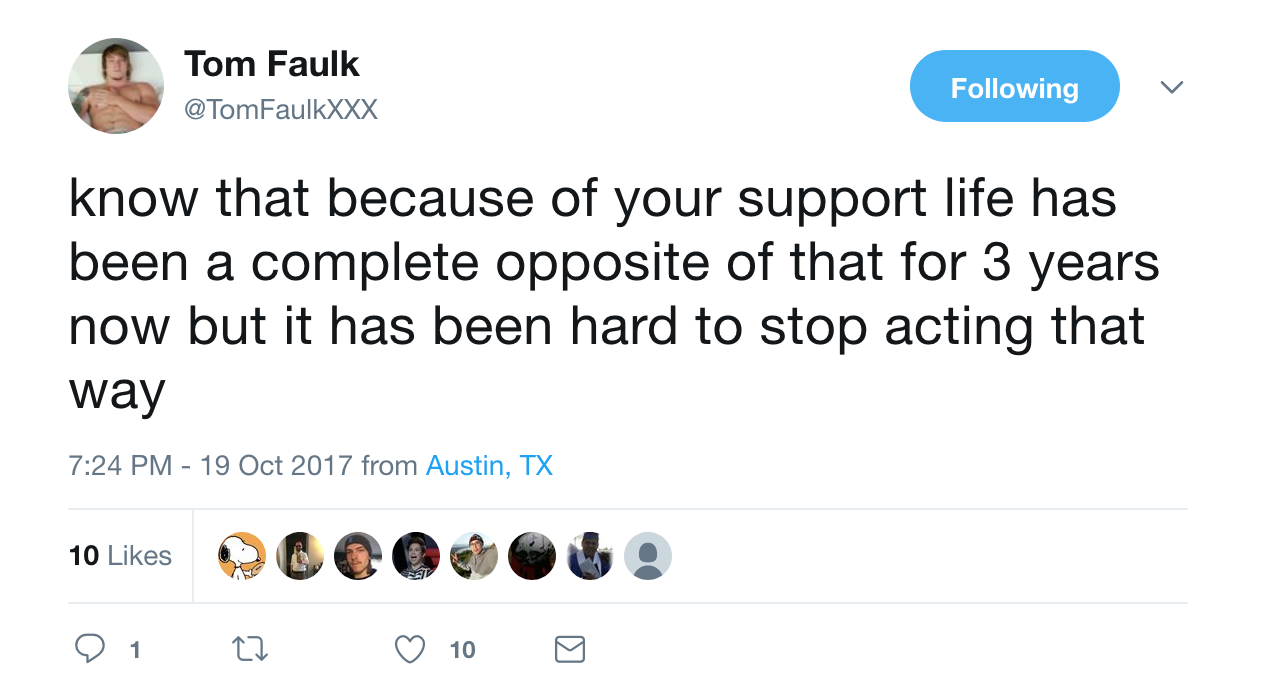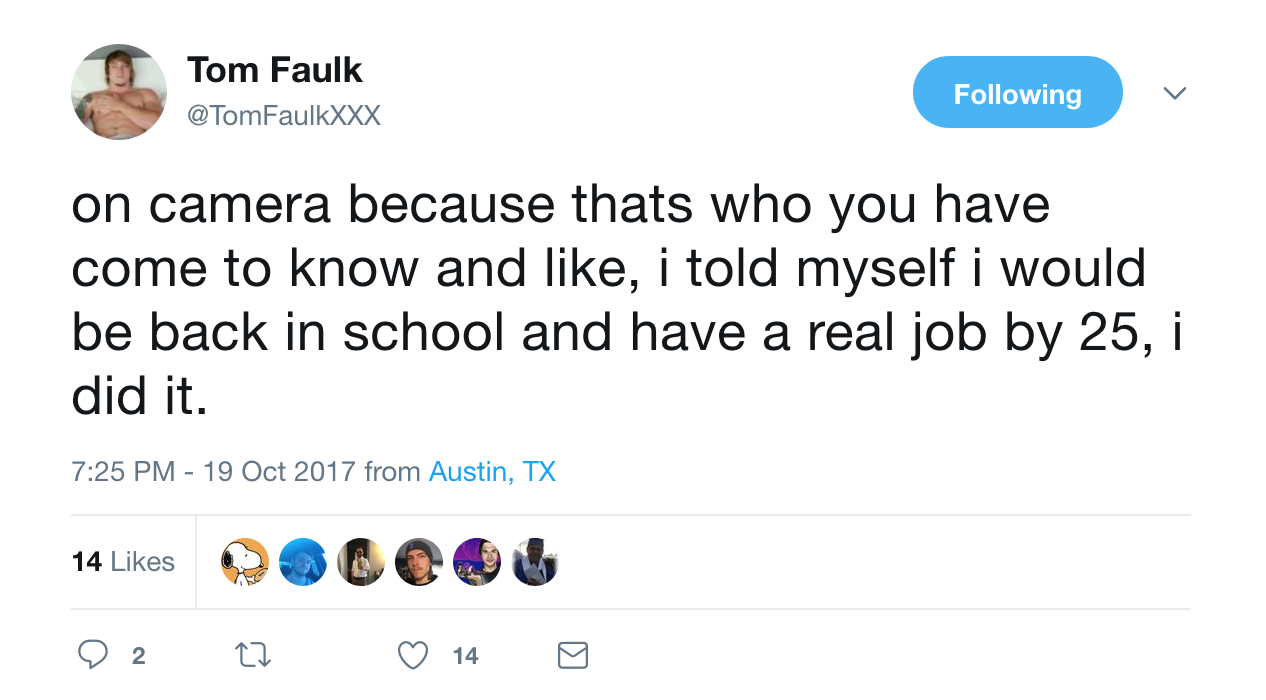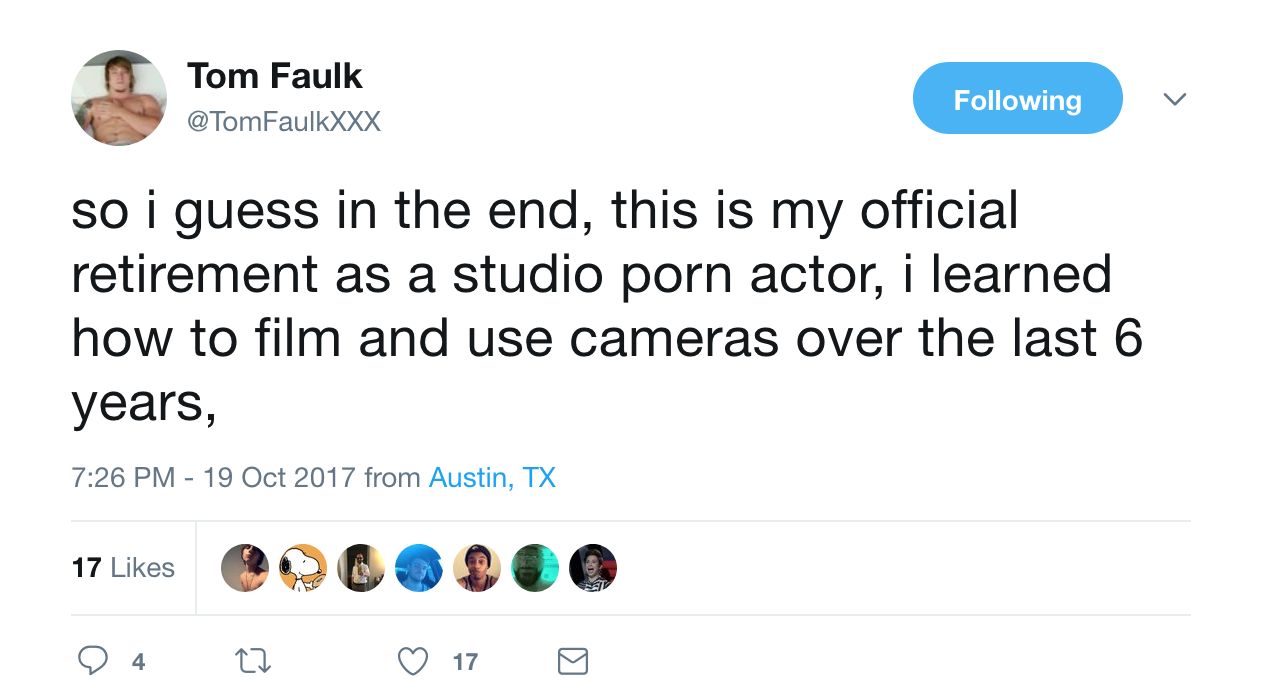 The "crap" from Michael Lucas was detailed in a Str8Up interview earlier this year, in which Tom Faulk alleged that Lucas harassed and threatened him throughout a recent film shoot. Faulk also revealed that Lucas was illegally distributing prescription drugs on set, and Lucas even went so far as to personally inject his models' penises with Trimix, a prescription medication that's used for erectile dysfunction and administered via syringe. Despite the harassment allegations and illegal drug distribution accusations against Lucas (which have been echoed by multiple performers over the years, and well–documented here since 2013), many so-called porn industry leaders remained silent, and there have been no attempts to prevent Lucas from conducting business in the industry. The scenes that Tom Faulk filmed for Lucas are being released this month.
Tom Faulk concluded his announcement on Twitter: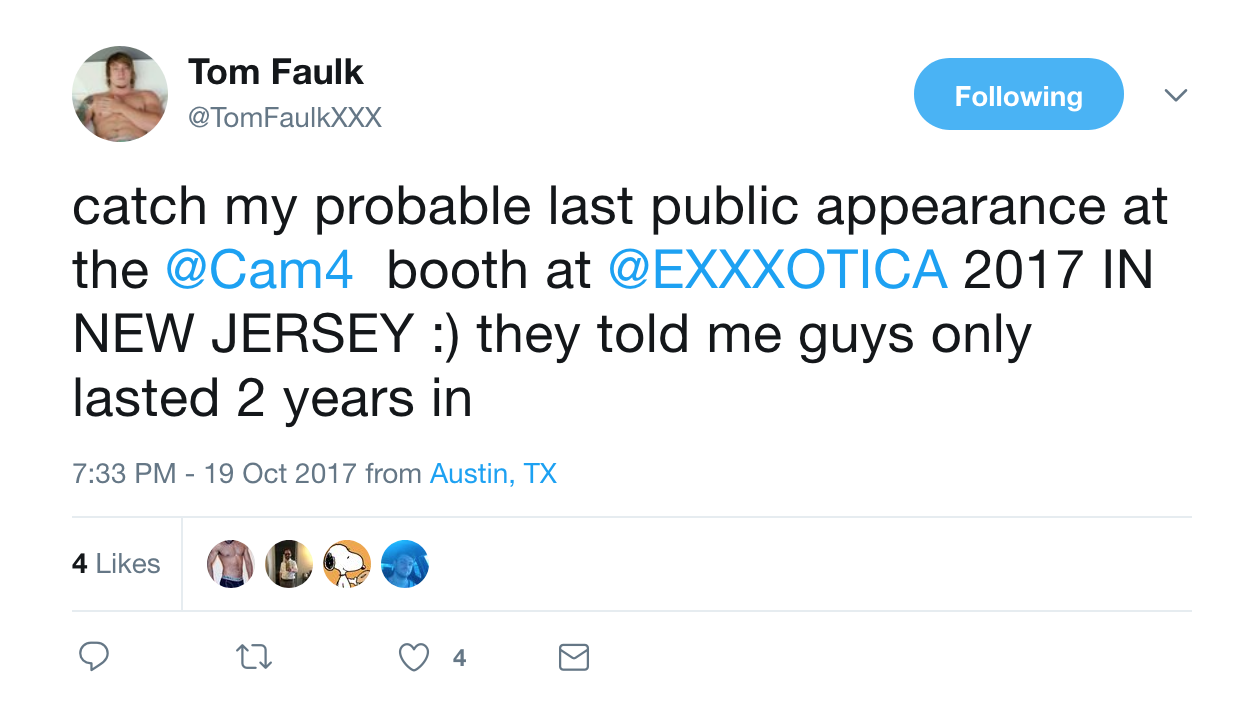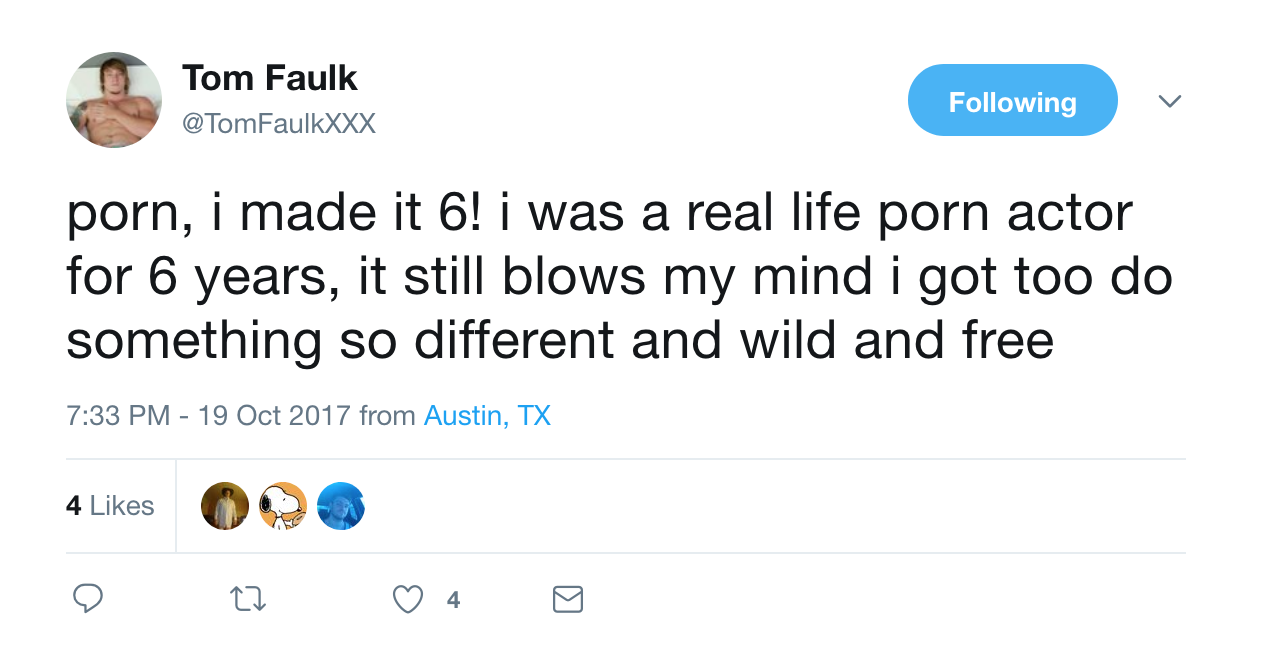 On a personal level, Tom Faulk has probably been one of the best and most forthcoming people I've ever had the chance to interview (not just once, but twice), and I'm grateful he took the time to give those great interviews here.
Also, from on-set stabbings to being fired for smoking pot, Tom Faulk has been at the center of some of the wildest stories reported here, but nothing will ever compare to the now infamous FraternityX brawl, in which Tom kicked an overly aggressive top in the face for fucking him too hard.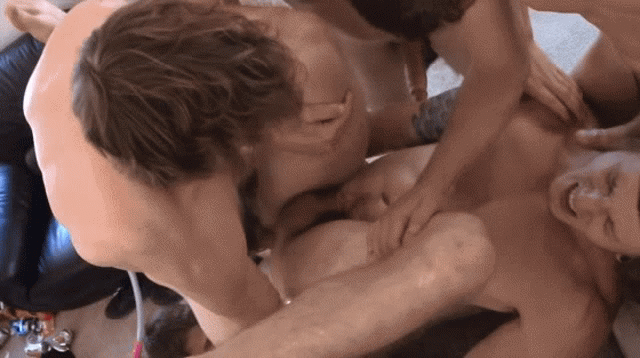 Note that this was not scripted nor part of the scene, and did not appear in the scene that was eventually released, but Str8UpGayPorn did obtain footage from the brawl:
ICYMI, I asked Tom about the incident during his first interview here back in August of 2015:
Str8UpGayPorn: Let's start with what a lot of people saw most recently—your fight on the FraternityX set. What happened in the moments leading up to when you finally kicked Donny Forza in the face?
Tom Faulk: Donny and I were actually really cool before filming, and he was actually the last person I expected to have issues with at all. But in the minutes leading up to this, in between takes, I was telling Donny to "act" more and fuck less hard, because I was getting beat up. I told him this two or three times quietly off camera before the kick happened, but in the seconds leading up to [the kick] he was forcing himself past my hand barrier.

And then after the kick, you're shown walking away, but then the tape stops. What happened next? Did you continue filming after the fight?
[Producer] Mike Gilbert came out to me outside and asked me to forgive and forget, and continue. Donny came out, and I apologized and shook his hand, and I told him that if he wanted to fight, let's fight. Or, if he wanted to make money, let's make money.

So you kept shooting.
We made money and were pretty adult, but I could tell Donny was still a little pissed. But I really didn't care. And make no mistake, everyone on set was mad at him for other shit, too.
As you'll recall, Tom Faulk started his career in 2011 at CollegeDudes, and he continued to perform for nearly a dozen studios over the next six years.
Tom's last major production this year was the movie he co-wrote and helped shoot for NakedSword, MXXX: The Hardest Ride. It's one of the best features of 2017, so if Tom Faulk is indeed stepping away from studio porn now, he's definitely going out on a high note.
[
NakedSword: MXXX: The Hardest Ride
]
Despite his hotness in all his scenes, I think my favorite Tom Faulk moment is just hearing him laugh in this video with Colt Rivers and Ryan Rose:
What has been your favorite Tom Faulk moment from the last six years? And, if he ever does return to studio gay porn, is there anything he hasn't done yet that you'd like to see him do?