Is Diesel Washington The Best Gay Porn Star Of 2016?
It's that time of year again: Str8UpGayPorn is proud to present the 4th Annual Str8ie Awards for 2016′s Best Gay Porn Star!
Last year's winner was Diego Sans, so who will take home the gay porn industry's most prestigious trophy this year? It's 100% up to you. Like last year, the Str8ie winner will be determined solely by fan voting, and like last year, there will be 10 nominees. To be eligible for 2016's Best Gay Porn Star, the gay porn star must have appeared in at least five gay porn scenes in 2016. All of the gay porn stars who were nominated for this award in previous years (2013, 2014, 2015) are NOT eligible this year.
Str8UpGayPorn's first nominee for 2016's Best Gay Porn Star was Justin Owen, the second was JJ Knight, the third was Tegan Zayne, the fourth was Calvin Banks, the fifth was Sean Cody's Randy, the sixth was ChaosMen's Gerard, the seventh was Carter Dane, the eighth was Sean Ford, and the ninth was Bruce Beckham. Today's tenth and final nominee is none other than Diesel Washington!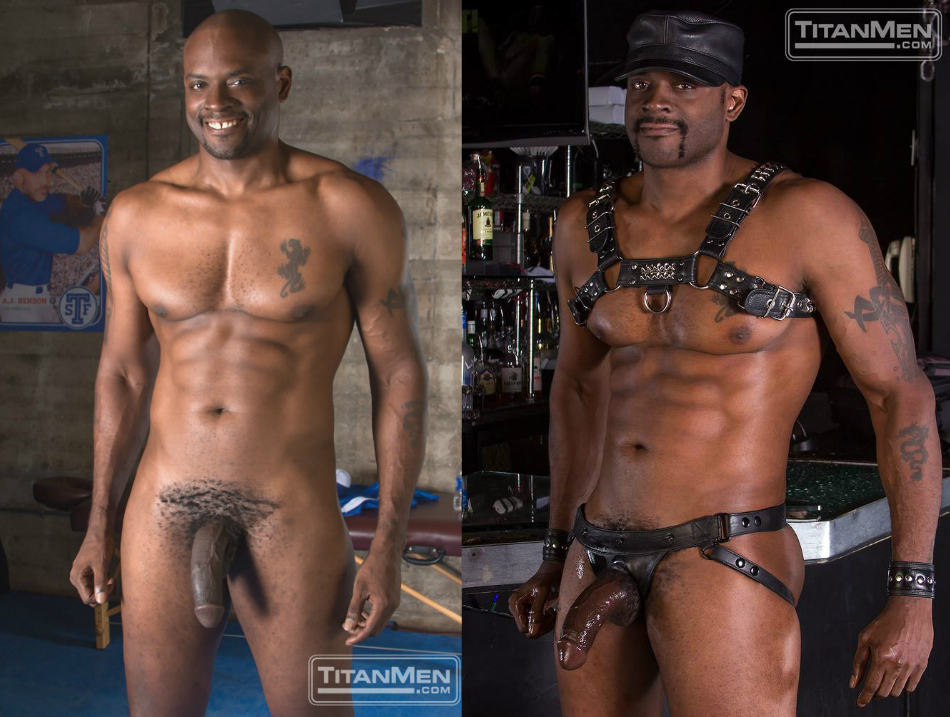 The most well-known performer and the truest definition of an actual "star" on this year's list of Best Gay Porn Star nominees, Diesel Washington has ruled the gay porn world both on camera and off for over a decade. A master of fucking as must as he is a master of self-promotion, even if you haven't had the chance to see all of Diesel Washington's performances, you've likely heard about each one of them, and 2016 might've been his best—if not his final—year of performing ever.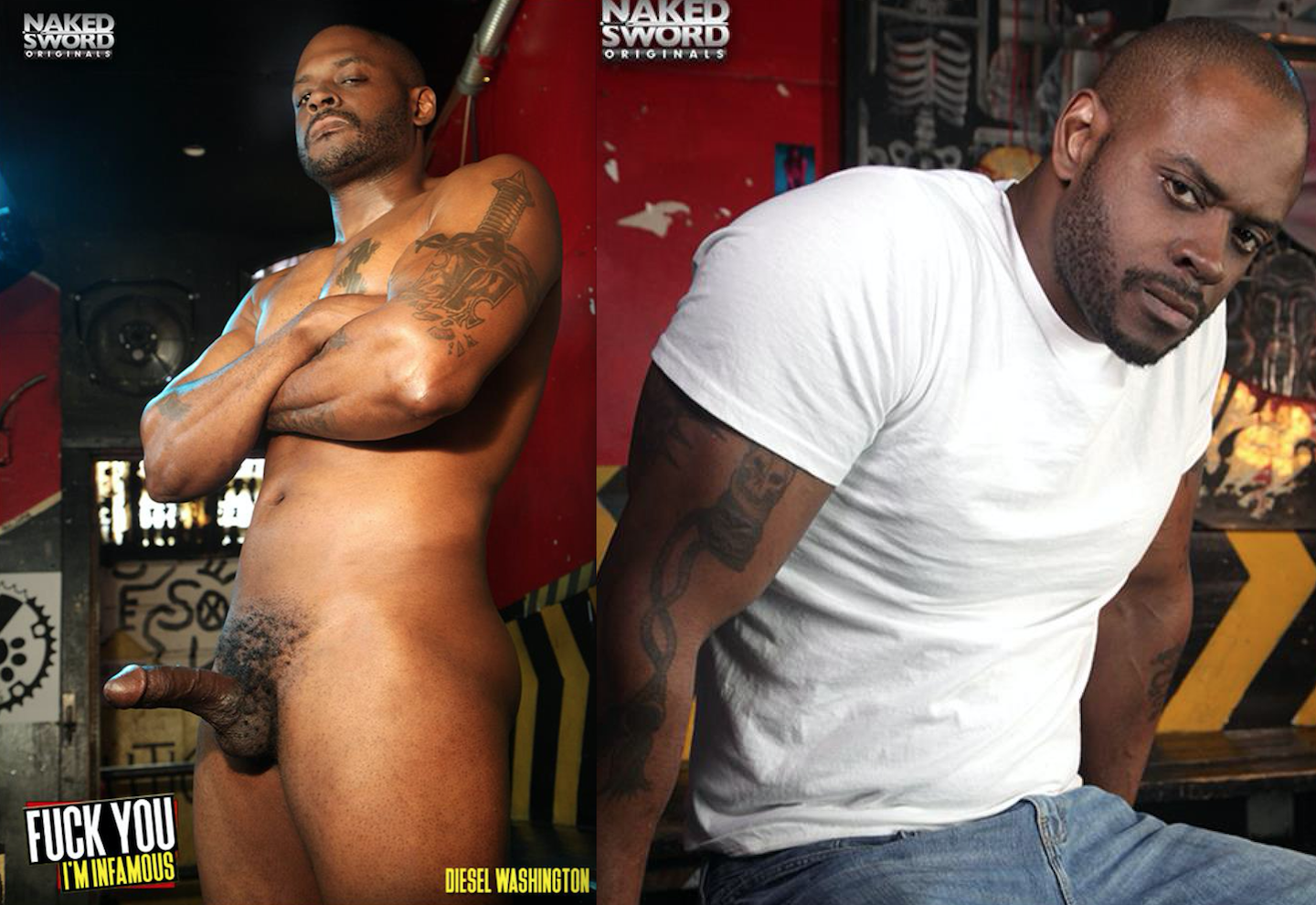 Diesel Washington announced his retirement recently, but that was after a series of releases from TitanMen (where he was an exclusive until a bit of controversy unfolded, naturally) and NakedSword this year.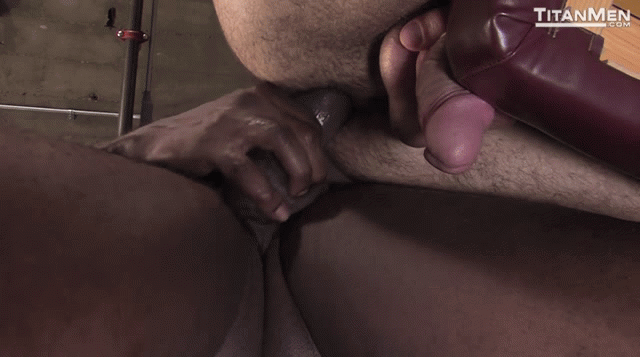 Each scene showed off what fans have come to idolize and admire about the larger-than-life superstar: Aggressive—yet gentle and controlled, when needed—powertopping that hits just the right spot, passionate chemistry with scene partners, and creative new fuck positions that leave viewers stunned, yet impressed (i.e., "wait, Diesel just did what?!").
The only thing more beloved than Diesel Washington's body of work (and his body) is his ability to drag— and I mean draaaggggg—the gay porn industry's worst people, in the most public way possible. Calling out racist gay porn stars, revealing behind-the-scenes horror stories, and reading people who deserved to be read, Diesel is one of the few who says what everyone else wants to say, but doesn't have the balls (or the brains).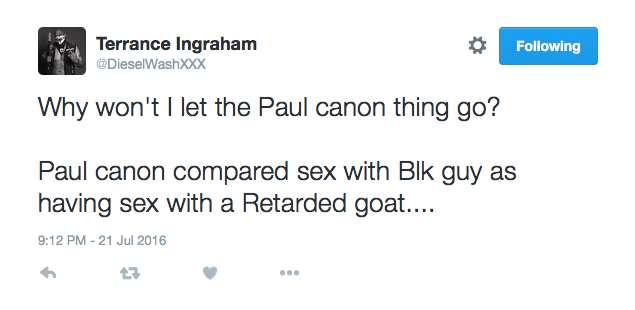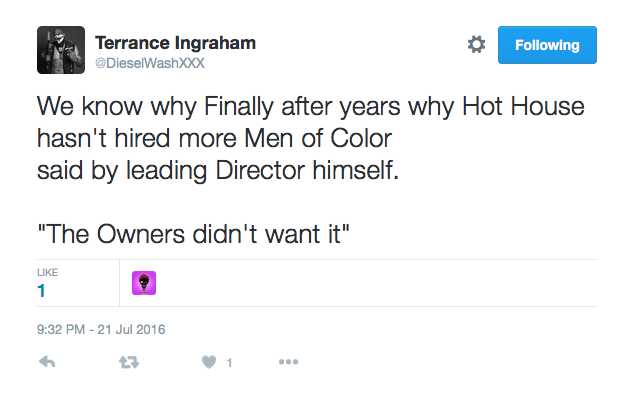 Whether you agree with him or not, Diesel Washington's tea is the most enlightening, entertaining, and eviscerating tea you'll ever be served.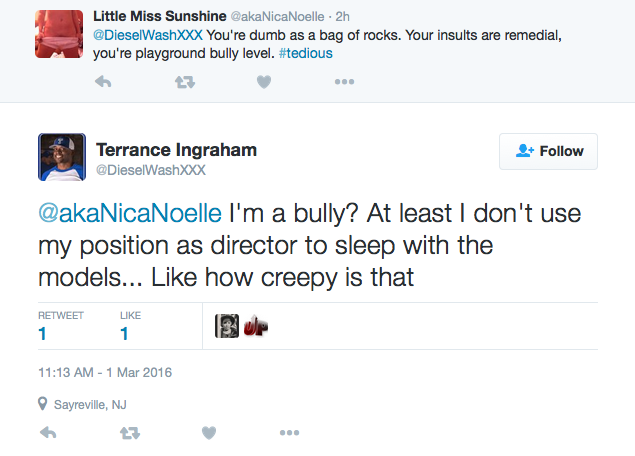 In a struggling industry, Diesel Washington is one of the last authentic gay porn stars, who will be remembered for unforgettable performances, genuine personality, and perhaps most of all, loyalty to his true friends and fans. Might he also be remembered for winning the Str8ie award and being named 2016's Best Gay Porn Star? He'll face off against nine other gay porn stars when voting begins in just a few hours here on Str8UpGayPorn!