GUILTY: Gay Porn Star "Sergeant" Steven Miles Pleads Guilty To Assaulting Capitol Police On Jan. 6, Will Serve At Least 2 Years In Prison
After multiple continuances following his arrest last year for violently rioting in Washington D.C. on January 6th in an attempt to overthrow the government in support of Donald Trump, Proud Boy and white supremacist Steven Miles (a.k.a. gay porn star Sergeant Miles) was convicted in federal court today of assaulting Capitol Police before smashing a window and breaking into the U.S. Senate during the insurrection. Miles agreed to guidelines that call for him to serve 24 to 30 months in prison, and his sentencing hearing is set for February 9th, 2024. Miles remains on restricted house arrest with GPS monitoring until then.
Miles pleaded guilty to count two of his indictment—18:111(a)(1) assaulting, resisting, or impeding certain officers—as part of a plea agreement with the DOJ. For pleading guilty to this most serious count, Miles was able to get the other felony charges he had been facing (civil disorder, destruction of government property, entering restricted grounds using physical violence with a deadly weapon) dropped. In addition to at least two years in prison, the court will fine Miles between $10,000 to $95,000, and he'll pay $2,000 in restitution to the Capitol Architect.
Str8UpGayPorn exclusively reported on Miles' arrest last year, as well as subsequent video footage of Miles that played during the January 6th Committee Hearing, and later his engagement to Misty MissDemeanor after jumping out of an airplane together in Florida. It's not known if the two will marry before Miles' confinement begins in February, and if that confinement will be in a prison near the couple's manufactured home outside of Tampa, Florida.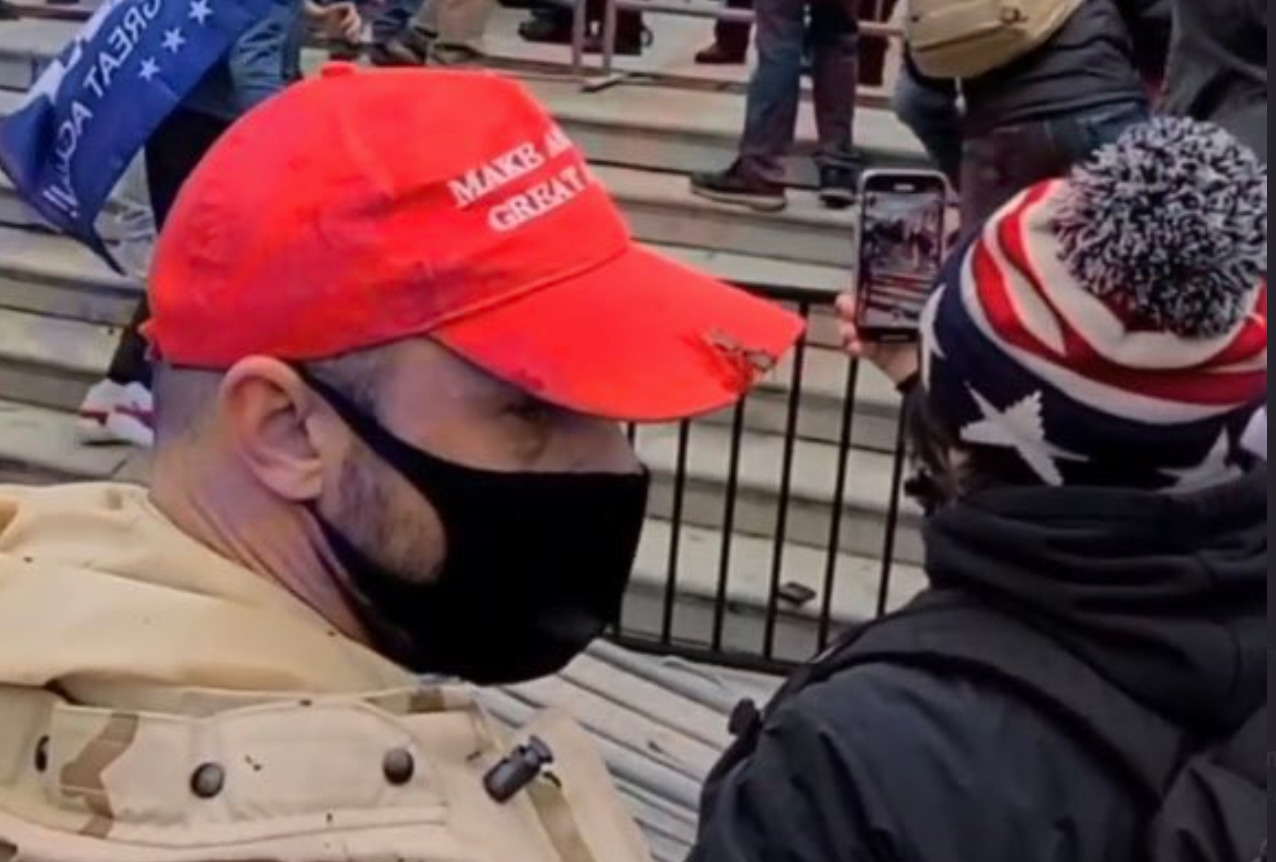 Miles, who is 40 years old and stands 5'6″, has performed in gay porn since 2013, most notably for fellow bigot and right-wing fascist Michael Lucas, of Lucas Entertainment. While Miles filmed porn for Lucas Entertainment up until his arrest, Lucas routinely came to the defense of Miles for his support of Donald Trump, his criticism of dead school children killed in mass shootings, and his interrogation of gay co-stars over their STI test results, with Lucas even writing an impassioned plea to the gay porn industry in April of 2021 (three months after Miles attacked the Capitol), imploring other producers to work with Miles and not ban him for his "political views."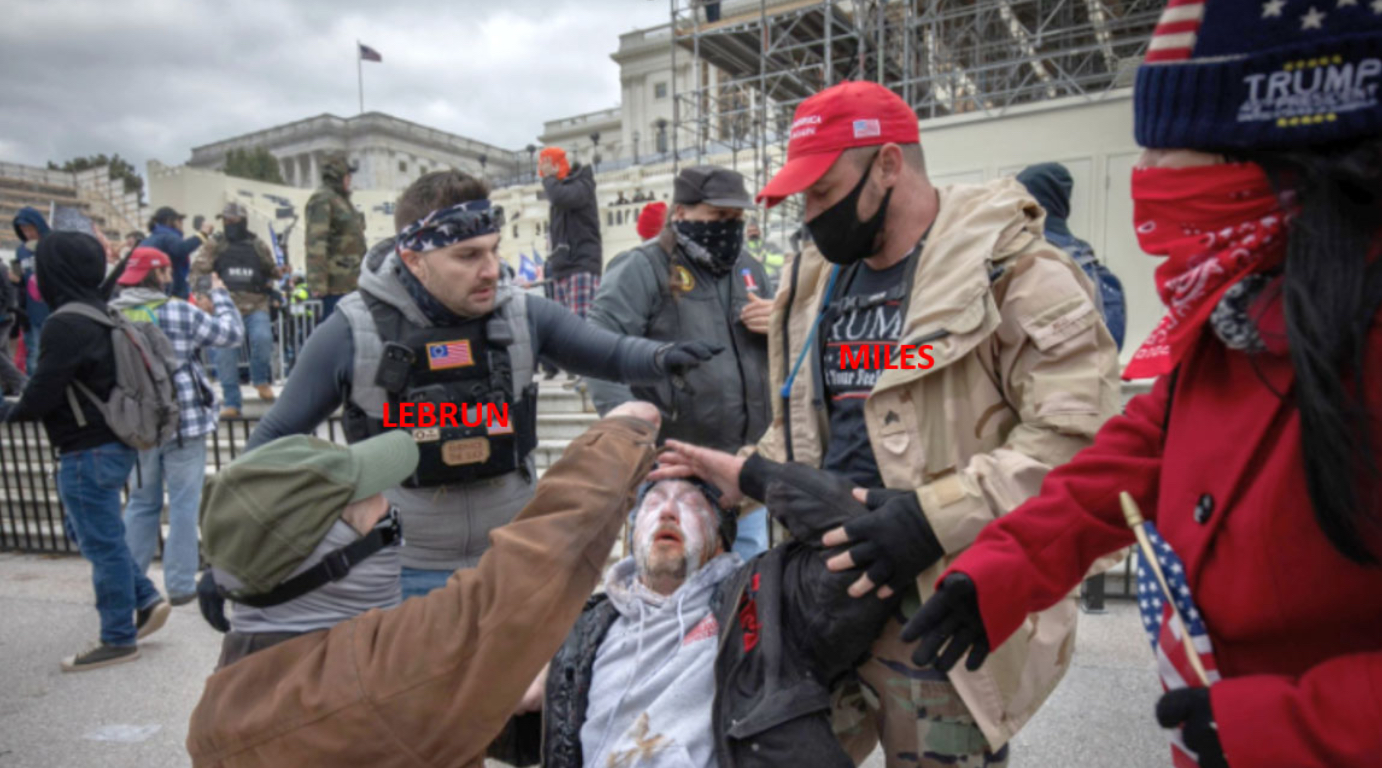 Long before the Lucas defense and long before the arrest, Sergeant Miles wreaked havoc on the gay porn industry, harassing gay models and spreading right-wing propaganda with little to no consequences. In fact, Miles was rewarded for being a hateful bigot by gay industry "news" sites like QueerMeNow and TheSword, who both posted an open letter from Miles in which he defended his right to be a homophobe and a racist. After the letter was published, Miles was further emboldened by directors like Falcon/NakedSword's Steve Cruz, who said he "respected" Miles and encouraged gay porn fans to accept Miles' hate speech "in his own words." As usual, Str8UpGayPorn was the only one reporting on the harm being done by Miles and was the only one that foresaw the damage his words and behavior might cause. And as usual, Str8UpGayPorn (along with most fans and commenters) was right.
As a reminder, just one week after Steven Miles and his Proud Boys attacked the Capitol, assaulted people, and broke into buildings, Miles posted the below tweet accusing Black Lives Matter of being "terrorist thugs" who "led the Capitol siege":
And here below is "Sergeant" Steven Miles' signature on the DOJ agreement, in which he's pleaded guilty to attacking the Capitol and being, in his own words, an admitted terrorist thug: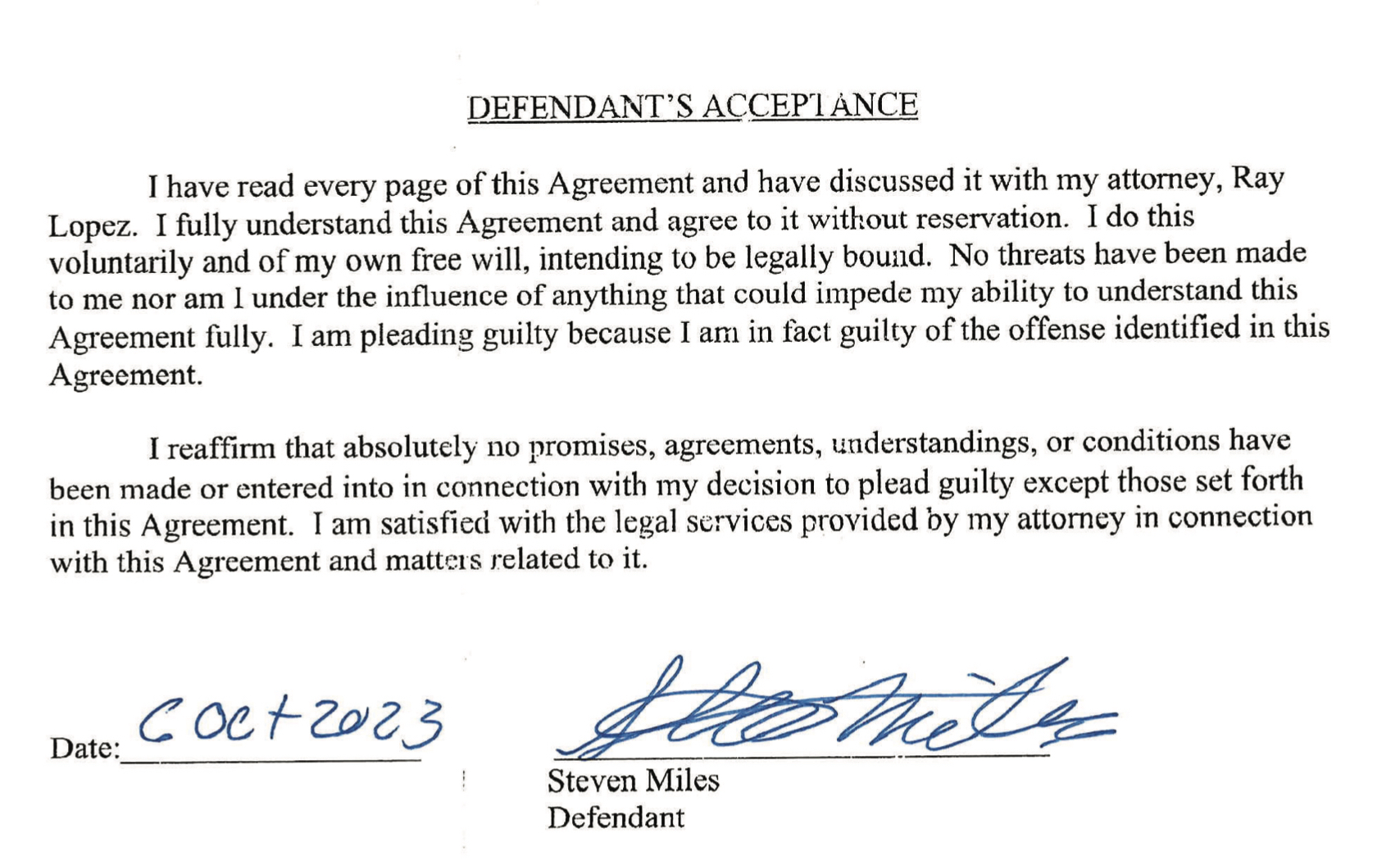 Here's the full plea agreement and sentencing guidelines, with Steven Miles admitting guilt to the felony charge of assaulting officers:
Miles Plea by Str8Up on Scribd
Note that the agreement is dependent upon Miles' co-defendant Matthew LeBrun also pleading guilty to his own separate charge, which he did today. LeBrun pleaded guilty to entering a restricted building and could face up to six months in prison. His sentencing will be on January 23rd.
Finally, here below is the Statement of Offense outlining exactly what convicted felon Steven Miles has admitted to doing on January 6th. We'll have an update following his sentencing on February 9th:
Miles Offense by Str8Up on Scribd