Abusive Sociopath Nica Noelle Says She's Leaving Icon Male (Again) To Launch A Lesbian Studio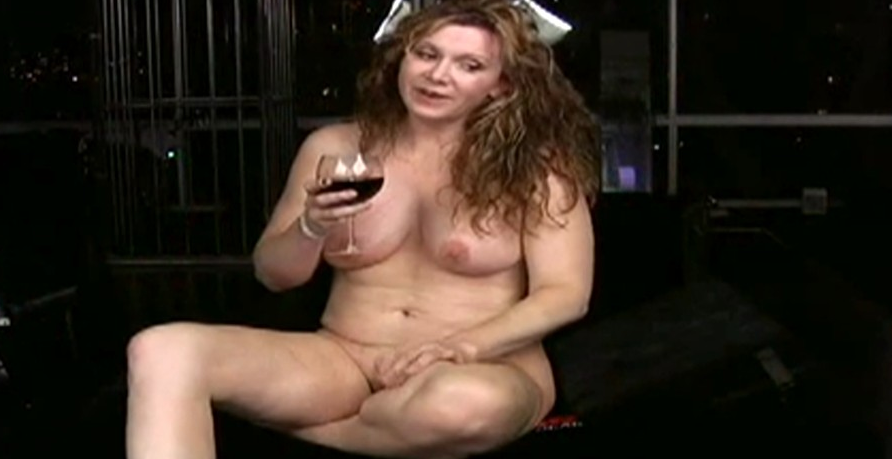 She's run out of male performers to abuse on set and harass on social media, so what's a deranged director who's been exiled from virtually every corner of the porn industry got left? Female performers, apparently. For at least the second time this year, Nica Noelle once again says she's leaving gay porn (which she's repeatedly labeled a "toxic nightmare"), and now she's set her sights on female performers for a lesbian porn studio: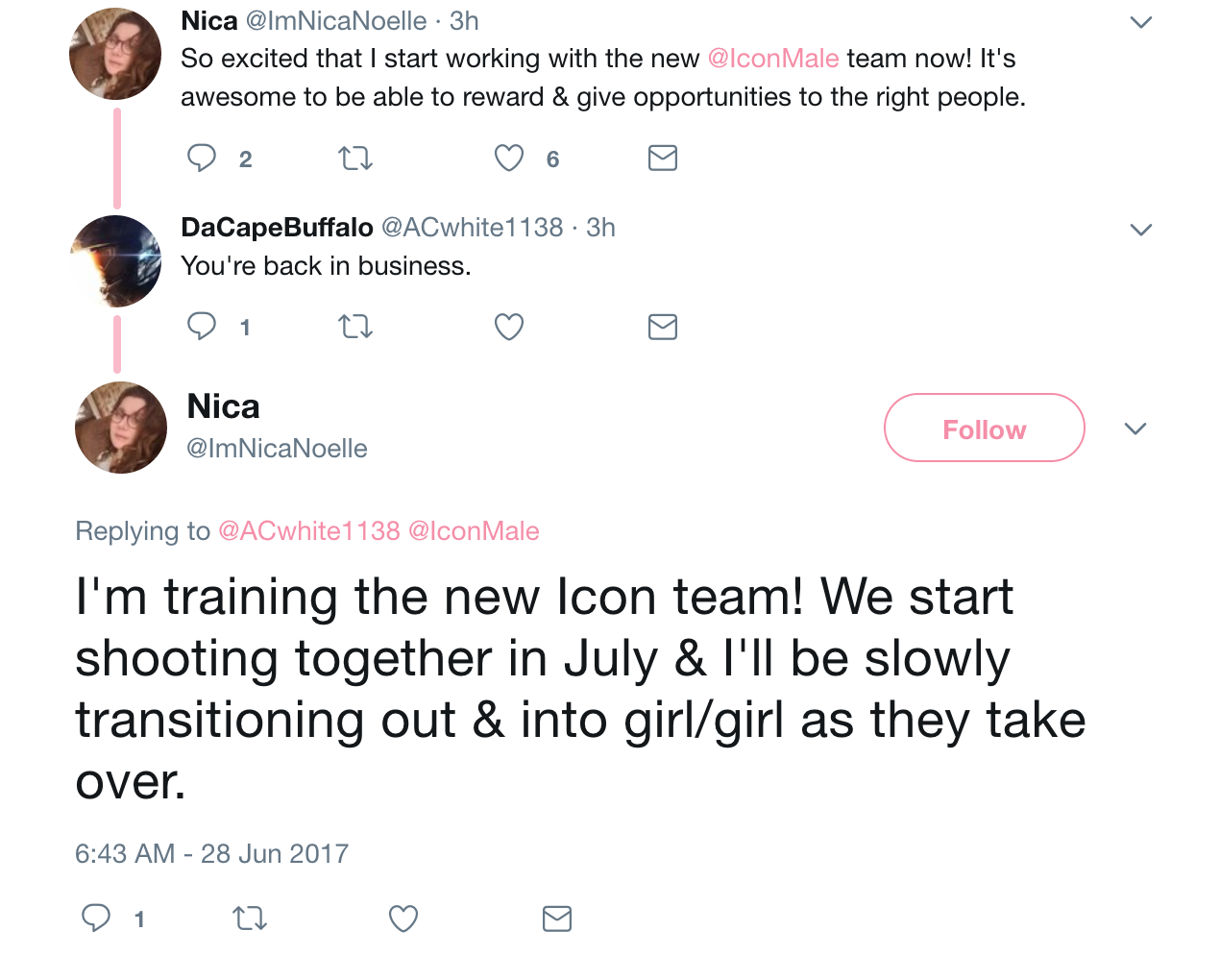 As always, take whatever Nica Noelle says with a grain of Nica Noelle's missed Thorazine dose. Last summer, she told fans she was leaving gay porn to become a real estate agent, but she of course never actually left gay porn, and has continued shooting up until at least last month.
While it's not clear who will allegedly be taking over Nica Noelle's incest porn studio permanently, director Chi Chi LaRue did announce that she'd be filming at least one movie for Icon: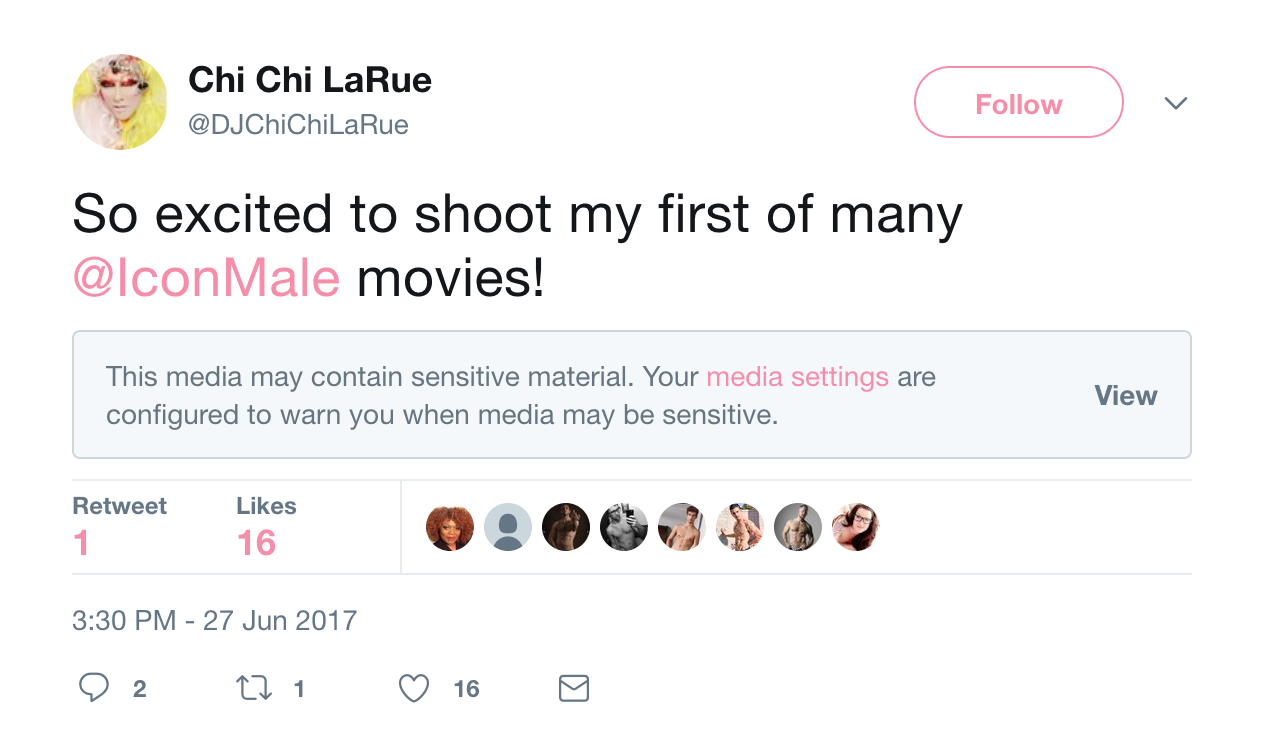 And, of course, an unstable Nica Noelle is already showing signs of hostility: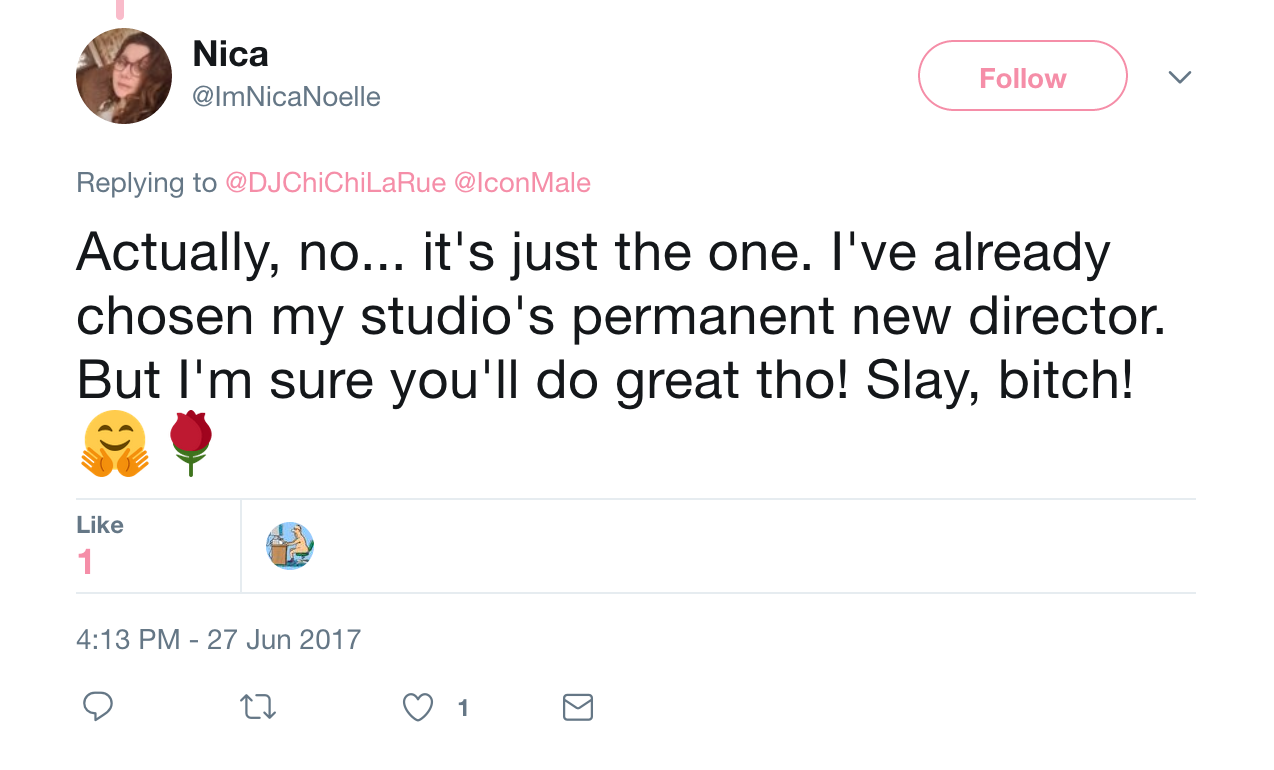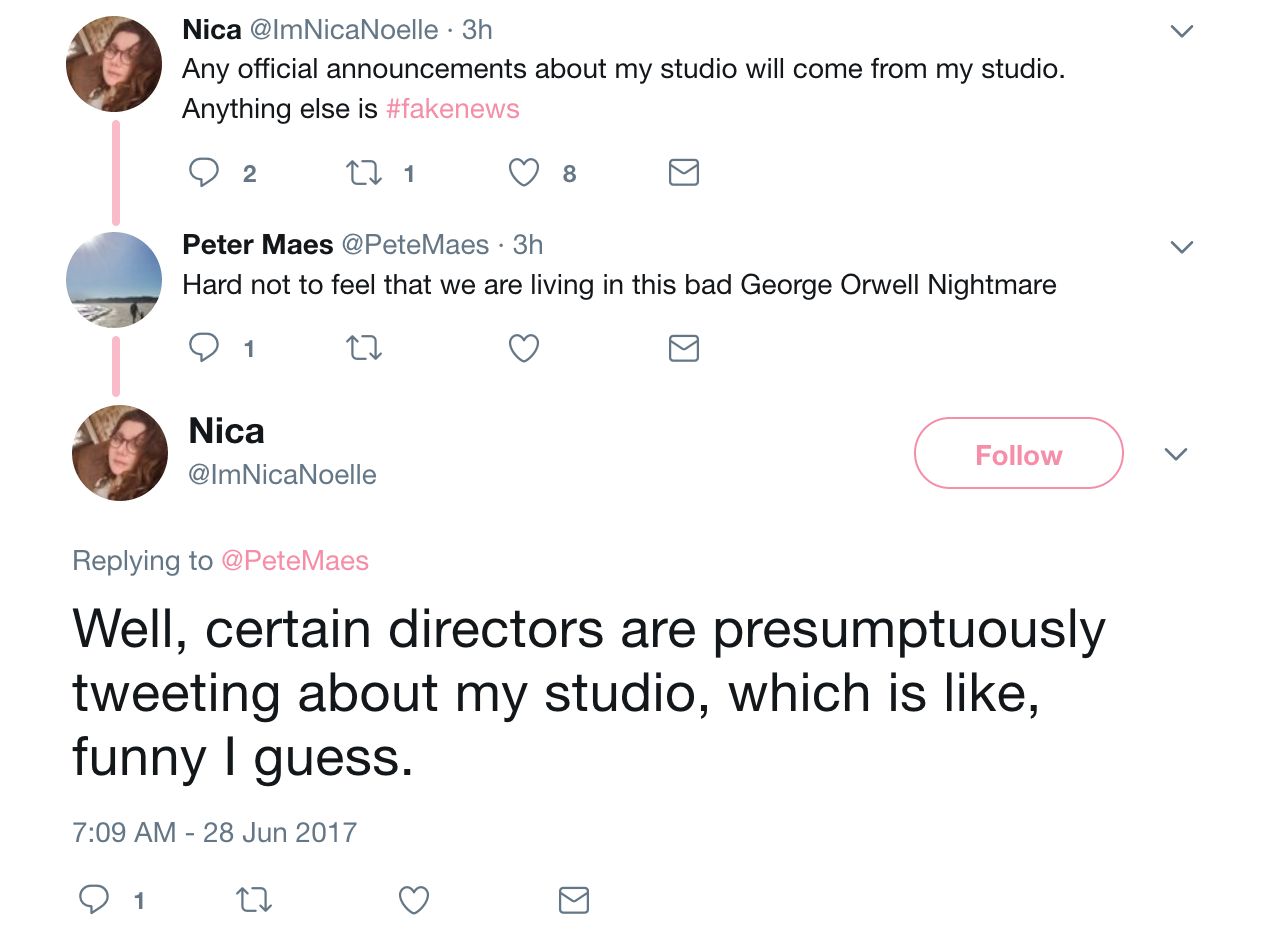 I'm sure this transition will run smoothly for everyone involved.
If and when LaRue's and other directors' Icon movies are released, Str8UpGayPorn looks forward to covering them:
Although she's blocked from viewing all of Str8UpGayPorn's social media, Nica Noelle was still able to see Str8Up's tweet (obviously from one of her fake accounts), and she responded with a death threat, referencing a head injury I sustained last October:
This is, of course, not the first time Nica Noelle has sent death threats to Str8UpGayPorn. After over a dozen models came forward to speak out about Nica Noelle's abusive behavior on set, Nica Noelle used several of her Twitter accounts to threaten me (and my family) for publishing her employees' stories of abuse: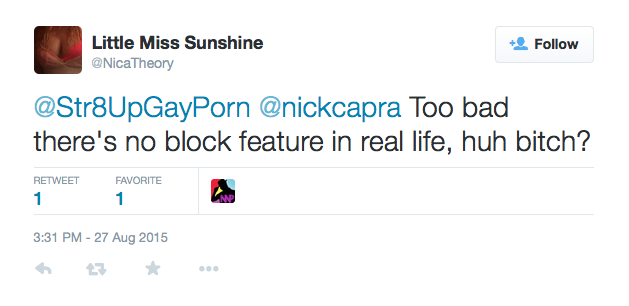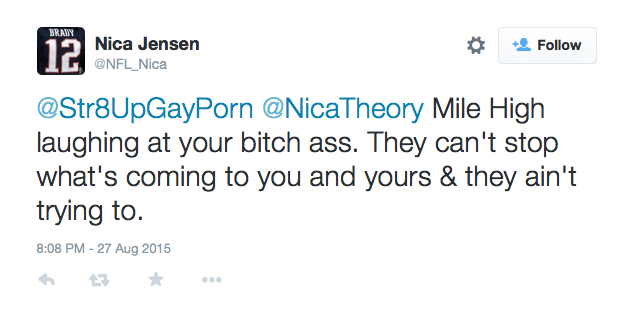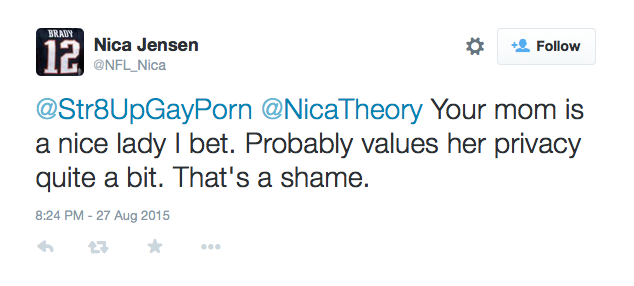 Nica Noelle has operated at least nine different Twitter accounts publicly since 2013 (and that's not counting all the fake ones she undoubtedly uses to harass and stalk people), and she's conveniently deleted all of them after making death threats, publishing other people's private information, insulting models, and making countless defamatory statements about various people in the adult industry. So, it must be nice for her to start a fresh new account, where she can just act like the previous accounts simply never existed.
Luckily, most industry members know exactly who Nica Noelle is: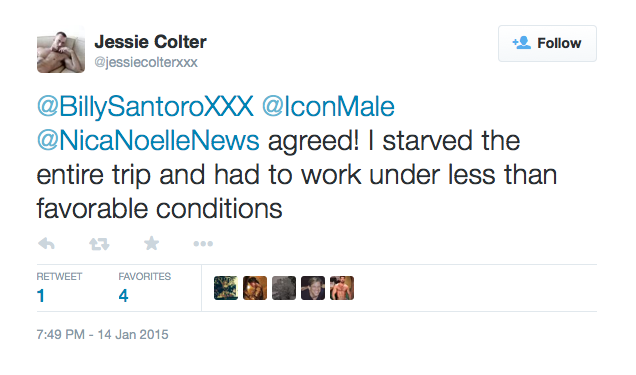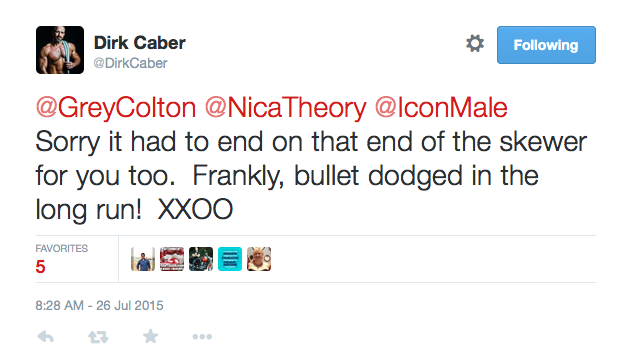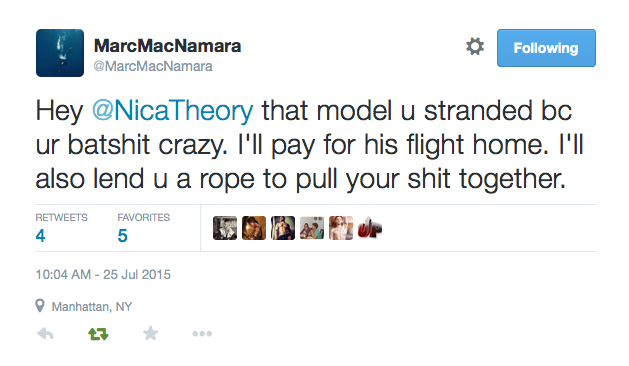 One by one, models and other studios have vowed to never work with Nica Noelle again. Even prior to Icon Male, when Noelle worked for other studios, there were complaints about her behavior. The emails below came to me back in 2015 from a source inside AEBN, where Noelle directed for a studio called "Rock Candy":
If Nica Noelle does launch the lesbian porn line, it'll presumably be funded by the same Canadian who runs Mile High Media (Icon Male's parent company), a straight man named Jon Blitt. So, while fans and other industry members continue to call out Nica Noelle for the death threats, the harassment, and the model abuse, don't forget that there's a straight man in Canada paying her to do it.