Sean Cody's 10 Biggest History-Making Moments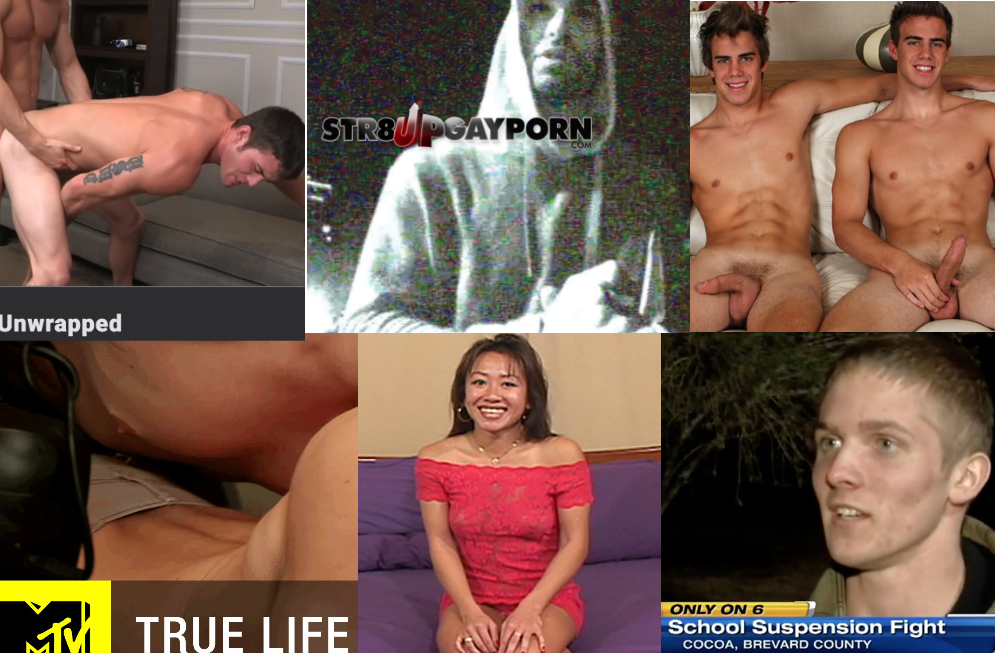 In 2001, an unknown director/producer and his San Diego-based amateur gay porn studio went online, changing gay porn forever. That studio, Sean Cody, redesigned the way gay porn was cast, filmed, edited, released, and viewed by consumers. From gay-for-pay "straight guys" having sex with other men for the first time, to the rise of internet porn, to the mainstreaming of bareback, and to creating simply the best gay porn scenes, Sean Cody led the industry for nearly 15 years, always one step ahead of their competitors (many of whom had been around years before the actual "Sean Cody" even thought of launching a studio). Sean Cody's iconic trailblazing days are behind us now, but in honor of their legacy, here's a look back at Sean Cody's 10 Biggest History-Making Moments.
(Note: While some are mentioned here, this is not a list of the "best" Sean Cody scenes or models. For those types of lists, view the Top 73 Sean Cody Scenes or the Top 20 Sean Cody Models.)
10. Igor Kolomiyets
Str8Up's story on fashion model Igor Kolomiyets becoming a Sean Cody model named Allen was published over three years ago, but his name still comes up on the most-searched list here every year, as he continues his modeling career. High profile fashion model and big-dicked gay porn star? Who says you can't have it all.
9. The Twins: Jeff & John
It's the one and only time Sean Cody featured siblings in the same gay porn scene, and while these hot as fuck real-life brothers didn't go as far with each other as other gay porn twins (all they do is jerk off and cum next to each other on a couch), it was still a memorable moment, and something relatively (pun intended!) shocking for Sean Cody, back in 2008.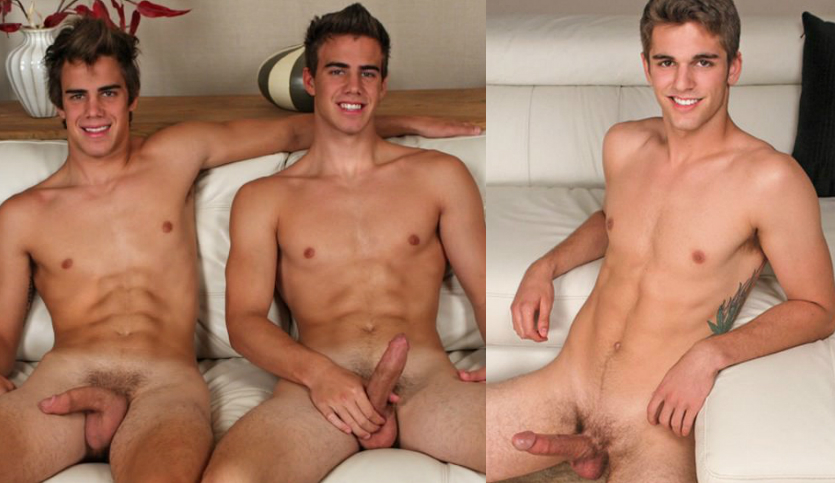 Side note: Uhhh, looking at Jeff and John now, they almost look like they could be related to current Sean Cody model Jess?
8. Mountain Getaway Orgy
Not just the best gay porn scene of 2013, and not just one of the best Sean Cody scenes ever, but one of the greatest gay porn orgies of all time. The 10-minute finale alone—in which gangbang bottom Bryce is pumped full of five consecutive creampies—is one of the best things ever captured on film. From casting to directing to editing, the production of Mountain Getaway Orgy is pure gay porn perfection.
7. Brandon's Bottoming Debut
On the flip side, "Brandon's Bottoming Debut" is arguably the worst scene ever released by Sean Cody. Adding to the video's overall awfulness (a limp-dicked Brandon practically falls asleep while the otherwise excellent Tanner lazily sticks the tip of his dick into Brandon's butt) was the fact that the studio went into overdrive promoting and teasing the "bottoming debut" as a must-see event. Instead, the scene was obliterated by critics and left fans outraged, making it an epic flop.
6. "Gang Bang Girl"
The notorious "Gang Bang Girl" is one of the few women to ever appear on Sean Cody (Tina was another female performer featured on the site, but I think that's it), and she's the only woman with her own model profile page on the site. Gang Bang Girl had a very brief Sean Cody career, starring in just one scene (a gang bang, obviously) in 2002. But, her impact lives on forever.
5. Sean on MTV's True Life
A source inside Sean Cody once told me that they'd been approached by reality TV show producers all the time, asking for a peek inside the legendary studio. Mr. Cody smartly never gave in, keeping the allure of his models fully intact. But, when Mindgeek purchased Sean Cody in 2014, that changed. The PR and advertising departments were taken over by a corporate conglomerate, and MTV was allowed to film crew members and models for an episode of their ongoing "documentary" series, True Life.
That episode, "I'm A Gay-For-Pay Porn Star," featured
Sean Cody's Sean
(as well as Forrest), and was no doubt fun for MTV viewers who knew nothing about gay porn. But for fans of Sean Cody and haters of gay-for-pay models, it was a mess. Unless you're deliberately trying to undermine your own brand, why put a model on TV to tell people that "fucking a guy is like fucking a watermelon"?
4. Bailey's Fuck Buddy
"Bailey's Fuck Buddy" has arguably gone down as one of the greatest (if not the greatest) Sean Cody scenes of all time, according to many longtime fans. As those fans have noted, the first-time fucking between straight performer Bailey and his real-life straight best friend from high school is intense, passionate, and best of all, 100% authentic. That high school BFF, Jess, only appeared in the one scene, and he never returned to the site again.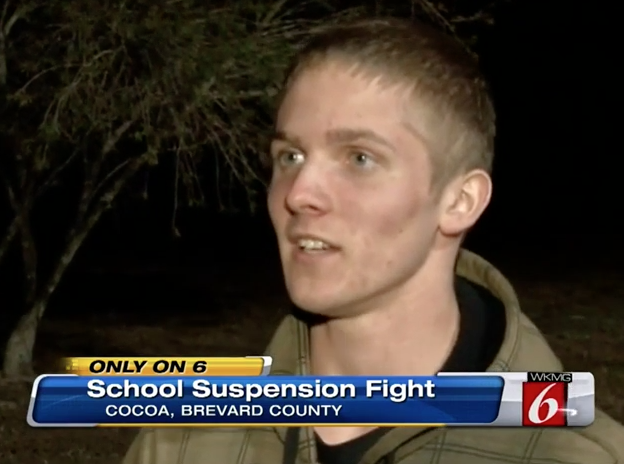 3. High School Student Noel
As unfair as what Noel had to go through at his Florida high school, a Sean Cody model making national news after not doing something illegal (see item #2 below) was at least a breath of fresh air. Luckily, the high school lifted Noel's suspension (which was originally ordered after classmates told school administrators that Noel was a gay porn star) and he was allowed to finish his senior year without further interruption. Best of all? The big-dicked, versatile star returned to Sean Cody following the scandal and starred in one of the best scenes ever, when he and Curtis fucked each other simultaneously.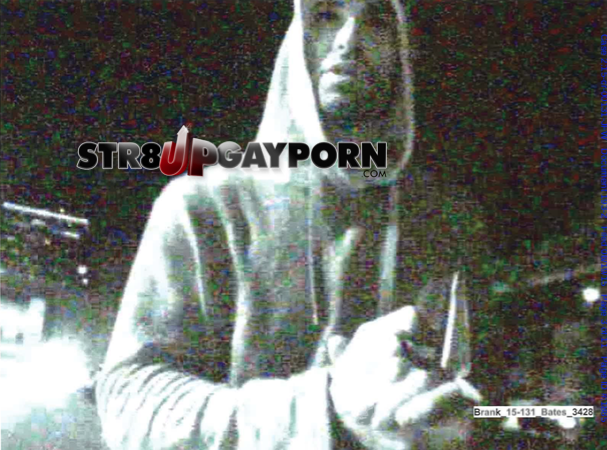 2. Bad Boys: Jarek, Jason, Francisco, Brooks, et al.
In addition to recruiting hot models, Sean Cody is known for recruiting hot criminals. After hundreds of national news headlines involving extortion, theft, murder, and even naked, cocaine-fueled mental breakdowns in front of a Cracker Barrel, it's clear that Sean Cody has a thing for bad boys. Eventually, there will probably be a post here ranking the Top 10 Sean Cody Models In Jail, but until then, revisit Brooks, Francisco, Robert, Marshall, and Addison's crimes using the links. And, keep up with Str8Up's exhaustive timeline of Jarec Wentworth's extortion trial/conviction and appeal here.
1. "Brandon & Pierce Unwrapped" Ushers In New Era Of Bareback Gay Porn
While bareback gay porn was everywhere throughout the 1970's and 1980's, condom porn quickly became the new standard by the early 1990's, in the wake of the AIDS epidemic. A handful of niche, underground studios started making bareback porn a decade or so later, but the majority of studios stuck to condoms. Then, on Christmas morning in 2011, everything changed when Sean Cody released "Brandon & Pierce: Unwrapped."
The studio made sure to point out both in the scene's text description and the video itself that both Brandon and Pierce (a.k.a. Ryan Rose) underwent "strict testing protocols." The text, of course, quickly pivots from STD talk and gets back to the hot bareback action, with Pierce admitting, "There was no friction at all. I could really feel him inside me!" The praise, outrage, and—most importantly—sales came in droves, and every other gay porn studio recognized that the game had been changed. Sean Cody made barebacking great again!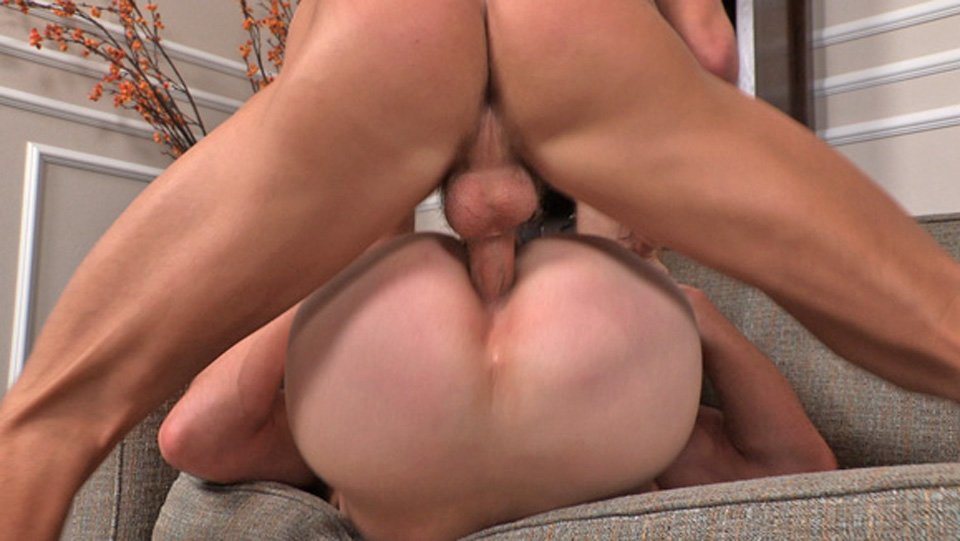 Within a couple of years, most studios ditched their condoms, too, and headlines popped up with the same two words every time: "bareback debut!" Randy Blue, NextDoor, and several other studios wanting their piece of the bareback pie joined in, and brand new bareback studios like Bromo and Sketchy Sex came into the mix, too. While a handful of studios continue to succeed with condom porn today, the majority have now made the switch to raw.
To be sure, bareback gay porn would've undoubtedly come into the mainstream eventually on its own, but as usual, Sean Cody did it first.
For the record, while "Brandon & Pierce" was the studio's first bareback scene, it's not their best, and it's not my personal fave. That would be 2015's "
Curtis & Randy
" (trailer above), which happens to be the last flawless gay porn scene Sean Cody released. In over two years, they haven't made anything as good.