Year In Review: The 50 Most Breathtakingly Amazing And Iconic Gay Porn Images Of 2014
Just like last year, it's time to feast your eyes upon the most amazing gay porn images of the year. Some bad, some good, and all unquestionably iconic, here are The 50 Most Breathtakingly Amazing And Iconic Gay Porn Images Of 2014!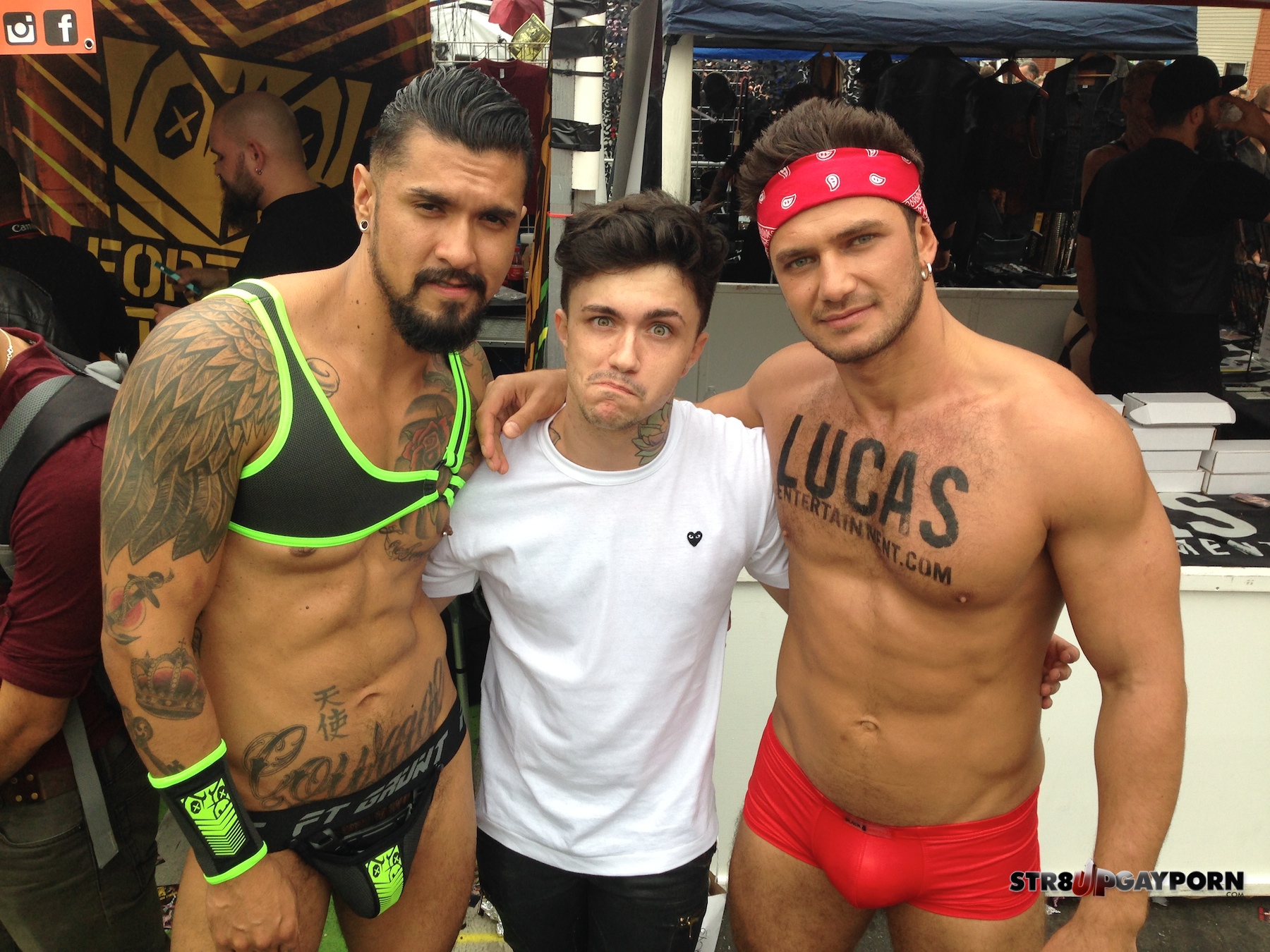 50. Boomer Banks, Jake Bass, and Dato Foland enjoyed Folsom Street Fair.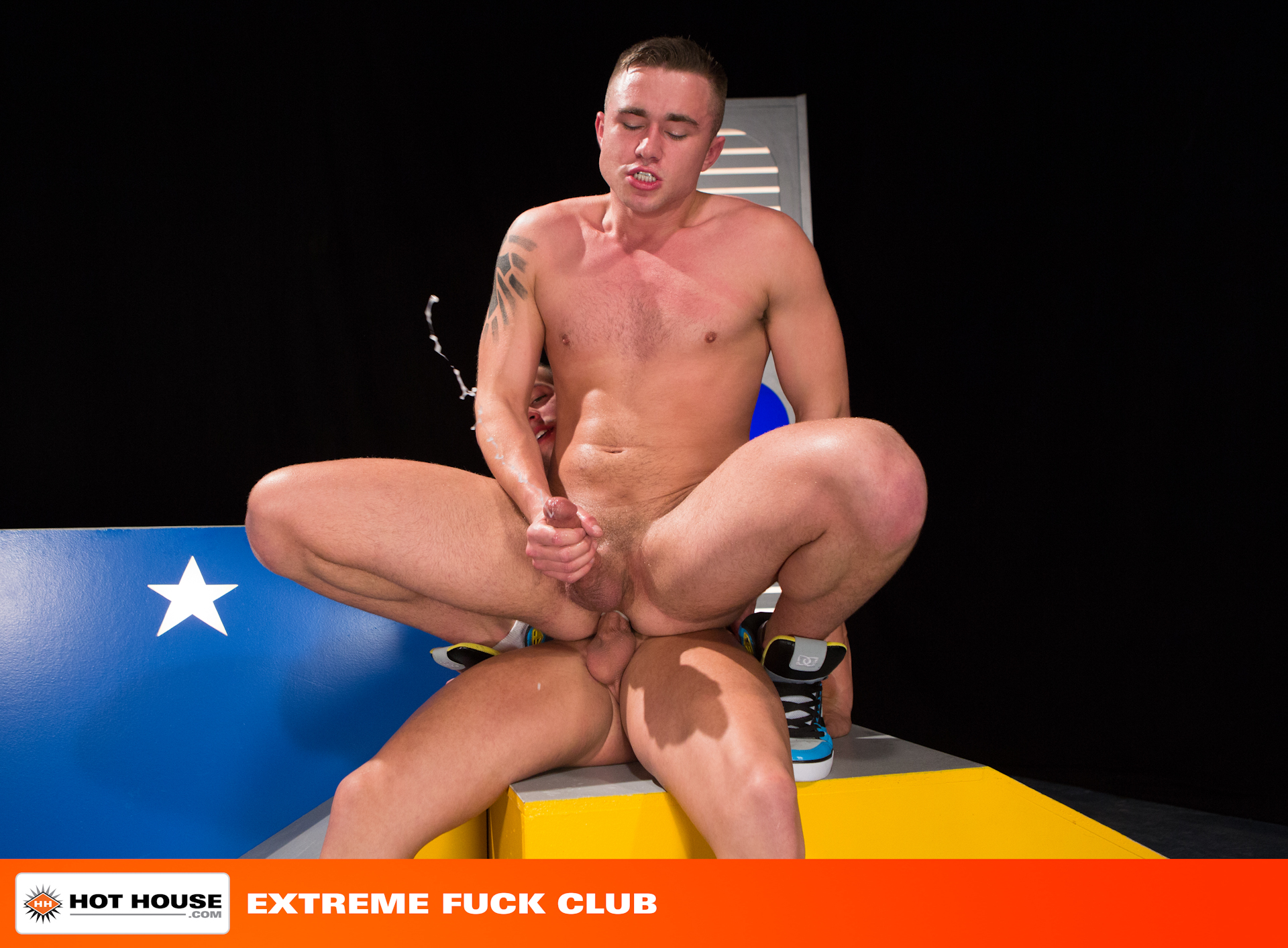 49. Leo Sweetwood busted one of the biggest nuts of the year in Hot House's Extreme Fuck Club.
48. Str8UpGayPorn caught James Jamesson's only public appearance of 2014, at Rentboy's Hookies (seen above with Boomer Banks); 47. British gay porn star Tyson Tyler made a rare U.S. appearance at the same event, and was greeted by Diesel Washington.
46. Nicki Minaj brought a very special bodyguard to the 2014 VMAs: Former gay porn star Kevin Falk.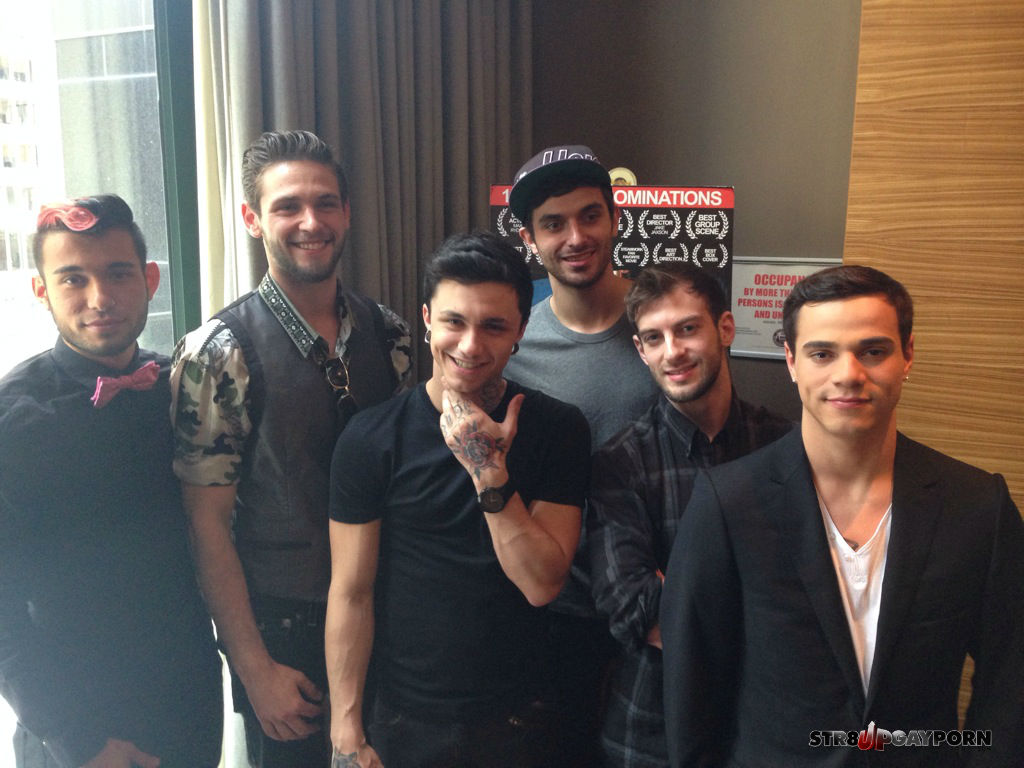 45. CockyBoys Ricky Roman, Duncan Black, Jake Bass, Dillon Rossi, Bravo Delta, and Levi Karter assembled for a Grabbys pre-party in Chicago.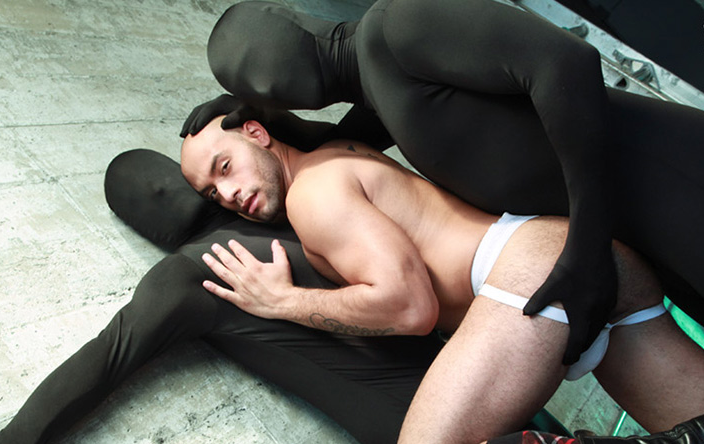 44. Leo Forte flanked by two masked men in one of NakedSword's most interesting movies of 2014.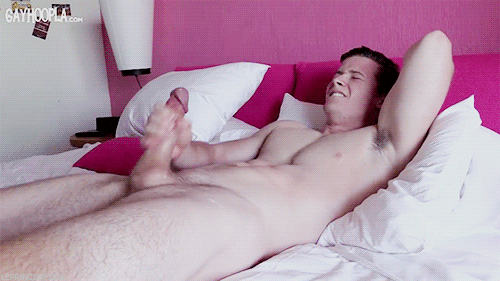 43. Gay porn newcomer Aiden Miller had one of the largest, most unforgettable cocks of 2014.
42. Gay porn newcomer Tyler Hill had one of the prettiest, most unforgettable holes of 2014.
41. Johnny Rapid cried at the Cybersocket Awards; 40. Jesse Santana and mr. Pam reconnected at the Grabbys.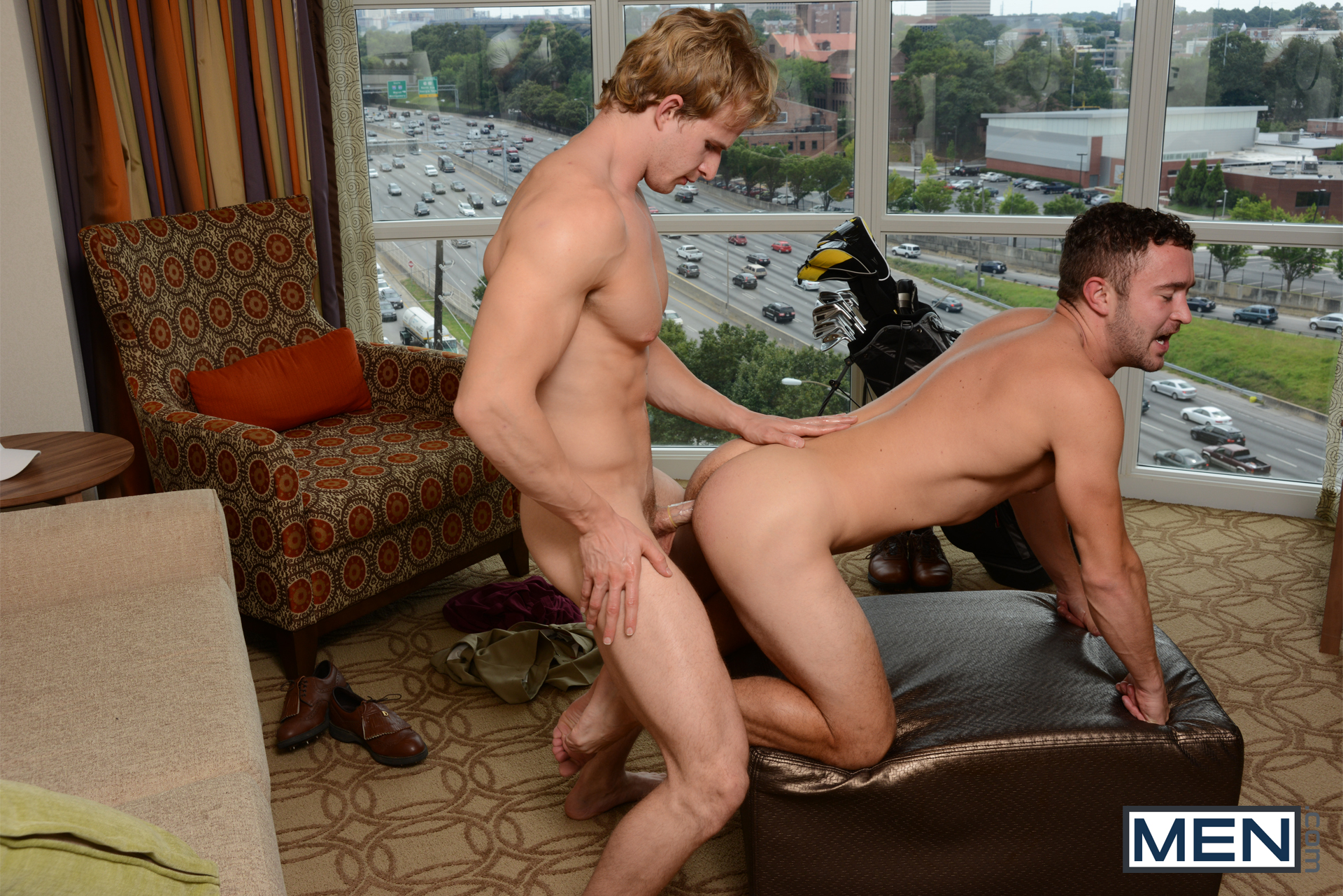 39. Who could forget when Colt Rivers got fucked in front of a freeway? (And who could forget that camera man's reflection in the window?)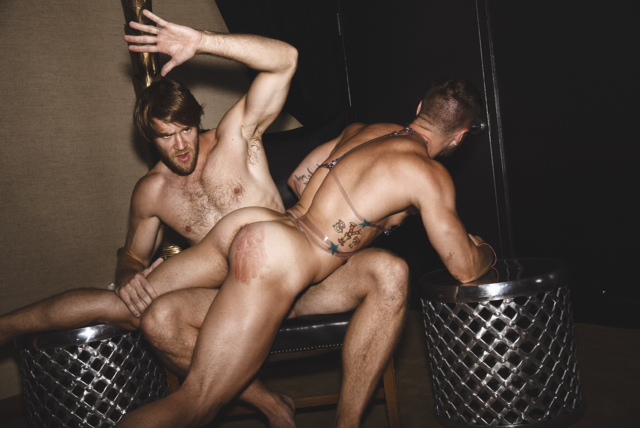 38. Will Wikle gladly let Colby Keller take out some of his aggression on the former Big Brother player's firm cheeks.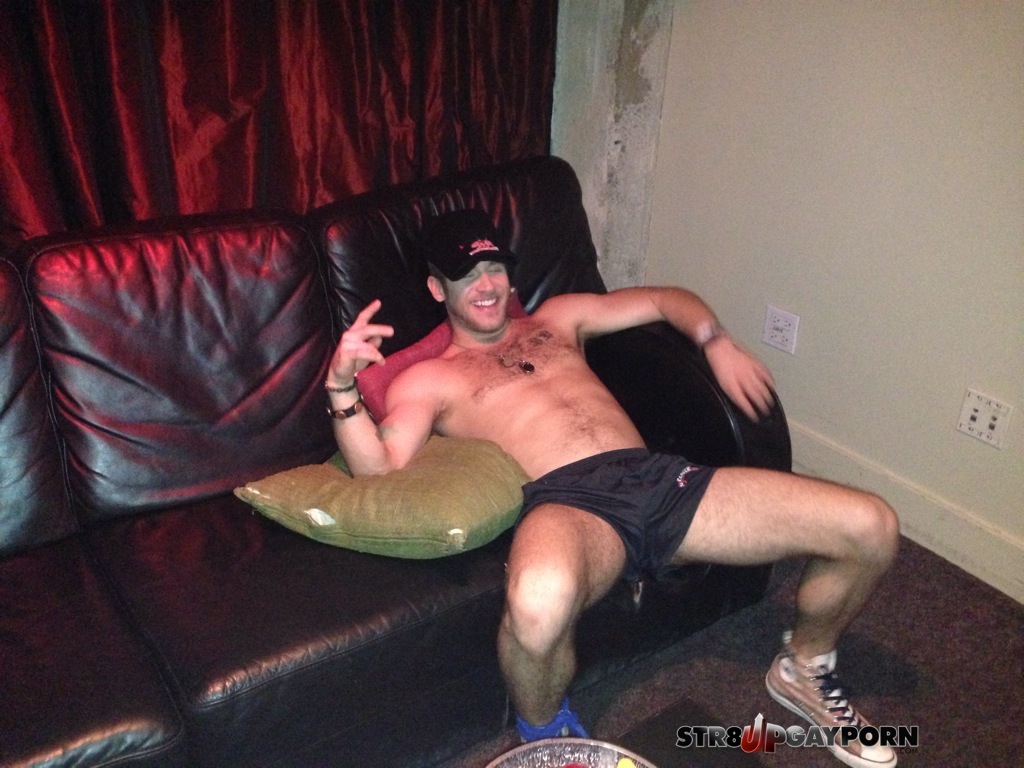 37. Falling asleep in public was all the rage in 2014, as Shawn Wolfe drifted off during Raging/Falcon's Folsom party.
36. An elderly gentlemen took a catnap during Folsom Street Fair; 35. At a Grabbys after party, Tim Valenti caught some Z's beside his BFF Chi Chi LaRue.
34. A beaming Alaska Thunderfuck and devilishly handsome Boomer Banks at the Cybersocket Awards; 33. Diesel Washington, Ryan Rose, and Hunter Page made for a hot threesome at the Grabbys ceremony.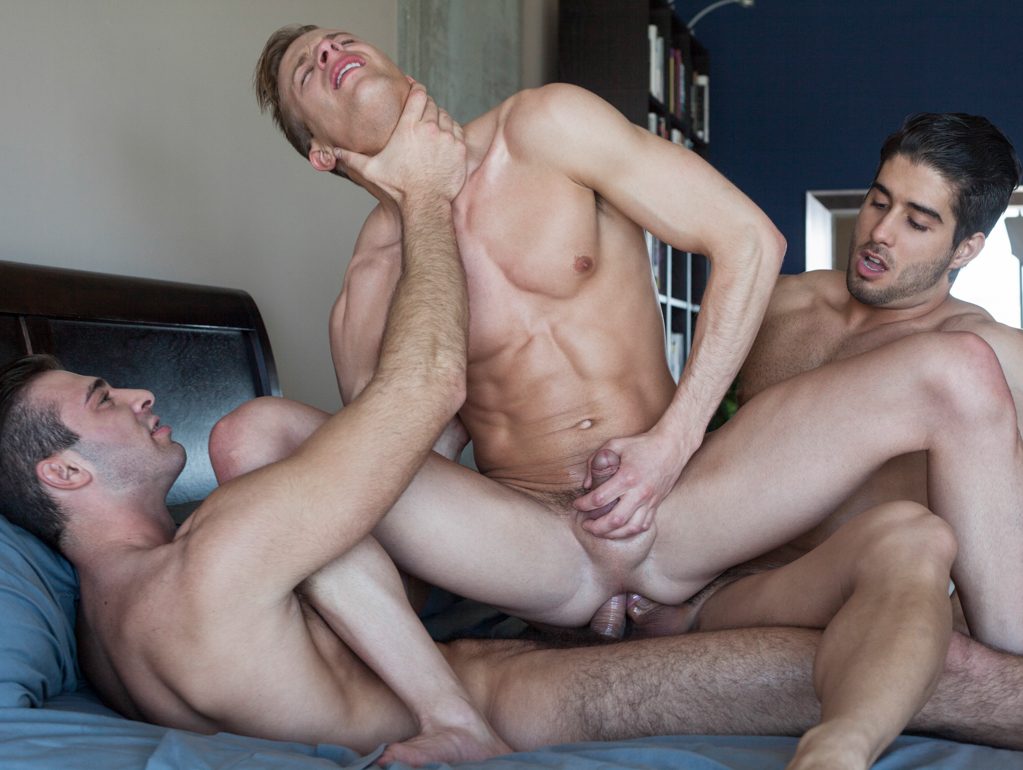 32. When he wasn't being a diva, Jarec Wentworth was choking and DP'ing Skylar West with Diego Sans.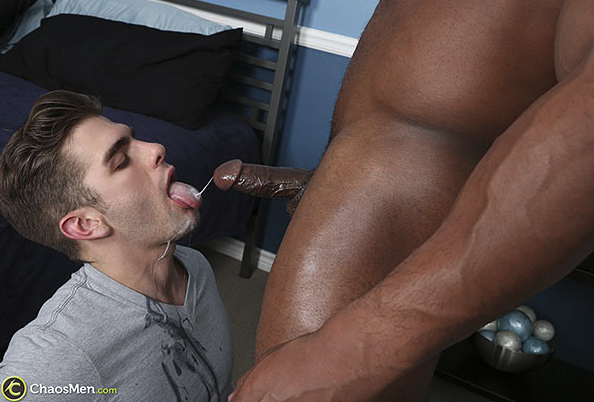 31. Shiloh sucked a zillion dicks in 2014, but perhaps he'll be remembered most for the sloppy blowjob he gave to big black bodybuilder Prentice.
30. Speaking of sloppy, who could forget when Tom Faulk spilled a cup of coffee onto Connor Maguire?
29. And who could forget when a bareback cum dumpster spilled a load of semen out of his asshole and into a toilet at the Sketchy Sex condo?
28. The hottest bareback sex of 2014 wasn't filmed in a gay porn studio, it was filmed in Sean Zevran's bedroom, as these leaked pics show.
27. Boomer Banks kidnapped Jake Bass.
26. BrokeStraightBoy Paul Canon was hot in 2014, but were his two straight brothers even hotter?
25. Real-life boyfriends Evan Parker and Tyler Hill posed for the best gay porn power couple photo of 2014.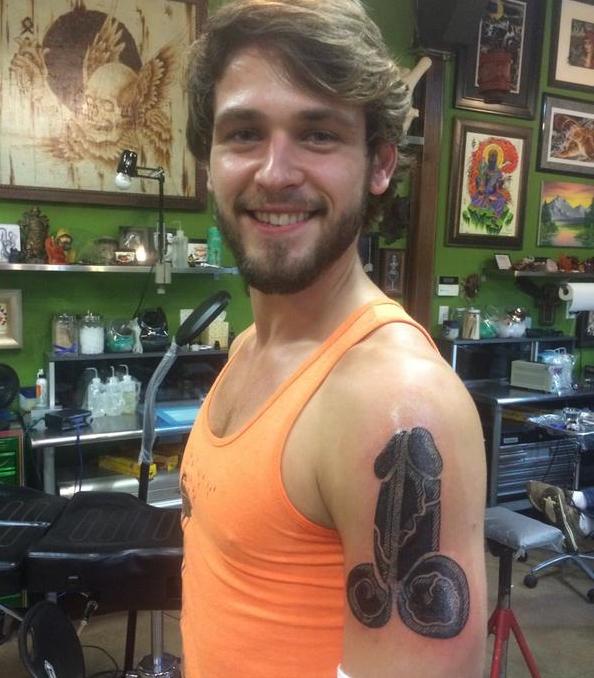 24. Duncan Black showed off the most controversial tattoo of 2014.
23. Gay porn star Deviant Otter did a lot of iconic things in 2014, but was pissing on his "brother" the most iconic of all?
22. Legendary performer Teddy made an appearance at a Grabbys after party; 21. Dmitry Dickov and Levi Karter became fast friends at the same party.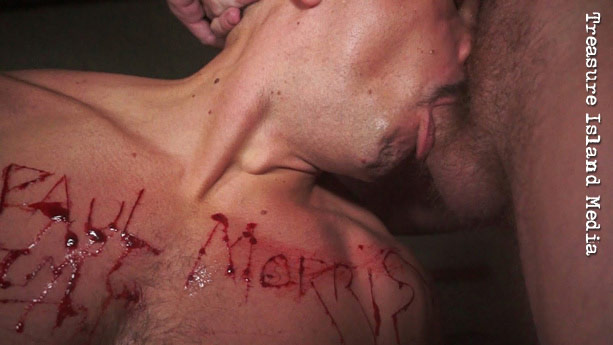 20. In 2014, Treasure Island Media proved just how desperate for attention they were.
19. Colt Rivers liked 'em big in 2014.
18. The best self-sucking gay porn star of the year was Dominic Santos.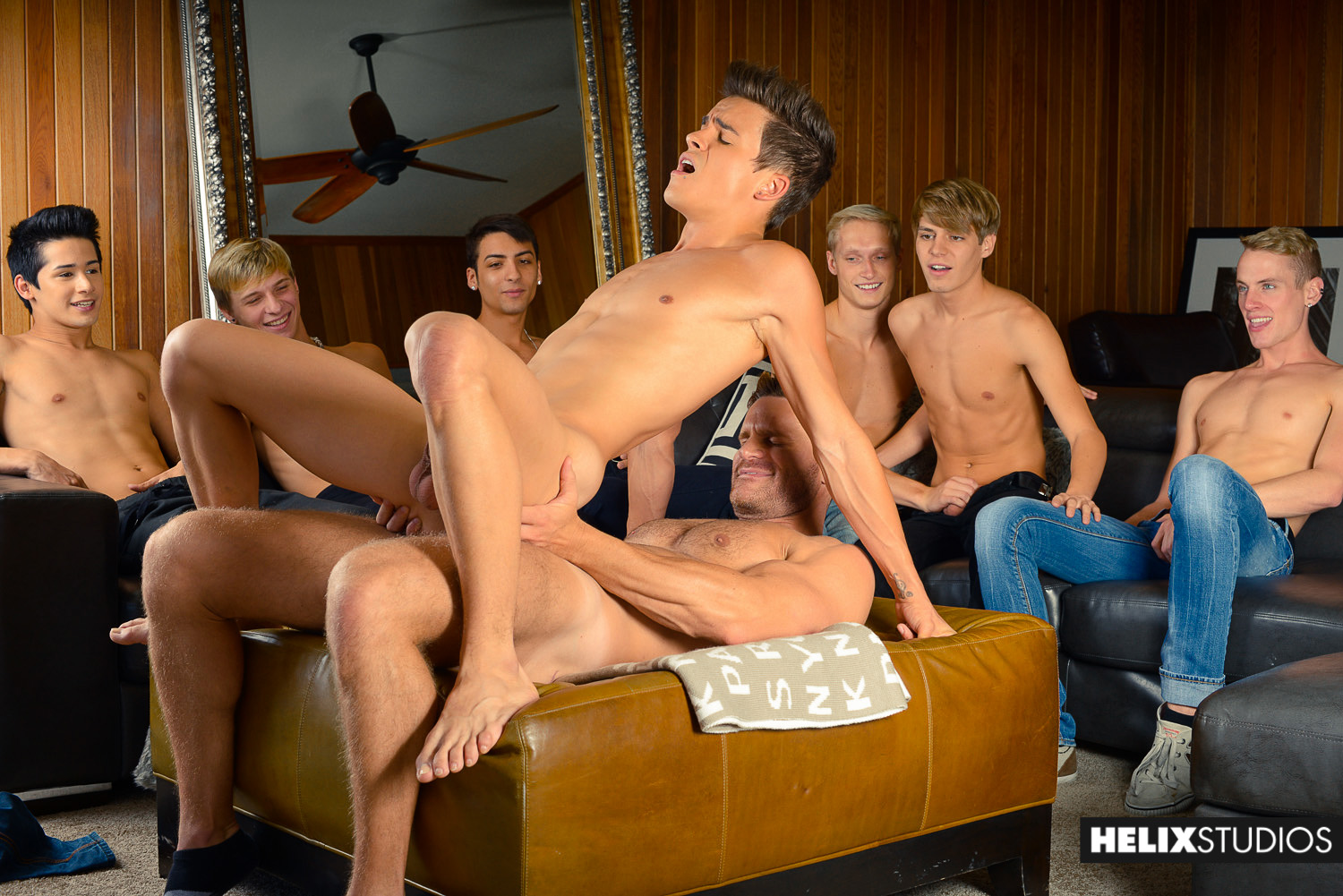 17. Getting fucked in front of all his friends was a personal highlight for Andy Taylor.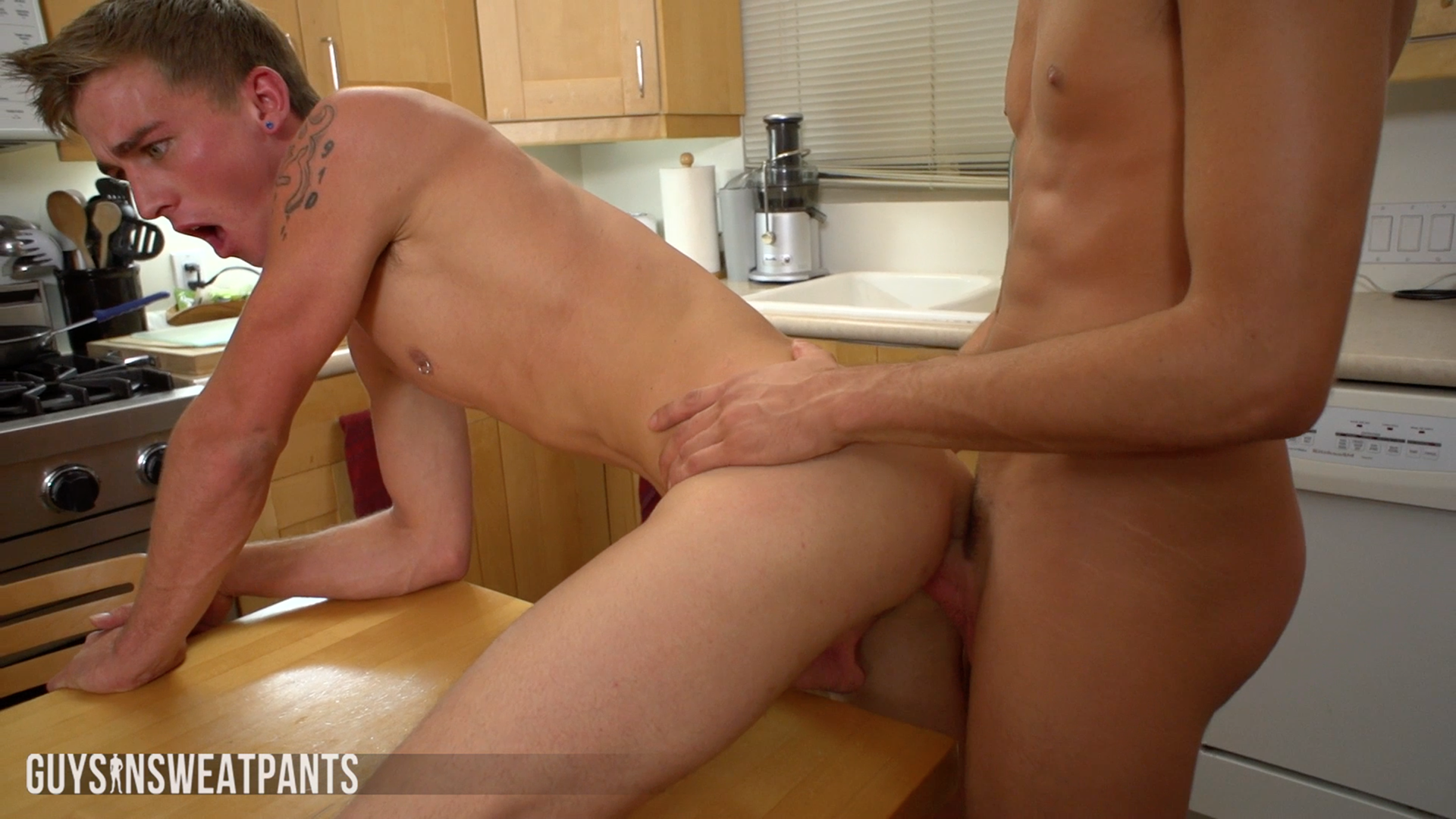 16. While being fucked by the biggest cock he'd ever taken, gay porn newcomer Tyler Sky nearly passed out.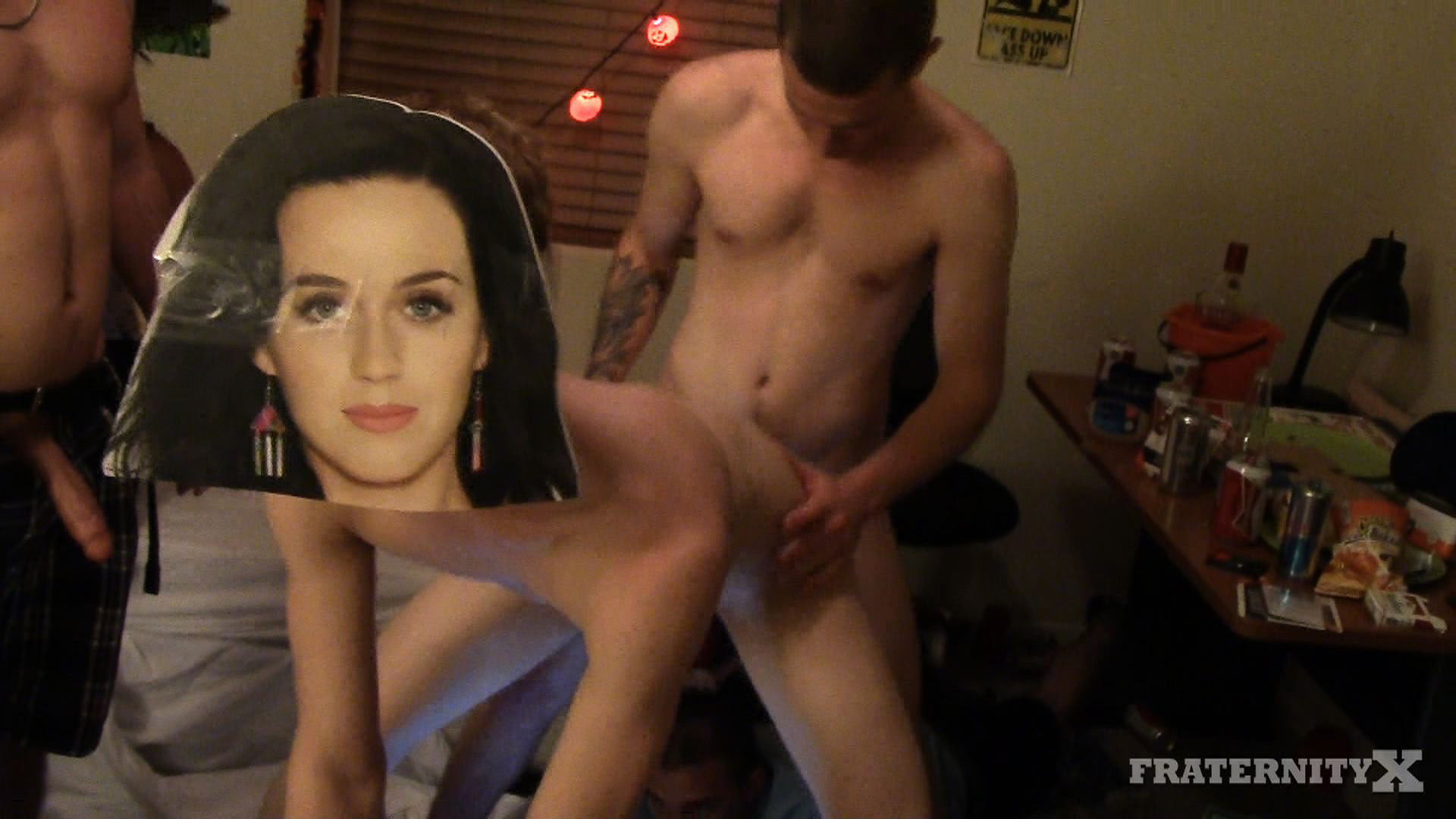 15. Pop star Katy Perry made her bareback gay porn debut by getting gangbanged and creampied on FraternityX.
14. If you think you can never forget the #1 cum facial of 2014, just think of how Seth Santoro must feel!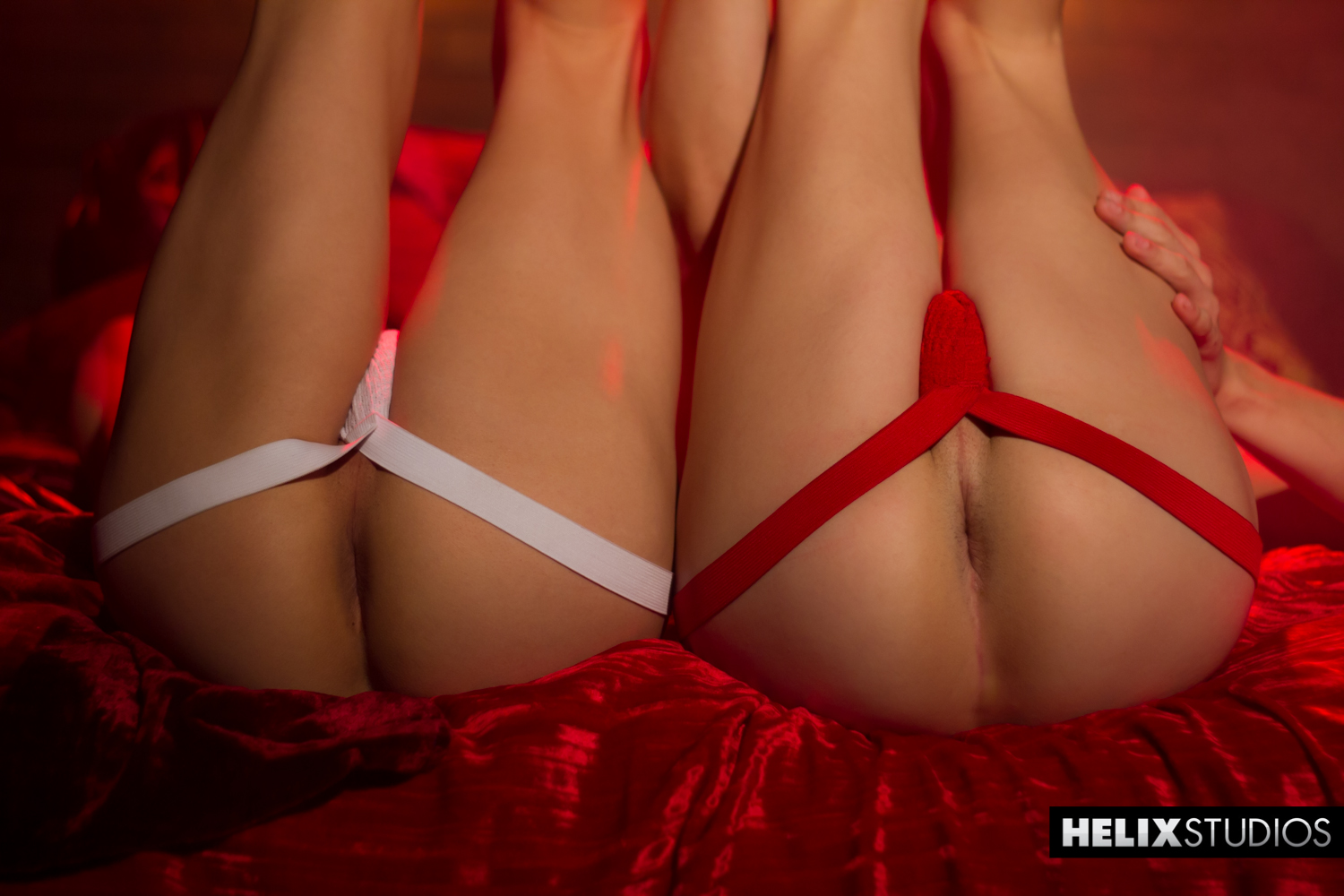 13. Helix Studios introduced us to Liam Riley in 2014 (he's the one on the left), and things haven't been the same since.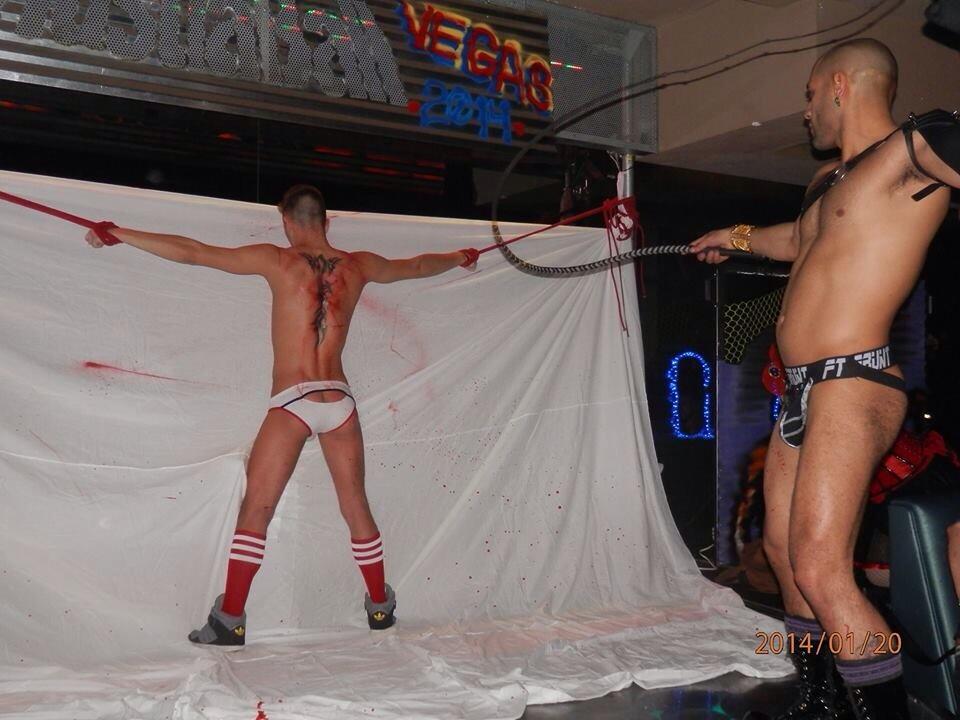 12. Leo Forte, mr. Pam, and JD Phoenix disgusted Max Ryder with their iconic blood orgy at Hustlaball Las Vegas.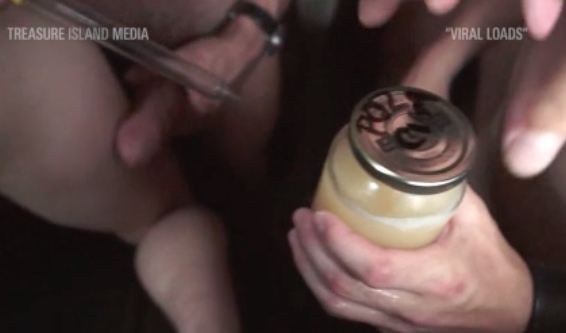 11. Speaking of disgusting, Treasure Island fetishized the transmission of HIV (but, too bad the person being "pozzed up" was already openly HIV-positive).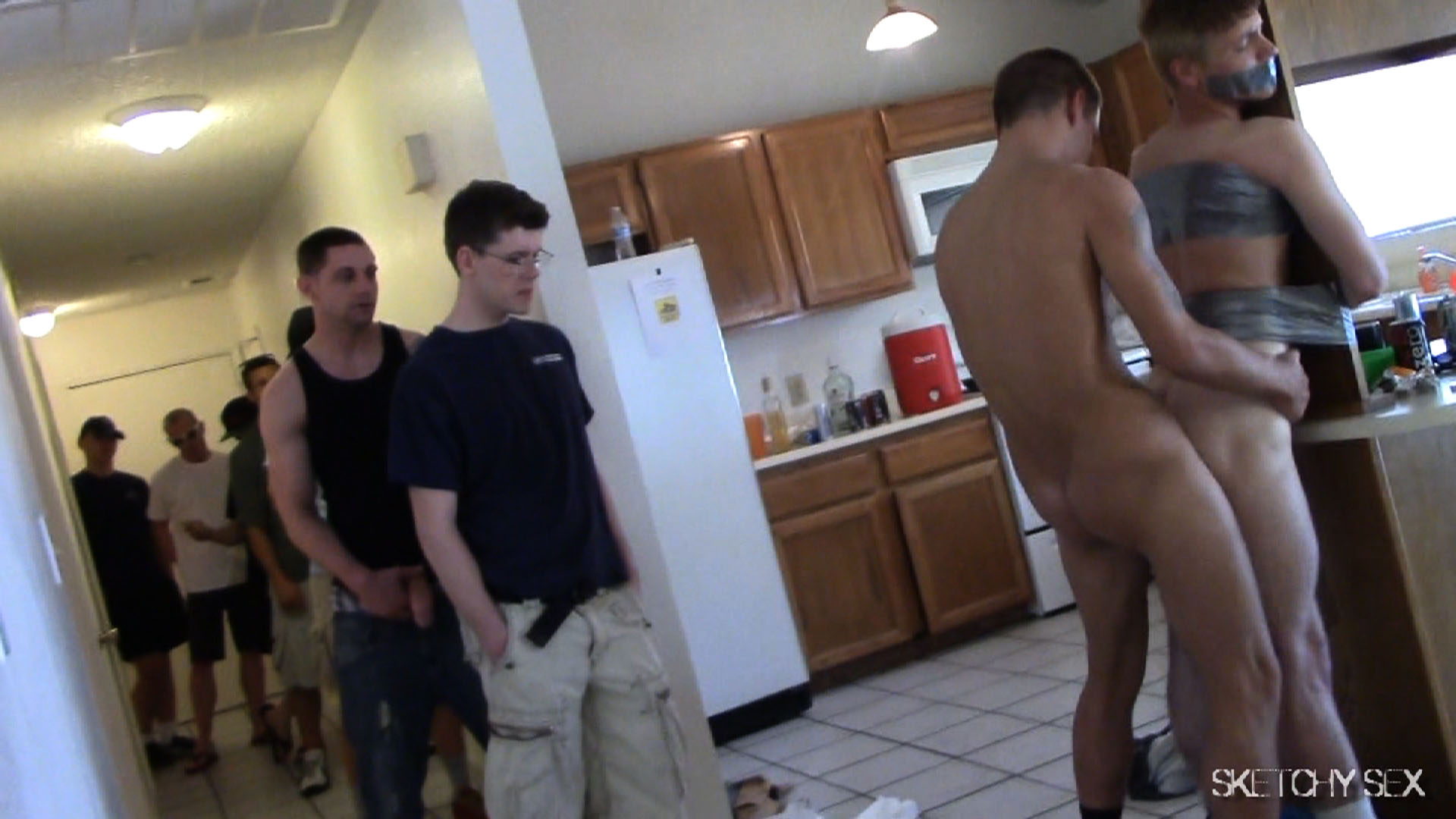 10. Sketchy Sex duct-taped someone to a kitchen counter and sent in a dozen men to bareback gang-rape him.
9. Sean Cody's Noel made the local news (and every single gay blog in existence) when he was temporarily suspended from high school for being a bareback gay porn star.
8. Gay porn star Christian Wilde performed in a straight porn scene with his very pregnant wife.
7. Former bareback gay porn star Mike Dozer was convicted of multiple felonies stemming from his sexual assault of a 14-year-old boy.
6. The best and most iconic gif of 2014: Connor Maguire fucking Levi Karter.
5. Austin Wilde surprised and delighted fans when he appeared in his first ever bareback gay porn scene with Tanner Bishop on GuysInSweatpants.
4. The prettiest picture of a penis in 2014 features Tommy Defendi, and it's no surprise. Tommy came in at #1 on the list of Gay Porn's Best And Biggest Cocks.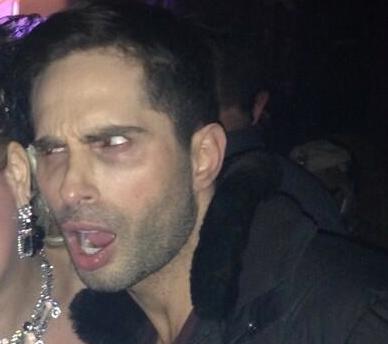 3. In the most disturbing photo of 2014, we saw what Michael Lucas looked like without make-up and Photoshop.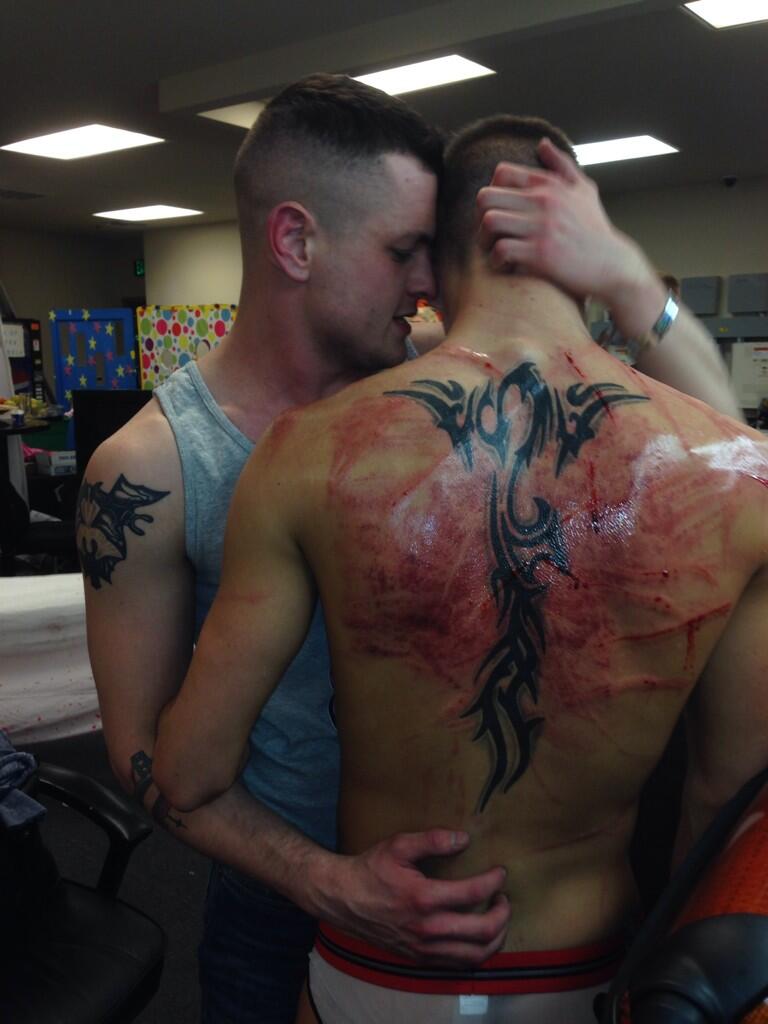 2. Blue Bailey embraced a bloodied and scarred JD Phoenix after his "sexy" stage show in Las Vegas.
And…
The #1 Most Breathtakingly Amazing And Iconic Gay Porn Image Of 2014 is…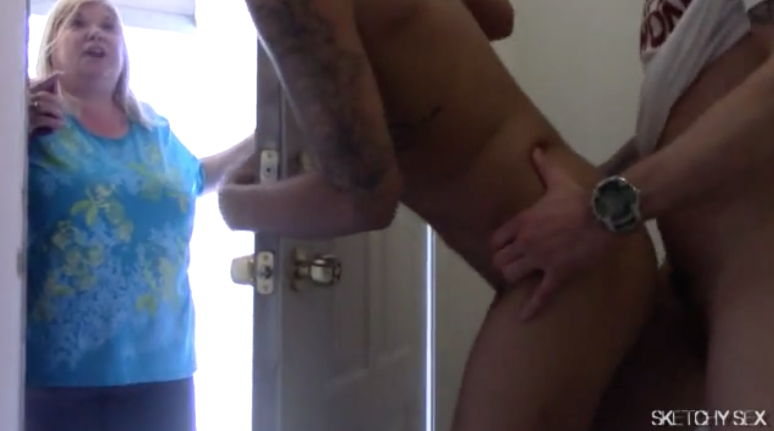 1. The bizarrely hot and yet ultimately insane image of a "nosy bitch neighbor" interrupting a bareback fuckfest in the Sketchy Sex condo is the most iconic gay porn image of 2014. Whoever this woman is, please give her all of the Oscars, Emmys, Golden Globes, and Grabbys.