Here's Why Jarec Wentworth's Trial Won't Start Until July
Given the flurry of motions filed and a new six-count indictment, it looks like Jarec Wentworth won't be going on trial for allegedly extorting Republican multimillionaire Donald Burns until July, Str8UpGayPorn can confirm.
According to the request below, both the prosecution and the defense have agreed on a new proposed trial date of July 7th, 2015. Not only do both sides need more time to prepare, but one of Jarec Wentworth/Teofil Brank's lawyers is scheduled for jury duty in June: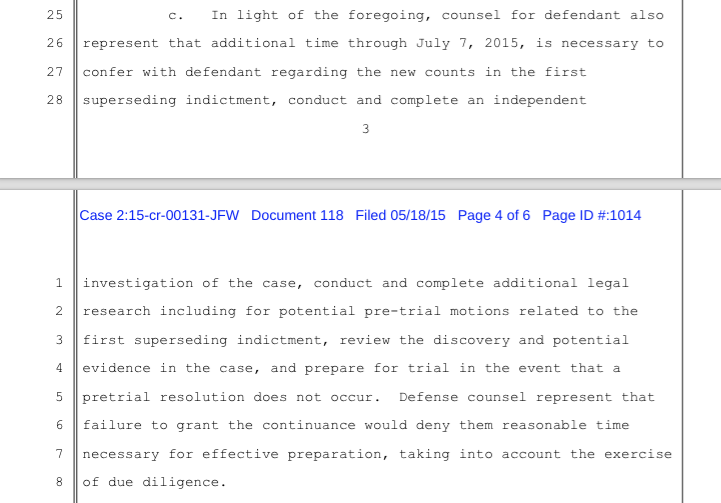 Since both sides have agreed on a new trial date, the judge will likely approve the continuance. Alleged victim Donald Burns is expected to be called as a witness at the trial, at which time his name will obviously become part of the public record (currently, the court is still protecting his identity by referring to him as "D.B.") If convicted on all seven counts, Brank faces up to 15 years in prison.
ICYMI, here is a complete and chronological recap of every single Str8UpGayPorn story on Jarec Wentworth/Teofil Brank and Donald Burns, starting with the Str8Up exclusive that first broke the news of Wentworth's arrest in Los Angeles on March 23rd.
—EXCLUSIVE: Jarec Wentworth Arrested For Felony Extortion; Demands Included $1 Million, L.A. Condo
—Gay Porn Stars Come Out In Support Of Jarec Wentworth's Extortion Plot!
—Jarec Wentworth Update: Bank Accounts Frozen, Arraignment Tomorrow, And Fucking Colt Rivers For The Second Time
—United States V. Jarec Wentworth: Read The Grand Jury's Indictment Charging Jarec Wentworth With Felony Extortion
—Defiant Jarec Wentworth Pleads Not Guilty, Remains In Federal Custody
—EXCLUSIVE: MagicJack™ Millionaire Donald Burns Sought "Private Meetings" With Sean Cody Models—With Alleged Extortionist Jarec Wentworth's Help
—EXCLUSIVE: Is This Jarec Wentworth In The Allegedly Extorted Audi R8?
—Jarec Wentworth's Lawyers Want To Reveal His Alleged Victim's Identity (Even Though The Internet Already Did)
—Jarec Wentworth Denied Bail, Will Remain In Federal Custody Until Trial; FBI Questioning Colt Rivers
—Colt Rivers Exclusive: Jarec Wentworth Used Str8UpGayPorn To Threaten Donald Burns
—EXCLUSIVE: Jarec Wentworth's Shocking Prison Email: "Donald Burns Raped Me"
—Jarec Wentworth Makes Local TV News
—EXCLUSIVE: Jarec Wentworth's Alleged Extortion Victim Donald Burns Tried To Buy A San Diego Election, With Help From Sean Cody's Ashton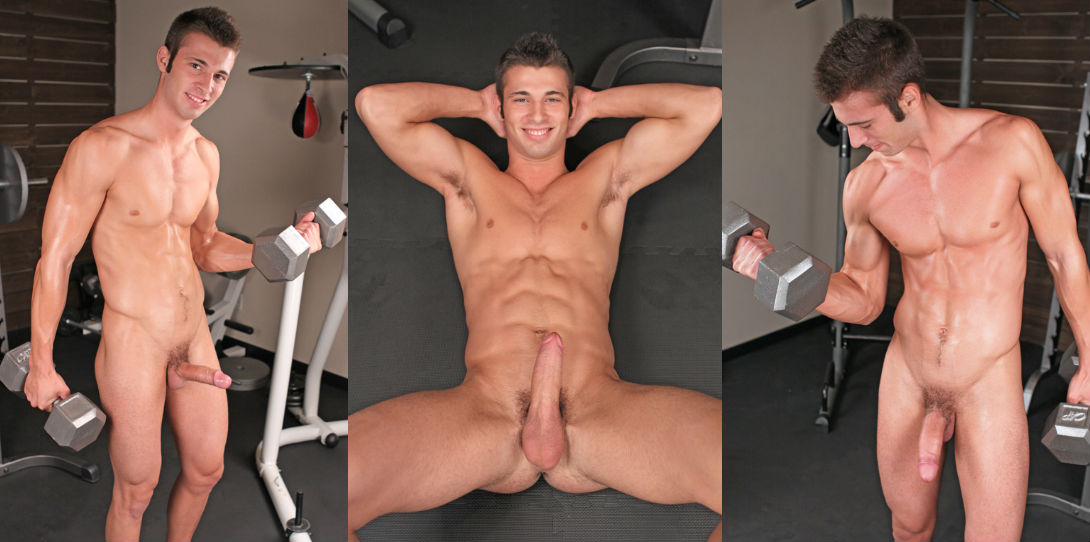 —Jarec Wentworth Indicted On Six New Counts, Now Faces 15 Years In Prison
—Government's Case Against Alleged Extortionist Jarec Wentworth Hinges On Tweet From Str8UpGayPorn
—FBI: Donald Burns Tried To Hire ELEVEN Gay Porn Stars Via Jarec Wentworth
—

All Of Jarek's Gay Porn Scenes, Ranked From Worst To Best
—Sean Cody: Jarek's Complete Filmography
—Men.com: Jarec Wentworth's Complete Filmography