Year In Review: The Very Worst Scenes, Stars, And Studios Of 2014
It was even harder than last year to narrow down this list of the WORST things in gay porn, but after intense deliberations, these were the items that stood out most. Here are The Very Worst Scenes, Stars, And Studios Of 2014. (If you're wondering where Michael Lucas is, he has his very own "worst" post here.)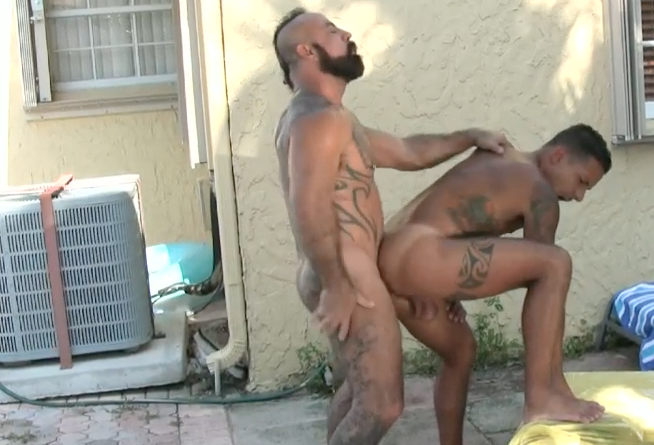 Cocksure Men
The studio that once featured high profile stars like Dean Monroe, Leo Giamani, and Zeb Atlas spent 2014 scraping the bottom of the bottom of the barrel, recycling old European bareback scenes with models named "Grek," and releasing new content with people named "Bo Bangor" filmed in front of air conditioning units. What happened? It might have had something to do with site owner Jake Cruise being raided and fined by Cal/OSHA earlier this year for producing bareback content (technically against the law in California)—which was brazenly flaunted when convicted child rapist Mike Dozer tweeted that "condoms are for pussies" t-shirt from a Cocksure set.
Dallas Reeves, Baileey, and DallasReeves.com
With so many horror stories floating around about this studio and its owners, it's hard to know where to start. Owned and operated by former porn star Dallas Reeves (pictured above helping a model do cocaine on a float in the middle of a Florida gay pride parade) and so-called "agent" Baileey, this ratchet "studio" started the year with a huge lie when it tried to promote Connor Maguire as a bareback star, when in fact the only thing he filmed for DallasReeves.com was a condom scene. Then, more models started coming out of the woodwork to speak out against the studio's sleazy and shady business practices, including non-payment, hiring models who were in breach of contract with other studios, being paired with non-tested models in bareback scenes, and tax fraud. As if all that weren't bad enough, their scenes are horrible.
Vadim Black
Between threatening to murder his Twitter followers with an AR-15 and publicly declaring his hatred for fags, it was a busy 2014 for this former(?) BrokeStraightBoy. He's since deleted his Twitter account, but don't worry: He'll be back as soon as he needs the money, or as soon as his girlfriend finds out that he sucks cock for cash.
Sean Cody's Mac
While not as bad as Vadim Black, Sean Cody's Mac made his own anti-gay sentiments known when he posted about a male fast food employee who had flirted with him, writing, "Why did the gay guy at Chipotle feel it was appropriate to hit on me. Make my food that's all I ask." Hey Mac: Shut up and sit on that dick, that's all I ask.
Jarec Wentworth's Post-Sean Cody Career
While it wasn't one of the "worst" things about 2014, Jarec Wentworth's post-Sean Cody career was definitely the most disappointing thing of the year. And, you can't even really blame Men.com for Jarec's lackluster, sleep-inducing, and uninspired performances, as there have been plenty of former Sean Cody models who went on to do great work with other studios (Colt Rivers, Ryan Rose, etc.). Unfortunately, the best Sean Cody porn star from 2010 to 2013 turned out to be the worst porn star of 2014, and he only has himself to blame. Jarec might be a great guy off camera, but that's exactly where he needs to stay.
Jed Athens
When gay porn's biggest sociopath wasn't threatening to shoot Falcon Studios director Bruno Bond with a gun and calling Hot House director Christian Owen a liar, he was either trying to get his ex-boyfriend banished from the gay porn industry, claiming to have dated Erik Rhodes (he didn't), or telling me to kill myself (I didn't). Somehow, this guy still got work in 2014, but it was mostly for (surprise!) Lucas Entertainment, where he showed off an oversized, obscene, and oozing orifice that looked less like an asshole and more like something out of the movie Aliens.
Scarlet from Treasure Island
What's not to love about this delightful promoter of meth-slamming and deliberate transmission of HIV? As Treasure Island Media's digital marketing and affiliate manager, Scarlet was responsible for some of the most illegal and deplorable "adult" videos produced in 2014, and when Str8UpGayPorn took issue with some of those videos (specifically, the ones in which people were injecting themselves with crystal meth), Scarlet shut down Str8Up's Treasure Island affiliate account. How long until Treasure Island's entire studio is shut down and Scarlet (whose legal name is Tawny Sverdlin) has to try and find a real job that doesn't involve selling crystal meth and STDs? Stay tuned!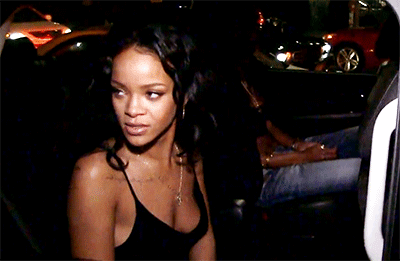 Cody Cummings' 80,000,000th Comeback
Girl, bye.
Bobby Clark's Men.com Scene, "Retribution Part 4"
Not just the worst Bobby Clark scene of all time and one of the worst
Men.com scenes ever
, but the absolute #1 worst gay porn scene of 2014. Like a gay porn version of
Saw VII
meets
Looking
, this dull mess was pointlessly cruel, gratuitously violent, and blatantly homophobic—and that's just the gay sex portion of the video. Once Bobby Clark, Travis James, and Jack King were done having lifeless anal intercourse, Bobby Clark
literally
took his scene partners' lives by tying them up, dousing them in gasoline, and then setting them on fire. If only someone could do the same thing to
Men.com
for producing this abomination.
Mike Dozer
Easily and unquestionably gay porn's worst person of 2014, former gay porn star Mike Dozer was recently convicted by a federal jury of multiple child sex crimes involving a 14-year-old boy. Dozer's federal sentencing is on hold while his separate state trial unfolds in Delaware, but he faces anywhere from 10 years to life in prison after being charged and/or convicted of nearly a dozen felonies, including corruption of a minor, criminal use of a communication facility, sexual assault, and statutory rape. Obviously, no one on this "Worst Of 2014" list comes close to being as bad as Dozer, but the people who might are his deranged "fans" who sometimes show up here in the comments.