Year In Review: The Best And Worst Of Gay Porn In 2018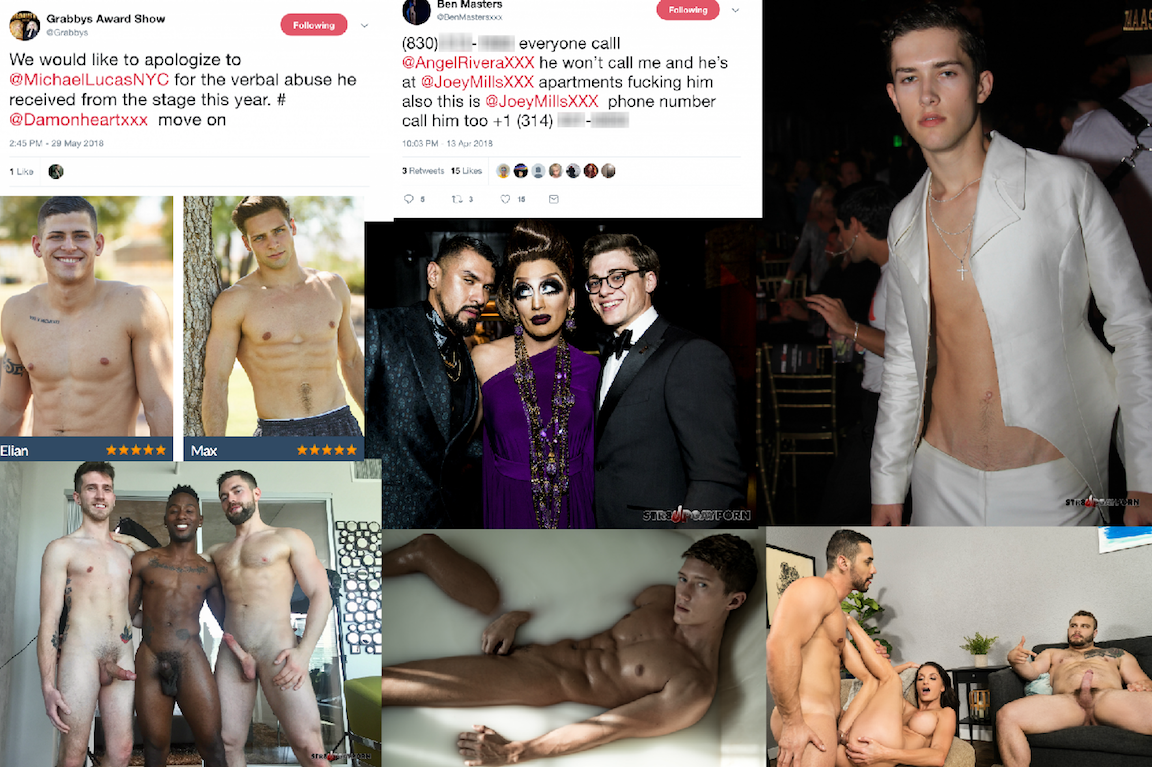 Comebacks, retirements (and un-retirements), Twitter wars, imprisonments, untimely deaths, and plenty of stunts filled the gay porn world in 2018. Here's Str8UpGayPorn's rundown of all the best (and all the worst) gay porn events, news, and stars who shaped 2018.
Goodbye Forever. Hello Again.
While some of gay porn's biggest stars retired in 2018, there were plenty who un-retired and made triumphant comebacks throughout the year. We said goodbye to Tyler Hill and Ryan Rose, and we said goodbye to Sean Cody's Brysen for a brief moment, before he un-retired. Big stars who were on long hiatuses made some big returns, including Clark Parker, Ricky Larkin, Vadim Black, Leo Giamani, and Andy Taylor. Gay porn studio TitanMen shut down without officially saying goodbye to anyone, but they're still re-releasing all their old movies, if you'd like to pretend that they did not shut down.
Stars who passed away in 2018 included Kyle Dean, Dave Slick, and Billy Herrington.
There were at least two welcome retirements in 2018: BoyCrush studio owner Bryan Schwandt and Topher DiMaggio thankfully disappeared from making gay porn, after both of them were accused of sexually assaulting multiple men on and off set. Neither of them will be missed.
And finally, remember Colby Keller? He was last seen back in March in Bruce LaBruce's CockyBoys movie, "Uber Menschen," but it seems he too has quietly retired. Sadly, I guess we'll never find out how he voted in the midterm elections.
The Awards Show
Bianca Del Rio, Boomer Banks, Blake Mitchell, and over two dozen presenters and performers brought the 2nd annual Str8UpGayPorn Awards to life in Los Angeles in October, and I am forever in their debt. Austin Wilde and Joey Mills were the most-awarded stars. CockyBoys won Best Picture and director for Love Lost & Found. mr. Pam and Bruce Beckham welcomed everyone on the red carpet. I think I loved looking at Sean Ford the most.
Putting on an awards show is exhausting and made me want to die at least 10 times from July through October. The worst part is not being able to just give every nominee an award, but then I guess it wouldn't really be an awards show if we did that. The best part is being able to throw a huge party where friends old and new can come together and celebrate each other. Thank you again to everyone who made it there and who made it happen.
What Is The Tea, The Girls Are Fighting
Oh my God, so many people had fights in 2018. Who did you fight with in 2018? If you were Billy Santoro, you fought with Chi Chi LaRue and talent agent Fabscout Howard, your ex-husband Seth Santoro, the entire straight porn industry, Noir Male and its owner Jon Blitt (and its director LaRue, again), several other studios who've blacklisted you, and even Str8UpGayPorn. Some of your fights were fun to watch, Billy, but in some of them, you were completely full of shit, tbh. Which one of your fights was your favorite, Billy? Mine was the one you had with LaRue and Fabscout, which had just the right amount of shade, tea spilling, and classic Santoro narcissistic delusion.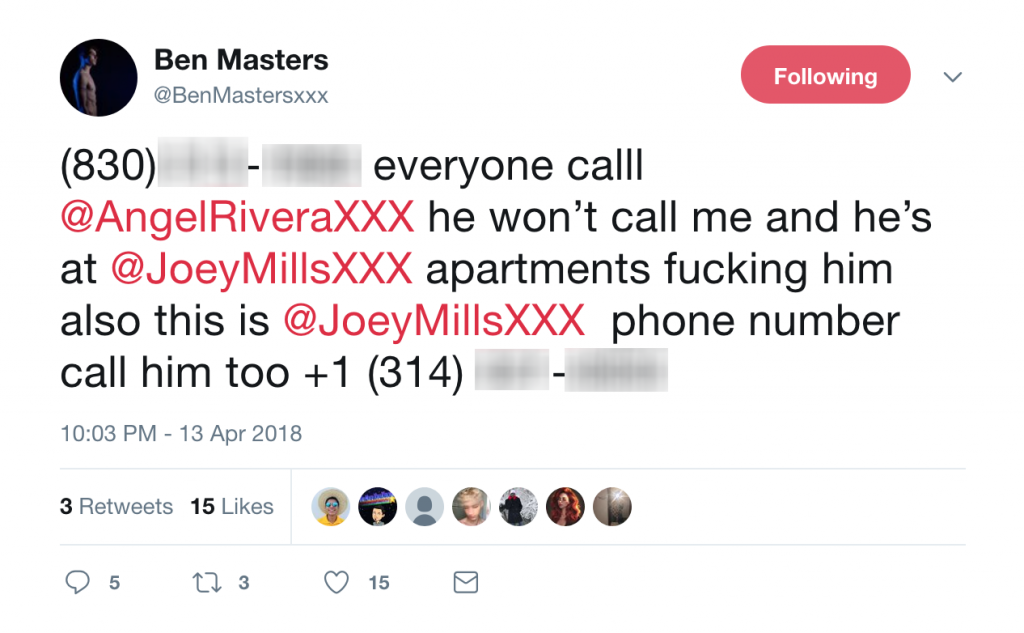 The best gay porn fight of 2018, of course, was the Ben Masters/Angel Rivera/Joey Mills fight. It was entertaining and had a little something for everyone (hospitalizations! Twitter meltdowns! dramatic interviews! alleged affairs! hacked Instagrams!), but it also had a mostly happy ending, with Ben apologizing and everyone eventually moving on.
People who continued to be idiots (and, thankfully, continued to fade into irrelevance) in 2018 were Donald Trump-supporting right wing bigots and lunatics like Sergeant Miles and Jake Porter. And, of course, there was disgraced porn producer Michael Lucas. In addition to being found guilty in court for not paying his employees, trying to bribe an awards show (a joke of an awards show that later humiliated itself by apologizing to Lucas after someone called him out on stage), and releasing racist gay porn movies, Lucas tried to say he'd be retiring soon, but I don't think we'll be that lucky. Given all the cell phone sex videos that Lucas sells illegally on the amateur clip sites, I think he has a better chance of being sent to prison before he actually retires. Fingers crossed.
XXX Q&A
The best part of my job is when I get to ask people questions, learn more about them, and then share their stories with a larger audience. Plus, learning things about others usually helps us all learn a little bit more about ourselves. I learned a lot this year from Blake Mitchell, Sean Cody's Randy, Theo Brady, Teddy Bryce, Corbin Colby, Dink Flamingo, Austin Wilde, Elye Black, Arad Winwin, Angel Rivera, Tristan Adler, Hoss Kado, Quin Quire, Griffin Barrows, Ash Hendricks, and Miller Axton, and I'm so grateful to everyone who took the time to chat.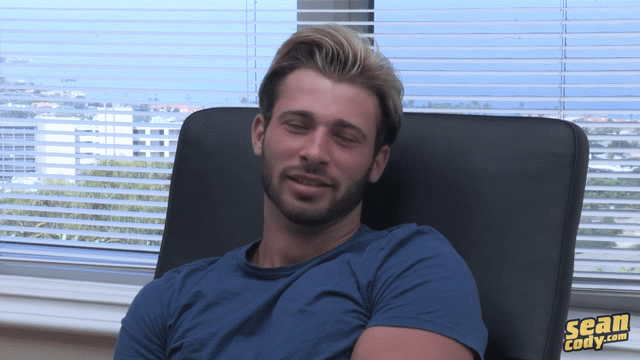 Do Not Pass Go, Do Not Collect $200
Many of the same people who were in jail in 2017 were still in jail in 2018, and they will likely still be in jail in 2019, too. Jarec Wentworth's appeal was denied. Sebastian Young, who is accused of raping his own daughter, is still in jail awaiting trial. Tom Faulk was arrested for drugs, and then arrested for assaulting a family member. Blu Kennedy is still awaiting trial for child porn, although his boyfriend (who was arrested with him) already pleaded guilty. Chris Bines was sentenced to five years in prison for selling a lot of marijuana. Robert Van Damme is possibly out of prison early. Bryce Evans is in prison for at least the 20th time. Matthew Rush is, hopefully, getting the help he needs. Nica Noelle is not going to prison, but the lawsuit filed against her for illegally filming incest porn in someone else's home is still pending, after her attempt to reach a settlement failed.
Str8Up's Crystal Ball
Do I have any predictions or suggestions for studios in 2019? Just a few:
—Given the controversy that MEN's bisexual scene caused, I think we'll be seeing more bisexual porn and more stunts from MEN in 2019. That studio isn't always great at making porn, but they are always great at making headlines.
—Sean Cody might figure out how to use their new cameras and editing software in 2019, but even if they do, their casting is not like it used to be, so they'll need to start working on that, too.

—The few they have are great, but if Corbin Fisher doesn't find more than five or six models to use regularly, 2019 isn't going to be a very good year for them.
—Naked Raging Hot Falcon should consolidate and just have one studio. As it is, most the individual studios went weeks in 2018 without releasing new content, so why keep them all up and running? They've already given members access to multiple studios when they join one, so maybe they're already on track to merge everything, which is good. Get on a set schedule so members can expect one or two new scenes per week, drop the themes and sets, and just focus on hot guys having sex at one studio.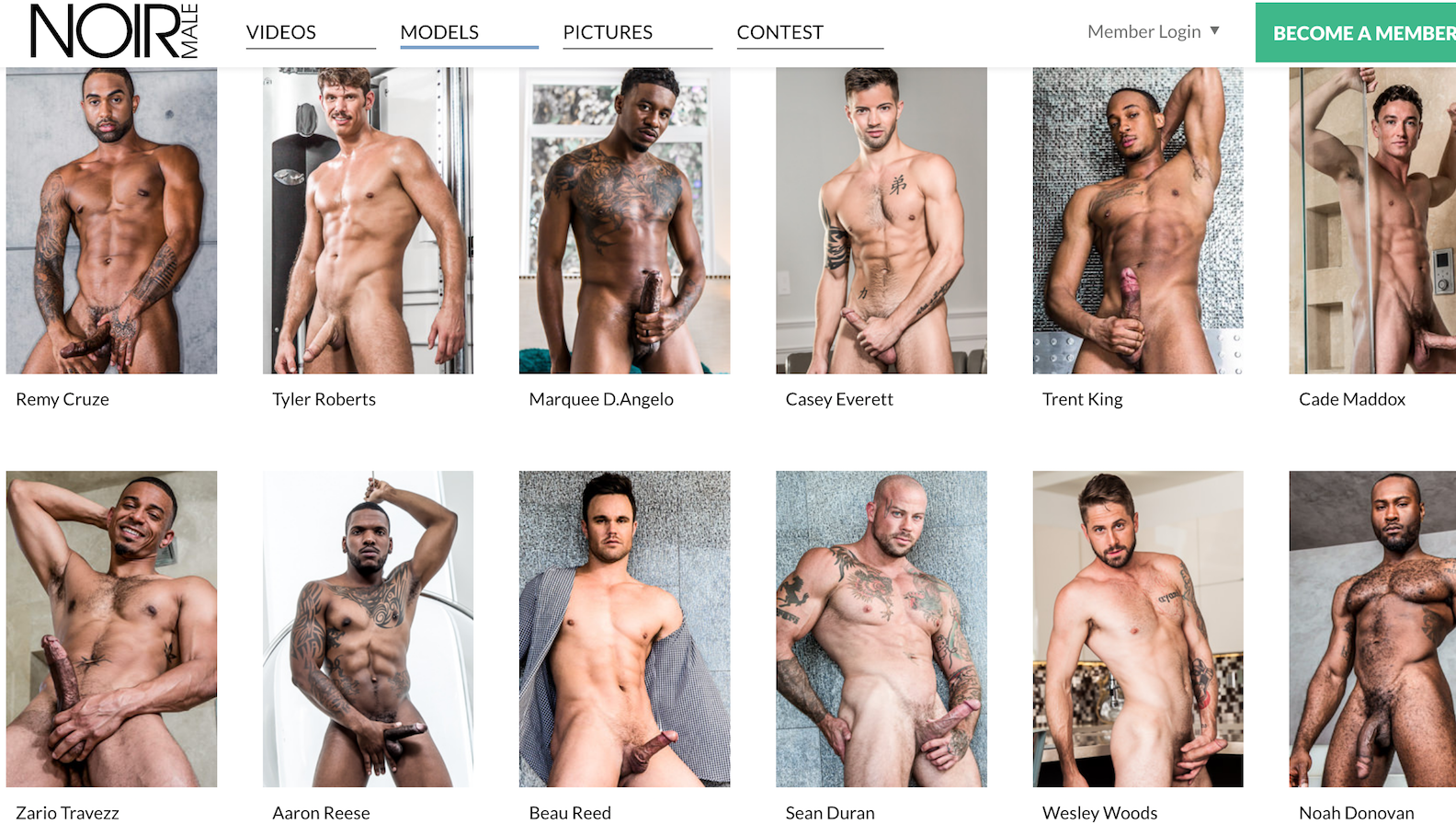 —Noir Male should change its name to Noir & Blanc Male, since it's a studio that releases scenes with black and white men (mostly white men), not solely black men. Also, they should consider bringing in new directors to help mix things up and offer an alternative to all the scenes directed by Chi Chi LaRue. Or, maybe they can bring in some "co-directors" for Chi Chi, since that's always something she seems to enjoy.
—GuysInSweatpants, Helix, CockyBoys, Bromo, TimTales, and BelAmi will, hopefully, continue doing what they're doing, as I've liked almost everything they all put out this year.
Happy New Year to everyone, and best of luck in 2019. And to the commenters: What predictions or suggestions do you have for gay porn studios and stars in 2019? If you have any constructive criticism or helpful tips (or if you just want to be a bitch, like me), feel free to share!