Year In Review: The Very Best And Worst Of Str8UpGayPorn In 2016

One thing everyone can agree on is that 2016 was horrific in every way—politics, war, terror, culture, racism, bragging about grabbing people by the pussy, natural disasters, untimely deaths, and more. Even I almost died too early (or too late, for some of you) after a freak accident landed me in an emergency room having my head cut open so surgeons could remove a blood clot between my skull and my brain. Don't worry (or do worry), I'm slowly recovering and my brain still barely works, just like normal.
Thank you to Str8Up co-founder Davyd Dixon and Hot Links editor Sam Stecklow for all the help when I was in the hospital in October, and throughout the entire year. And thank you to my dog, Joey, for writing every single blog post on Str8UpGayPorn for the last two months.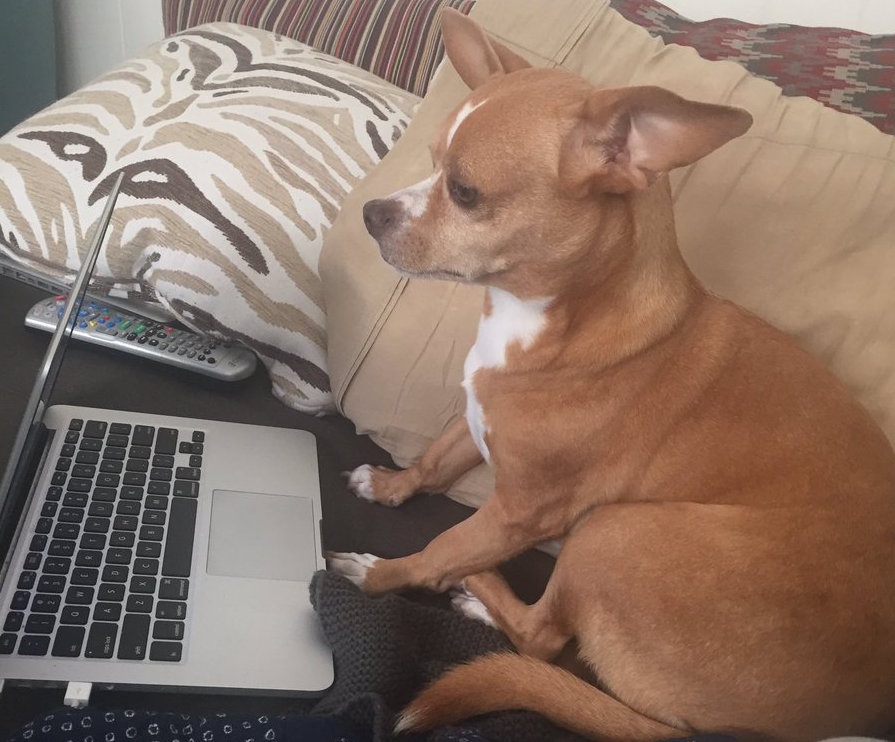 Now that the year is over, it's time to look back at all of Str8UpGayPorn's rankings, lists, interviews, exclusives, most commented-on, and most viewed posts of the year. It was a slow and quiet year in gay porn (especially compared to 2015), with many studios continuing to decline, if not closing up shop entirely.
Year In Review Lists Of 2016
—Gay Porn's 20 Best Cocks Of 2016
—The Greatest Gay Porn Facials Of 2016
—The Most Searched-For Gay Porn Studios Of 2016
—The Worst Person Of 2016: Robert Sepulveda Jr.
—Gay Porn's 20 Best Butts Of 2016
—The 100 Most Searched-For Gay Porn Stars Of 2016
—The 10 Best Gay Porn Scenes Of 2016
—The Worst People And Worst Gay Porn Scenes Of 2016
The Best Str8UpGayPorn Rankings & Lists Of 2016
—Gay Porn Stars Who Support Donald Trump, Ranked
—Countdown To 200 Cocks: The Complete List Of Every Single Man Who Has Fucked Johnny Rapid
—Gay Porn Stars Celebrating 420, Ranked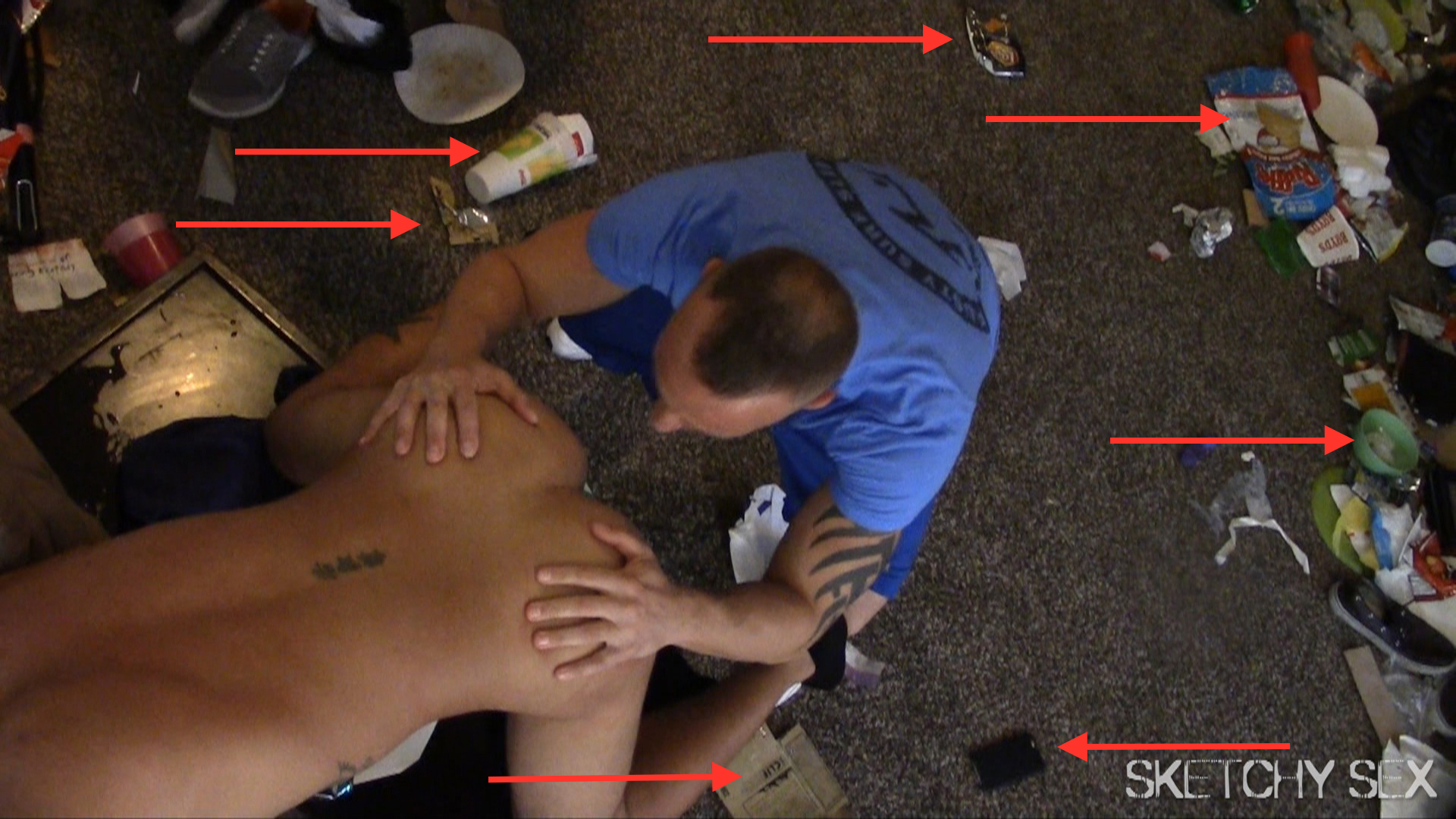 —Things On The Floor In The Sketchy Sex House, Ranked
—A Brief History Of FraternityX's Bongs
—Gay Porn Stars Who Were Fucked With Plungers, Ranked
—Every Sean Cody Model Who Isn't White, Ranked
—The Biggest Cocks Of Sean Cody, Ranked
—Gay Porn Power Couples, Ranked
—Gay Porn Stars In Orange Prison Jumpsuits, Ranked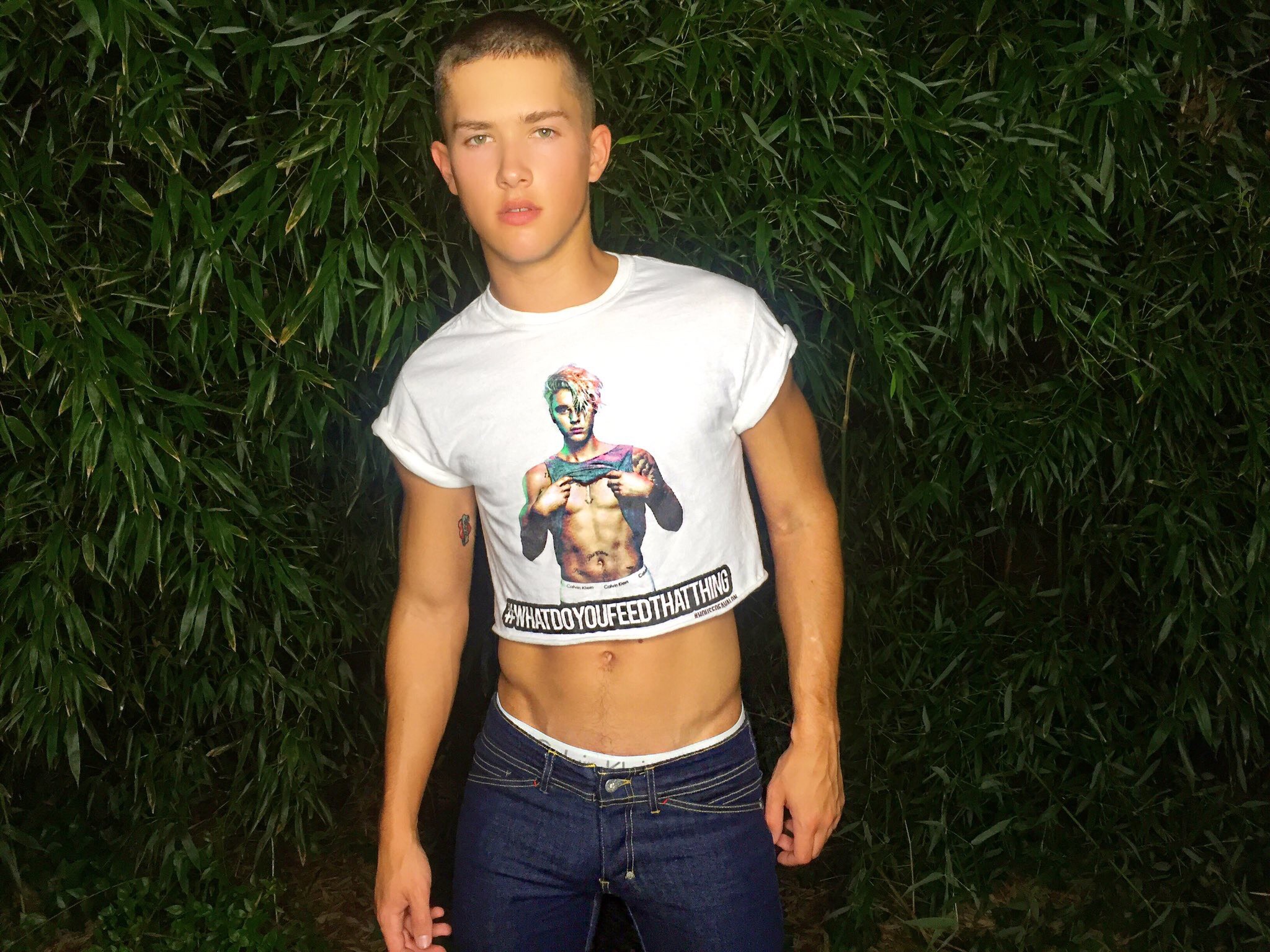 Str8UpGayPorn's Exclusive Interviews Of 2016
—Sean Ford
—Mickey Taylor
—Levi Karter
—Carter Dane
—Boomer Banks
—Brent Corrigan
—Diego Sans
—JJ Knight
—Ryan Rose
—Jarec Wentworth
—Calvin Banks
—Will Wikle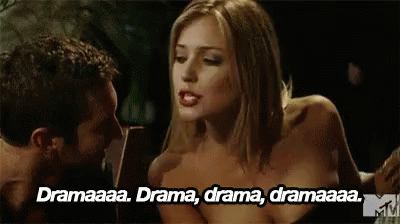 2016's Fights, Controversies, Twitter Brawls, Racists, And Shade
—Ty Roderick Accuses Ryan Rose Of Being On Steroids
—Racist Cameron Diggs: "I Prefer To Stay Inside My Race"
—Travis Stevens' Epic Twitter Meltdown: Jay Rising's Syphilis And Rafael Alencar's Fake Ass
—Colby Keller: "I'm Voting For Trump!"
—Conner Habib Drags Colby Keller
—CockyBoys Responds To Pierre Fitch Twitter Meltdown
—Diego Sans Dragged On Twitter For Saying "Tranny"
—Diego Sans Responds To "Tranny" Uproar
—Ryan Rose Criticizes Falcon, Calls Out "Cum Dump"
—Diesel Washington: "Titan Is Petty"
—Nica Noelle Vs. Billy Santoro
—Billy Santoro Vs. David Benjamin
—Billy Santoro Vs. Diesel Washington
—Diesel Washington Vs. Nica Noelle
—Nica Noelle Vs. TitanMen
—Nica Noelle Vs. Jaxton Wheeler
—Nica Noelle Vs. Nica Noelle
2016's Gay Porn Lawsuits & Crime Blotter
—Devon Felix: Burglary, Criminal Mischief, Resisting Arrest
—Ty Roderick: Domestic Battery
—Producer/"Agent" Baileey: Sued For Violating Poodle Breeding Contract
—Mike Dozer: Convicted Of Child Rape
—Rentboy CEO: Prostitution, Money Laundering
—Sebastian Young: Child Rape, Murder Threat
—Sean Cody's Francisco: Murder
—Michael Lucas: Sued For Smearing Feces/Semen/Drugs In Fraudulently Rented Mansion
RIP
—Alexander Gustavo
—Corbin Fisher's Austin
—Jasper Robinson
—Emanuelk Rosado
Event Coverage, News, And More
—2016 Cybersocket Photo Gallery
—Sketchy Sex's Fake Cum Tube Exposed
—RIP: Randy Blue Hasn't Released An Original Scene In Over 60 Days
—Hustlaball Live Performance And Backstage Photos
—Bromo, Sean Cody, And Dick Dorm Are All Shooting In The Same House
—Mystery Soap Star's Bareback Video Removed From Leaked And Loaded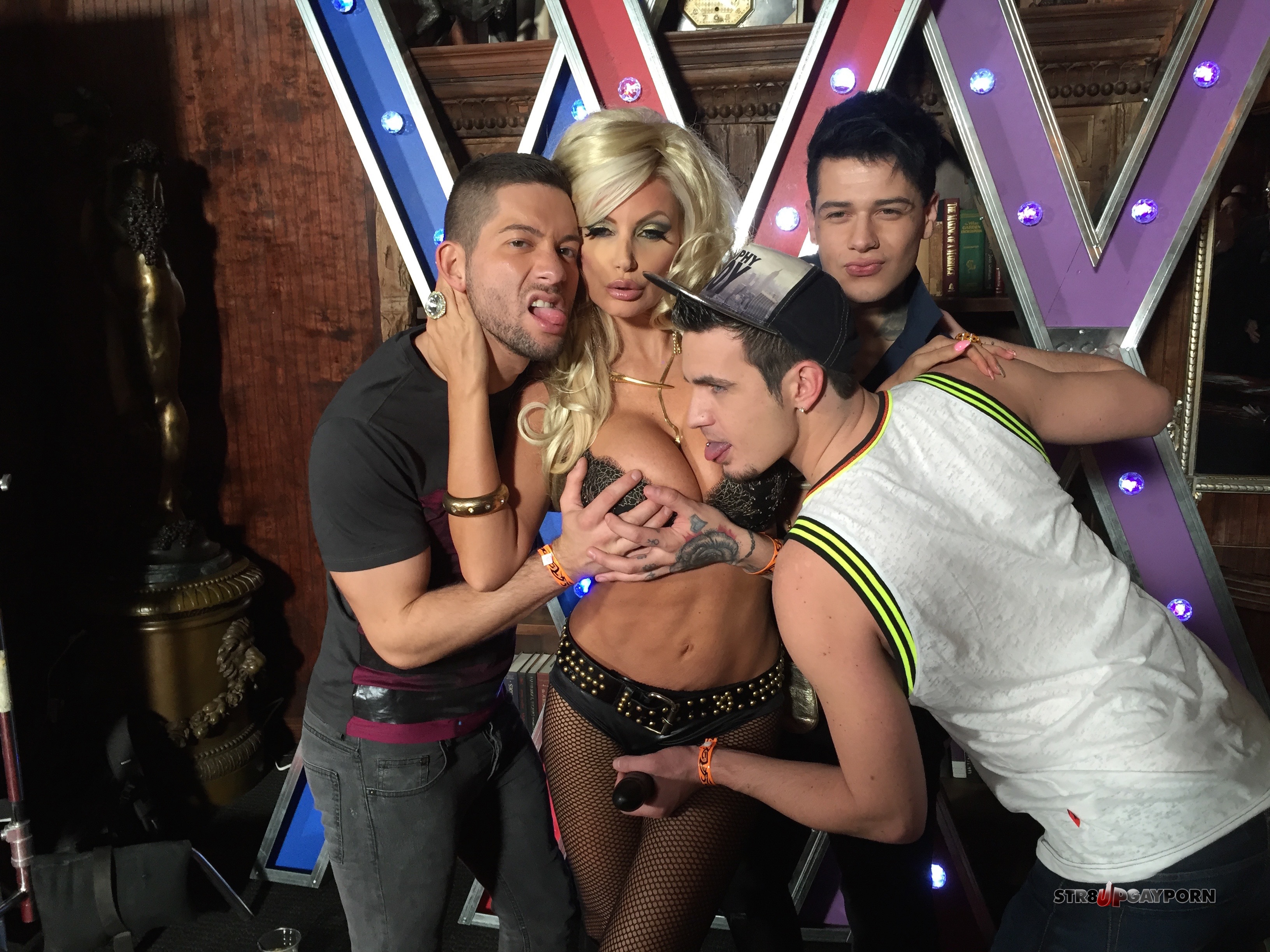 —Hustlaball Las Vegas Photo Gallery
—Will Wikle And Mason Star Married
—Blake Mitchell And Casey Tanner Break Up Again After "Homewrecker" Affair
—Brent Everett Reveals Struggle With Drug Abuse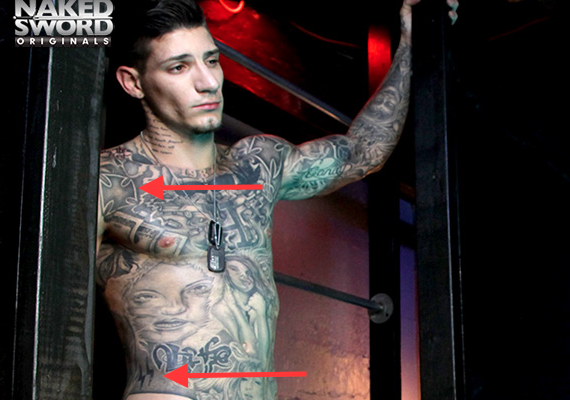 The Five Most Commented-On Str8UpGayPorn Posts Of 2016
—Cameron Diggs Responds To Claims That He's A Racist: "I Prefer To Stay Inside My Race…Is That So Wrong?" (316 Comments)
—Colby Keller: "I'm Going To Vote For Trump!" (314 Comments)
—Bryan Hawn: NOPE (303 Comments)
—NakedSword Doubles Down On White Supremacy With Another Cameron Diggs Scene (296 Comments)
—Kory Houston: "I'm Not Attracted To Blacks Or Asians" (294 Comments)
The 10 Most-Viewed Str8UpGayPorn Posts Of 2016
10. Sean Cody's Jack Fucked By Jess In Bottoming Debut
9. There's Poop In The New Corbin Fisher Scene
8. Brent Corrigan's Exclusive Interview
7. Blake Mitchell And Casey Tanner Break Up Again After "Homewrecker" Affair
6. Sean Cody's Jess Cums Uncontrollably While Sean Rides His Huge Cock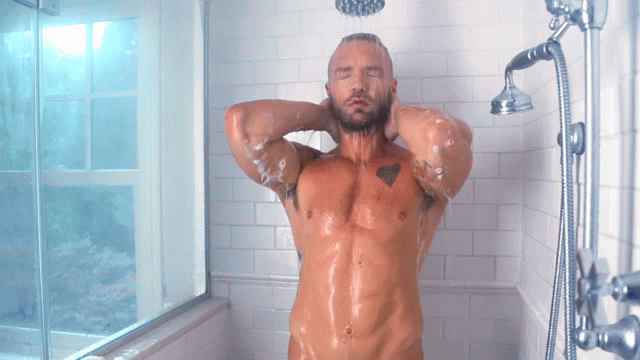 5. Big Brother's Will Wikle Makes Gay Porn Debut In CockyBoys' The Stillest Hour
4. Gay Porn Star Colby Jansen Fucked Bareback In Pornhub Sex Tape
3. Mystery Soap Opera Star's Bareback Video Removed From Leaked And Loaded
2. Carter Dane: His Crush On Ryan Rose, Being Attacked By Michael Lucas, And More!
1. Logo's Prince Charming Bachelor Robert Sepulveda Jr. Is A Former Rentboy With A Giant Cock
As always, thanks to all who clicked on these stories, contributed to the comments, and sent in tips. Until next year…